7 Ways to Maintain a Long Distance Friendship ...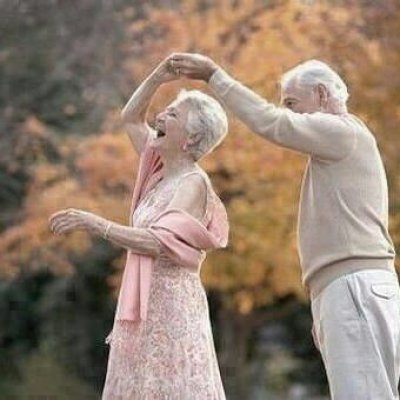 It can be really hard to think of ways to maintain a long distance friendship. Whether you met at school before going your separate ways, moved for work or ended up in different countries, losing your friends can be tough, and it's completely natural to wonder if it's even possible to maintain a friendship when you are miles apart. Well, the answer is yes, but it takes work. Here's the best ways to maintain a long distance friendship and ensure your friendship lasts any distance.
Sort out a convenient way to communicate cheaply. While writing to each other can be cheap, it's not convenient, and it's likely that at least one of you will either get really busy or forget to write back. That sucks. Instead, look at phone packages or Skype calls and work out how best you can call or text each other. Then actually do it! Call when you are waiting for the kettle to boil, when you are walking home from work, or when you're getting ready for the gym. Even if it's just a five-minute chat about something totally normal, it'll make you feel much closer. This is one of the easiest ways to maintain a long distance friendship, because it's inexpensive and you can easily build a routine.
Shopping for a first date, a new job, a wedding? If you can't have your best friend right next to you (and it's pretty useful to have someone to help get you out of that too-tight dress!), the next best thing is to shop together electronically. Start snapping photos of yourself in the dressing room, and send them across via text or email. Use IM to discuss options, and video call if you feel like it. If there's a delay, sit in a café and wait for your friend's verdict while enjoying a coffee. It might feel bizarre when you start, but it'll feel totally normal when you get into it, and you'll feel much closer if you can still shop together.
There's nothing quite like putting some comfy trackies on and watching rubbish TV with your best friend, and that doesn't have to stop just because she's gone abroad. Decide on what you'll watch together, and do it with the phone on speakerphone. Whether it's Keeping Up With The Kardashians, a documentary, a favorite film or Total Wipeout, you can laugh about everything here and now…and you'll feel so much better for it.
Don't give up on presents or cards just because you are far away from each other. Give yourself a two-week reminder before their big day (it can be easy to forget if you are busy!) and send a birthday package. It can contain anything you think she'll love, from foods to clothes or just things that remind you of her. While you might not be there to celebrate together, you can still be a big part of the occasion – don't forget to call and sing happy birthday, too!
It can be really easy to get lost in everyday life when you are on the phone, or you don't see someone often. How many times have you remembered to ask how someone's driving test went, or if they are feeling better, only when you saw them?! But if you can remember things that you've been told, you'll reinforce your friendship. It doesn't need to be big things, either – ask her how that date went, or if her presentation went okay, or even if the cakes she was baking were good. Trust me, this sounds really small, but it makes such a difference.
One of the best ways to maintain a long distance friendship is to sign up to every airline or travel deals site you can, and save up for regular trips to see each other. Whether it's driving, flying or using public transport, or even if you meet in the middle, try to arrange something regularly. You can usually get great last-minute deals, and air miles soon add up, so you should be able to go more often than you'd thought.
Talk to each other using social media, such as Facebook. Communicate like you would if you were living just down the street…write messages to each other on Facebook, and share images or recipes that she'd love on Pinterest. Rip pages out of magazines and forward them on, and share jokes or funny stories. It's easy to forget these things and stick to "important" contact or catching-up, but the everyday fun will keep you happy, and it's one of the easiest ways to maintain a long distance friendship.
Finally, remember all the classic ways to stay in touch. Sharing a journal is a great way to remain close, or you could both contribute to a private blog and share stories and news that way. Send each other CDs of great music, and order something cheap that'll make her smile from a local shop. If you think about it, there are many ways to maintain a long distance friendship, and soon enough you won't feel like it's long distance at all. Do you have any tips on being a great friend? I'd love to hear them!
{{#comments_count}} Show Commnents ({{comments_count}}) {{/comments_count}}