Ways to Repurpose Teapots and Tea Cups are comprised of projects that are whimsical, pretty, and all-round girly. I collect teapots and I will readily confess that I LOVED making this list of** teapot and tea cup crafts**. I hope you like these projects!
---
1

Teaware Lamp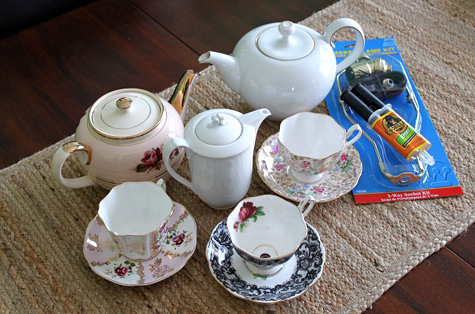 I'm sure you've seen teapot lamps in home decor stores. They are incredibly adorable but they're on the pricey side. Thankfully, making a lamp is one of the easiest and** terrific ways to repurpose teapots and tea cups**. Armed with a drill and the right electrical parts, making a pretty lamp is as easy as finding a tea-loving lady in London.
---
2

Teapot Chandelier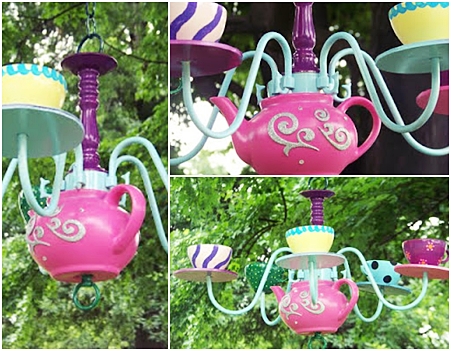 Inspired by this** teapot and tea cup DIY project**, I am currently trying to find a way to make my own darling chandelier. For those planning an Alice in Wonderland-themed party, this chandelier is a must-do. Trust me, this will impress your guests and make the soiree even more memorable.
---
3

Tea Cup Clock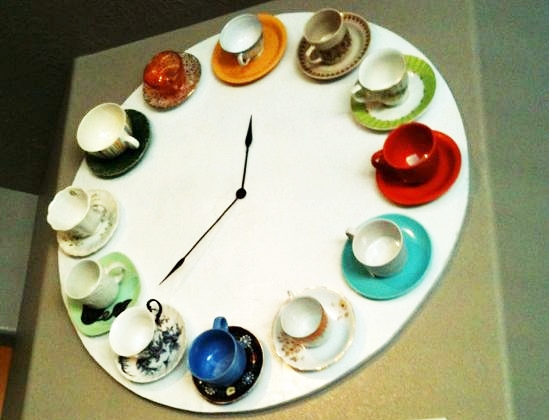 I WANT! I have had a teacup clock saved on my Pinterest "MAKE" board for months. This particular tutorial has just given me the right motivation to attempt my own.
---
4

Tea Cup Hanging Lights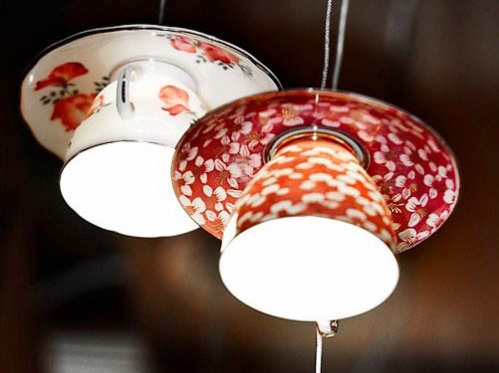 If you know where to get vintage tea cups with the prettiest designs, you must make this type of lamp. I reckon the steps required is similar to any DIY hanging lamp project out there. Ask some helpful guy at the hardware just to be sure, though.
---
5

Terrarium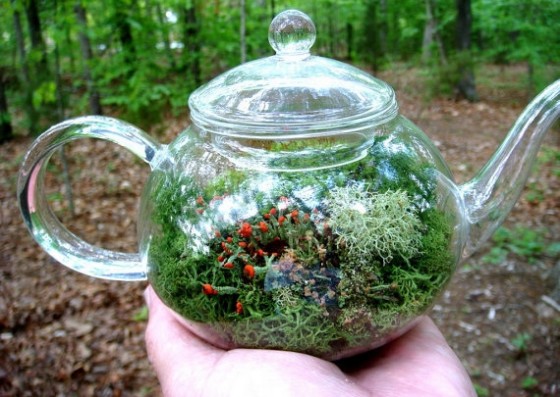 Now this is all kinds of awesome. Clear teapots are pretty on their own but if you add living things inside, the delightful factor increases tenfold. Not only is this a great way to repurpose teapots, it will also make for a wonderful gift.
---
6

Planters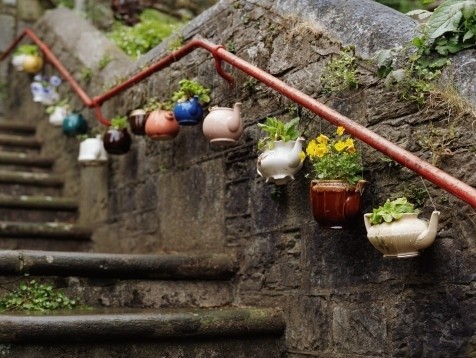 Yep, teapots can be great planters. Basically, you drill a hole through the bottom, add coffee filter so that dirt will not fall to the ground, and add your plant. Outfit with wire or string and hang. Simple but will add such personality to your garden.
---
7

Succulent Wedding Favors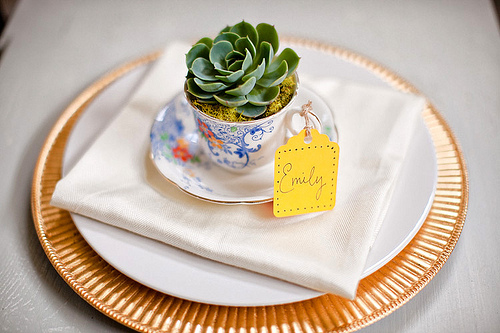 How cute! These can be great favors for any party, as a matter of fact. This is one of the** terrific ways to repurpose tea cups** that will require your knowledge of where to find pretty teaware. Sets that are vintage but cheap will be fantastic.
---
8

Tea Cup Pin Cushion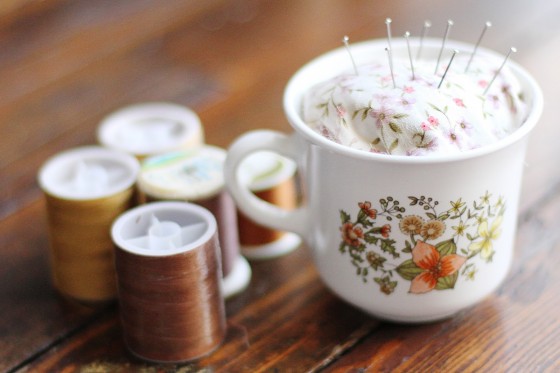 Take a pretty tea cup, add plush, and cover with an equally-pretty fabric. Done! I like this idea because of the tea cup handle. God knows I am guilty of attempting to carry more than a dozen sewing tools and materials from one room to another. A handle for my pin cushion will certainly be...err... handy.
---
9

Tea Cup Candles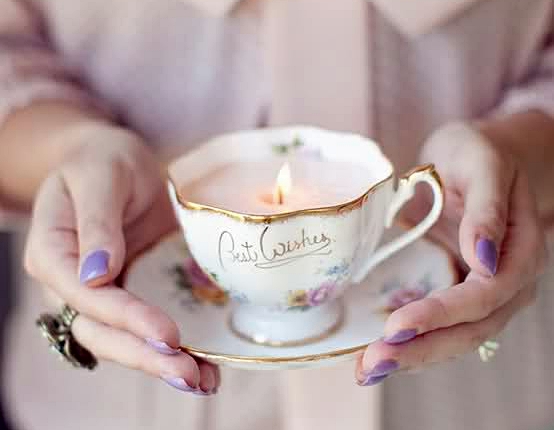 This one is a classic. If you have pretty vintage tea cups, this is a DIY project that will make them more than just eye candy. I have attempted making candles only once before but I might give it another go using pretty tea cups.
So there you have cute ways to repurpose teapots and tea cups. If you have more to add to these** teaware DIY projects**, please let us know via comments. We'd love to hear your creative ideas!
More
Comments
Popular
Recent