DIY Wine Bottle Lighting Ideas are all green projects. We have already told you what you can do with wine corks. This time, we'll go into crafting adventures using wine bottles. There are many ways to use wine bottles for crafty projects; the ones we have here are wine bottle lighting tutorials and inspirations. They'll be great for that outdoor party, small wedding, or intimate dinner you're planning.
1

Fairy Party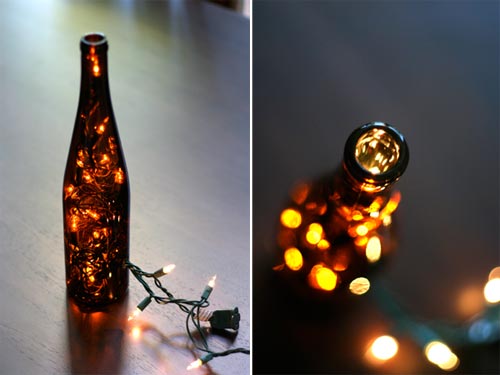 Isn't this gorgeous? It looks like a mischievous group of fairies found your wine and proceeded to merry-making. If you want to have a go at this DIY wine bottle lighting idea, check out the tutorial below. This one is incredibly easy to make and will require only a few materials.
2

Torch Terrific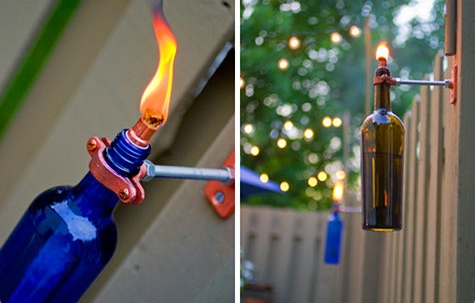 Imagine a low-key gathering with your favorite people. You're in your beautiful backyard and these wine bottle torches illuminate the whole place. Magical, yes? Make yours now if you're looking to add ambiance to your outdoor entertaining area.
3

Tipsy Tealights

Aren't these pretty? If you use bottles that are dark enough, you will have an incredibly romantic DIY wine bottle lighting project. Head on over to the tutorial so that you will know how to cut the bottoms of the bottles. You will also want to read up on the tips on how to have proper air circulation for these luminaries.
4

Faux-terry Barn Beauty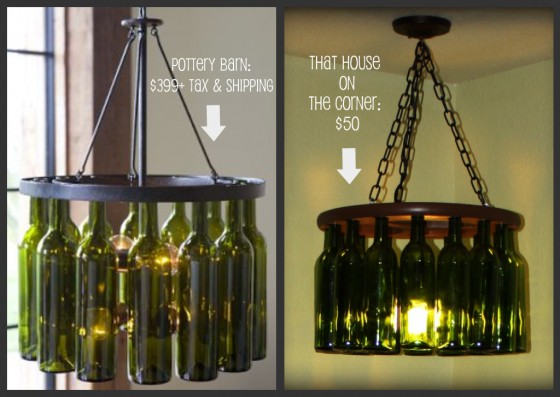 What good is a DIY wine bottle lighting idea if you can't save money while doing it? Yep, not good at all. So go ahead and make plans for this wine bottle chandelier. You will be rewarded with an incredibly awesome light fixture. It will cast off pretty shadows in your room!
5

An Upside down View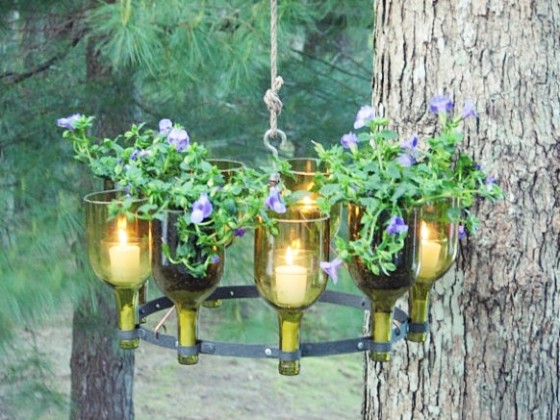 Doesn't this look lovely? You can also make a version without the flowers. This DIY wine bottle chandelier will definitely look great in your garden. I reckon you can make this and the torches above for an all-around delightful yard.
6

Bottled Bulbs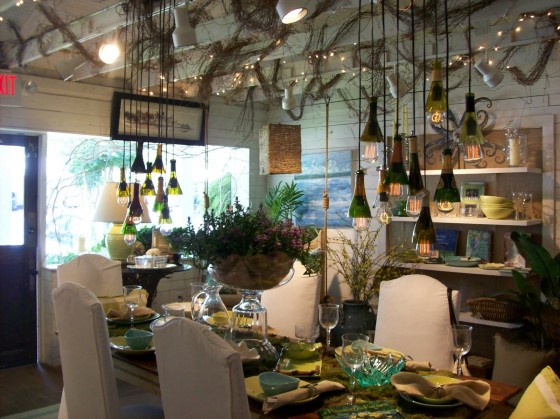 This is one of the easiest ways to make a** DIY wine bottle lamp**. You cut the top part of the bottles, add a lighting kit, hang, and done! Pretty for something simple, right? I bet this is very cheap, too.
7

A Shade for the Tipple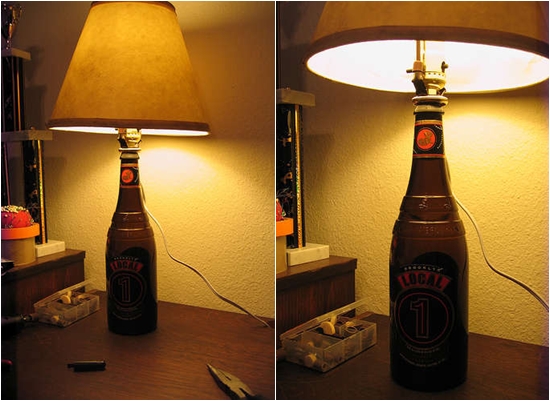 Wine bottle used as a lamp base? Why not? In fact, a wine bottle makes for a perfect base because it's stable. You get to choose from many designs, too.
8

All Bottles in a Row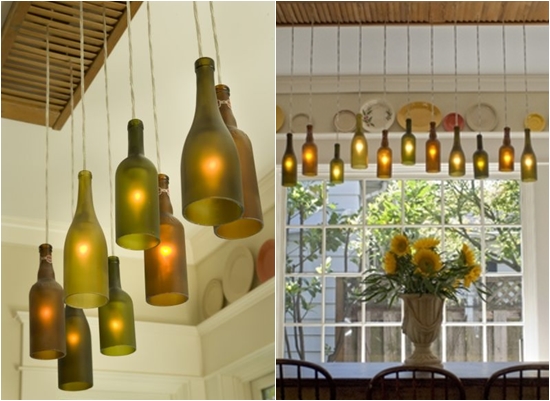 Can you believe that this is a DIY? It looks professional and high-end. And if you want to make your own version, Shannon has provided a comprehensive set of instructions for us.
I love, LOVE these DIY wine bottle lighting ideas. I may just go out and collect bottles after I hit publish. For those who have a growing collection of wine bottles, having a go at some of these** wine bottle lamp projects** is a must. Not only will you get a pretty lighting fixture, you get another excuse to buy more wine, too. *wink*