DIY Spice Racks add a touch of whimsy and creativity to any kitchen. Whether you have a sleek modern space or something along the shabby chic school of design, the DIY spice racks we have featured here will give you inspiration. For those who have been thinking of cooking more, I bet these spice rack DIY ideas will give you the right push. Nothing like an organized kitchen to inspire you to whip up yummy meals, right?
---
1

Like Art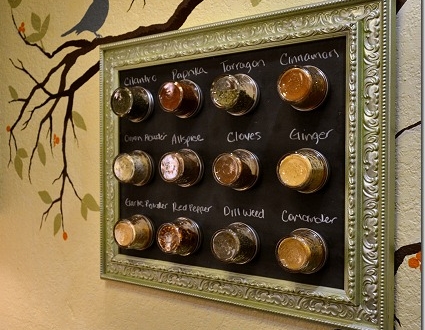 How gorgeous is this DIY spice rack? It's like having a piece of edible art right in your kitchen. This beautiful work is made of a wood base, a metal sheet, a frame, magnets, and some chalkboard paint. Check out the tutorial for the steps.
---
2

Pipe 'n Tubes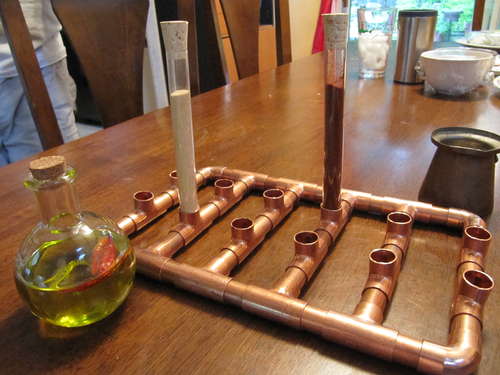 For a bit of Steampunk in your kitchen, this DIY spice rack idea is incredibly nifty. You will need copper pipes, someone who knows how to use a welding gun, and test tubes. Personally, the test tube bit is my favorite part.
3

Spicy Science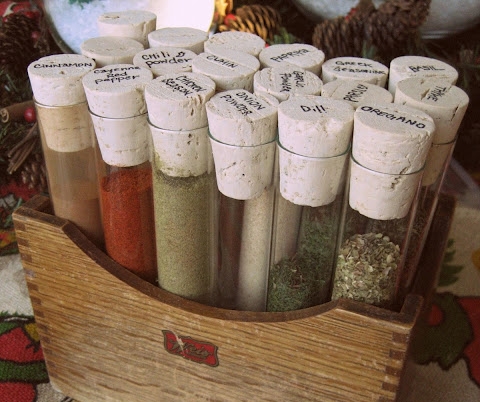 This one is basically similar to the idea above but minus the Steampunk detail. I had to include it, though, because this post shows you how much you're saving by making this fun spice rack.
---
4

The Spices under the Cupboard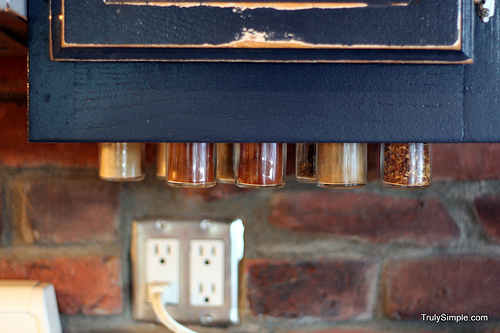 If you are looking for a DIY spice rack that will not take up a lot of space in your kitchen, this is the idea for you. This will free up your counter tops, that's for sure. I suggest putting the labels near the bottom of the jars, though.
---
5

Pallet for Your Palate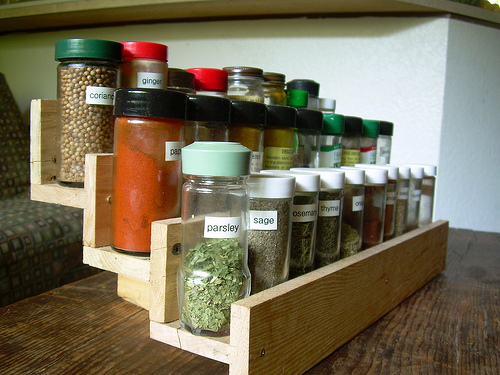 Instead of pallet, any reclaimed wood will do. Don't worry, you don't need advanced carpentry skills to make this DIY spice rack. In fact, any rack with a step-like design will do.
---
6

Cooking with a Crate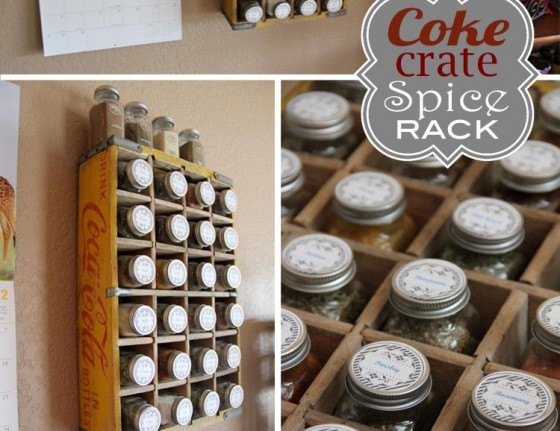 This one does not call for complicated steps other than cleaning a good-sized crate. Those vintage Coca-Cola ones will work wonderfully but any crate will do, really. If your crate doesn't have dividers, you can make them using reclaimed wood. Aside from crates, you can also use discarded drawers that you can hang as mini shelves.
---
7

Spicing Things up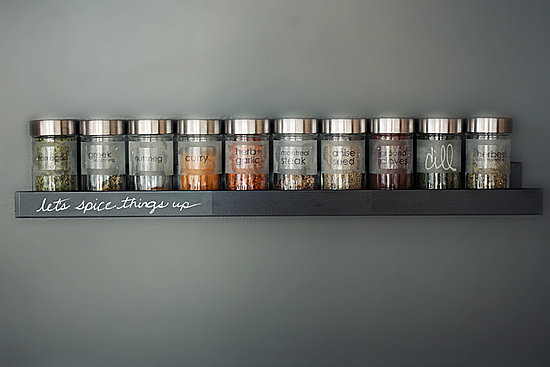 This is a modern DIY spice rack that will definitely look wonderful in your kitchen. On top of the beauty factor, this spice rack is very easy to make, too. You buy a photo ledge, hang, and done! This one is an Ikea ledge but you can also use other wooden pieces with similar purpose. The trick to making it beautiful is the paint, really.
---
8

Terrific Tray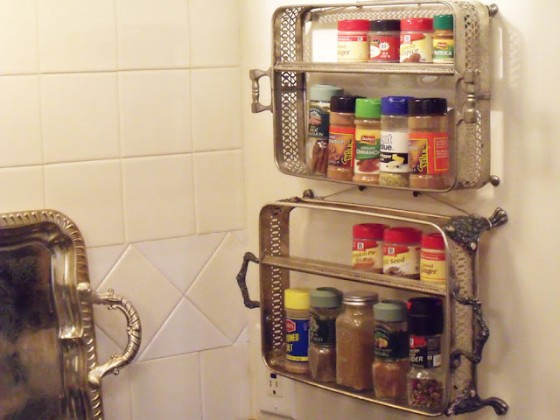 I think this is genius. No doubt that you will end up with something truly unique if you make something inspired by this DIY spice rack idea. So go ahead and buy thhose trays from the flea market. Your spices will thank you for it.
Hope you liked this list of** DIY spice racks.** I will actually give one of these spice rack DIY ideas a go; my jars of spices need serious organization.
Tell me, how do you store your spices?
---
Popular
Related
Recent