DIY Beach Cover-Ups are fun sewing projects for fashionistas who love to wear and flaunt handmade projects. Warmer days are here and I'm sure you need one of these DIY beach cover-ups to complete your bikini outfit. The DIY beach cover-up projects we have here range from modest to somehow risque; I bet you can find a tutorial here that matches your style.
---
1

Easy 20-Minute Cover-up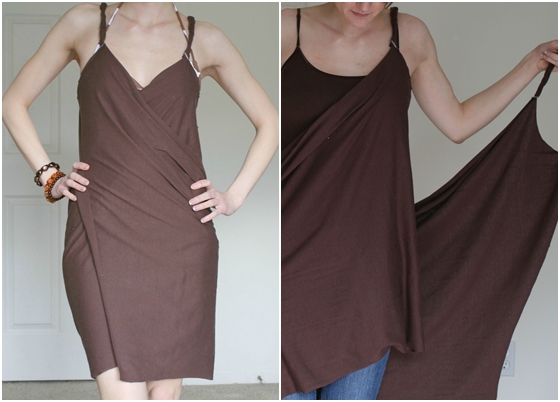 This is one of those ideas that had me going "Why didn't I think of that?" This DIY beach cover-up is so incredibly simple to make, I bet you can whip one up right before you leave for the resort.
---
2

Scarf Beach Cover-up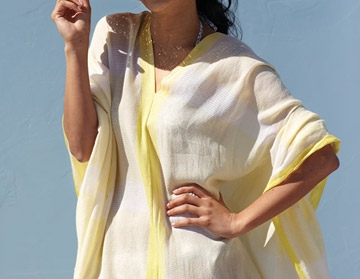 I love this idea because it opens up a lot of crafty possibilities and styles. Because the materials you need are only two cotton scarves, you can go crazy when it comes to print and colors. I bet you can also make several so that each cover-up matches a pair of bikini.
---
3

Beach Kaftan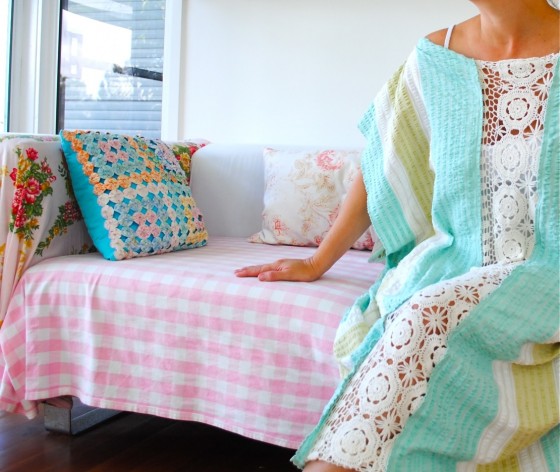 The materials used for making this lovely beach kaftan are table cloth and doilies. Yes, table cloth. Looking at the instructions, this looks quite easy, too. Check out the link below to make your version of this DIY beach cover-up.
---
4

Colorblock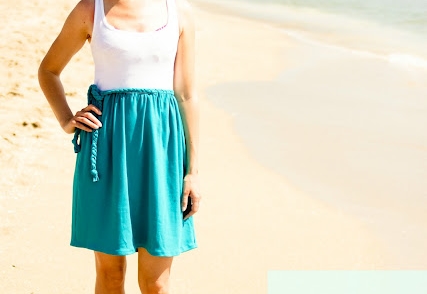 Beach cover-up or pretty sundress? I say both. For those who don't want to show off bits of their body while enjoying the sand and sun, this is a great sewing project to tackle. Bonus: you can make this using clothes you no longer use.
---
5

Shirred Cover-up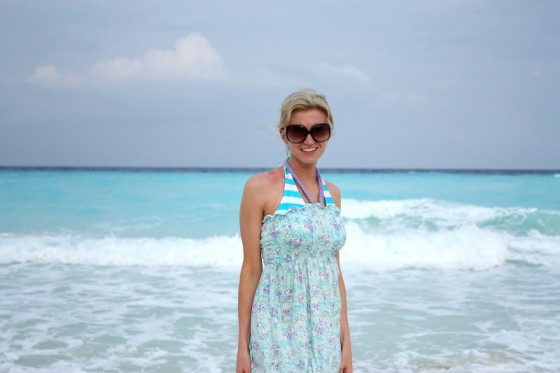 Got a fun fabric you want to use? This DIY beach cover-up idea is exactly what you need. Depending on how long you cut your cover-up, this can double as a pretty summer dress.
---
6

T-Shirt Tunic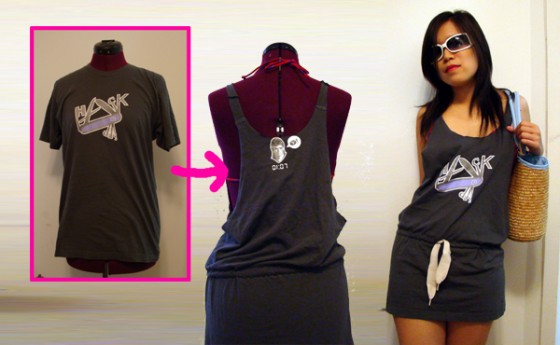 This tutorial is brought to us by Project Runway alumni Diana Eng. She shows us how to whip up a chic beach tunic using an old shirt. I think I will attempt this using one of my boyfriend's old shirts. Don't tell.
7

Drawstring Kaftan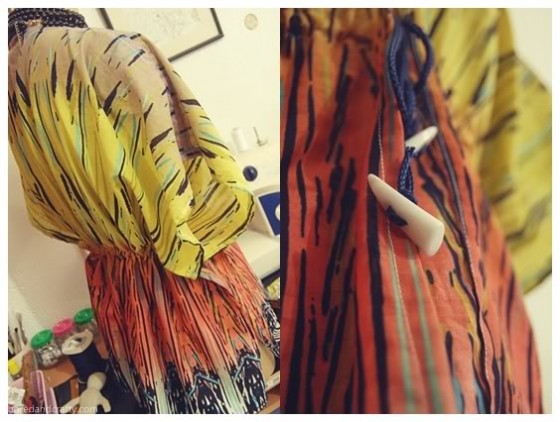 This tutorial is by yours truly. It's one of the more popular sewing tutorials over at my crafty blog and I thought I'd share it with you guys. Design variation as per mentioned by my lovely readers: this can also be used as an everyday top. Wear a tank underneath and you got yourself a light layering piece.
---
8

Crocheted Shirt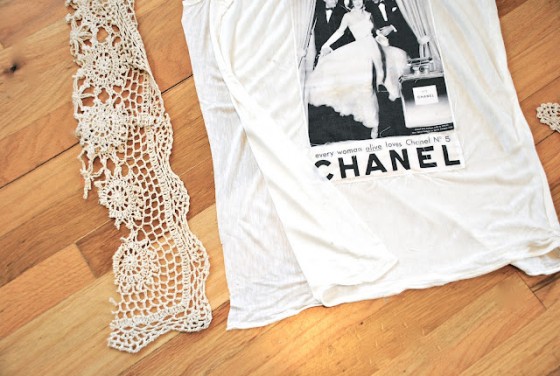 The materials used for this DIY beach cover-up are old shirt and some lace. If you happen to have a favorite shirt that has seen better days, converting it into a beach cover-up is a great idea.
---
9

No-Sew

Okay, I said these DIY beach cover-ups are easy sewing projects but it seemed like a sin not to include this glittery no-sew idea. From the author: Wearing sequins in the sun may cause others to be blinded by your beauty…Tell 'em to put on a pair of sunglasses! Sassy, yes?
---
10

Another T-Shirt Redo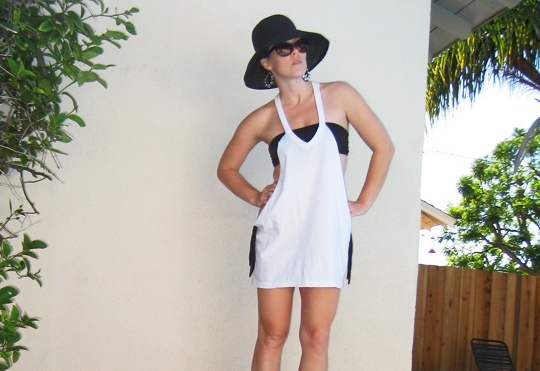 Among the shirt DIY beach cover-ups featured here, this one is for the bravest. If you plan on flaunting your body but still leave enough for the imagination, this fun tutorial is for you.
So those are some of the fun DIY beach cover-ups that you can make. Give one or two of these beach cover-up projects a go before you head out to Costa Rica or Bora Bora. Better yet, make some for the girl friends who are going with you.
---
Comments
Popular
Related
Recent