DIY Maxi Skirts are great sewing projects. I love making them; not only are they easy to construct, they are loads of fun to wear, too. I am short and should probably avoid long skirts or dresses but I don't listen to that "fashion rule" when it comes to maxi skirts. Like I said, I love tackling a great DIY maxi skirt project.
---
1

Preggo Perfect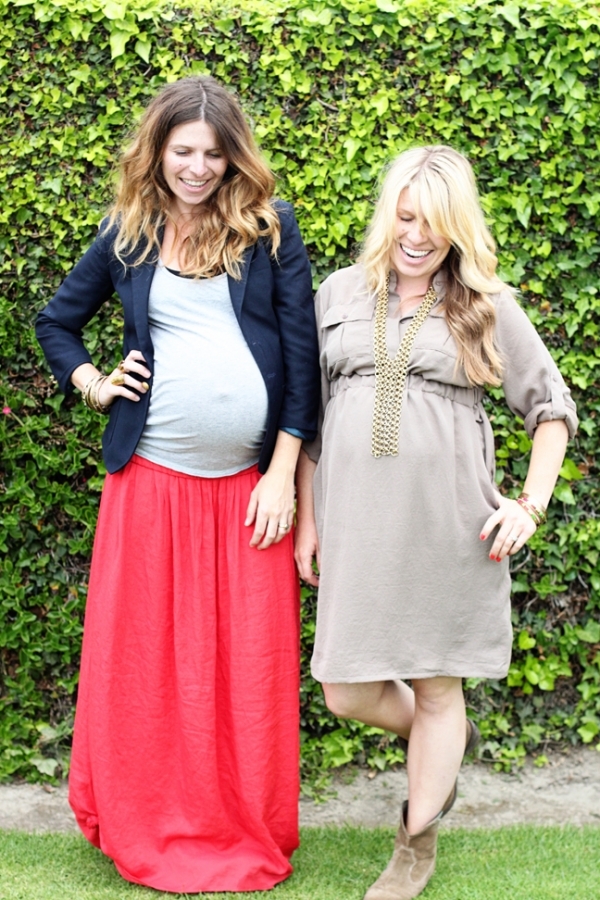 Doesn't Leanne look divine in this pink skirt? She has great skirt tutorials. This DIY maxi skirt one is just an example. The waistline of this skirt is my favorite detail; isn't it perfect for embracing that growing angel in your tummy?
2

Shirt to Skirt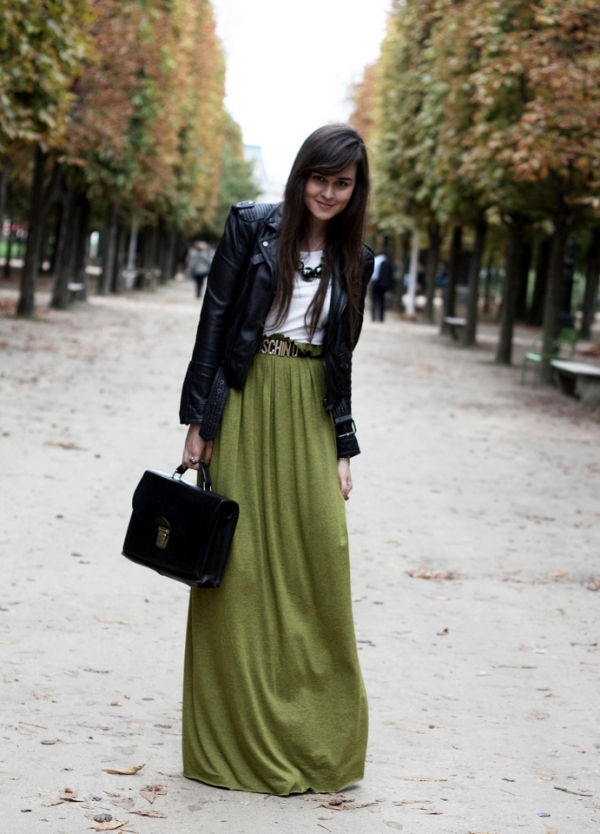 This fun maxi skirt was created using two shirts that were already stashed in the donate pile. If you have such a pile in your home and you want to sew something easy and cute for your daughter, you have to check out Megan's tutorial.
---
3

Ruffled and Layered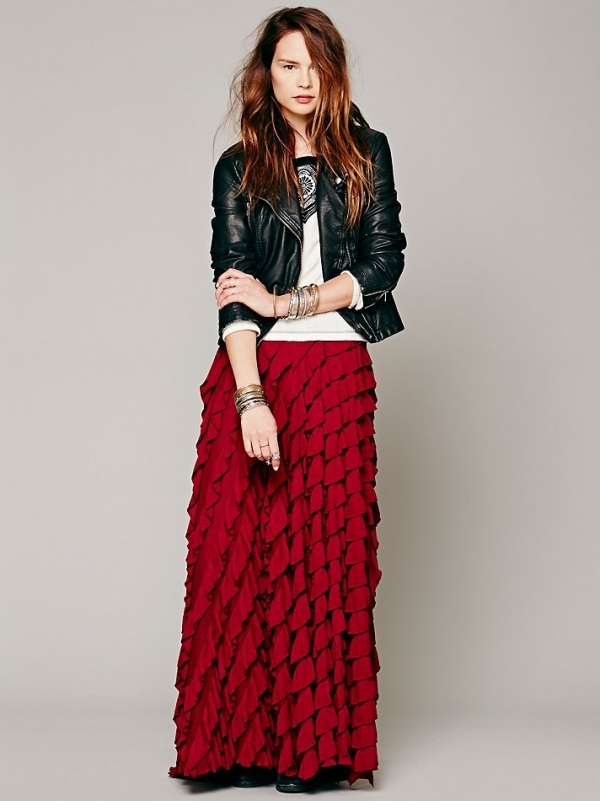 If you have several yards of fabric to spare for a fun DIY maxi skirt project, this ruffled and layered idea may just be what you're looking for. This requires a lining and and lots of straight sewing. Design variation: how about making layers of different colors?
---
4

Pretty Jersey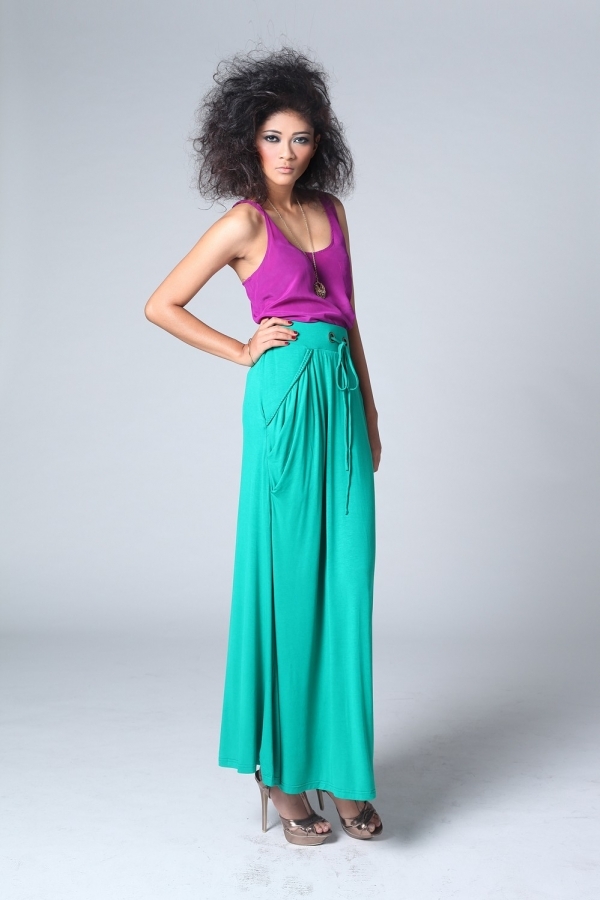 This is a simply DIY maxi skirt that will be perfect for those who are not really experienced when it comes to sewing. Trust me, making this skirt is very easy. I should mention, though, that you shouldn't skip step 6. Stretching the elastic and maneuvering the waistline will be worth it in the end.
---
5

Play on Stripes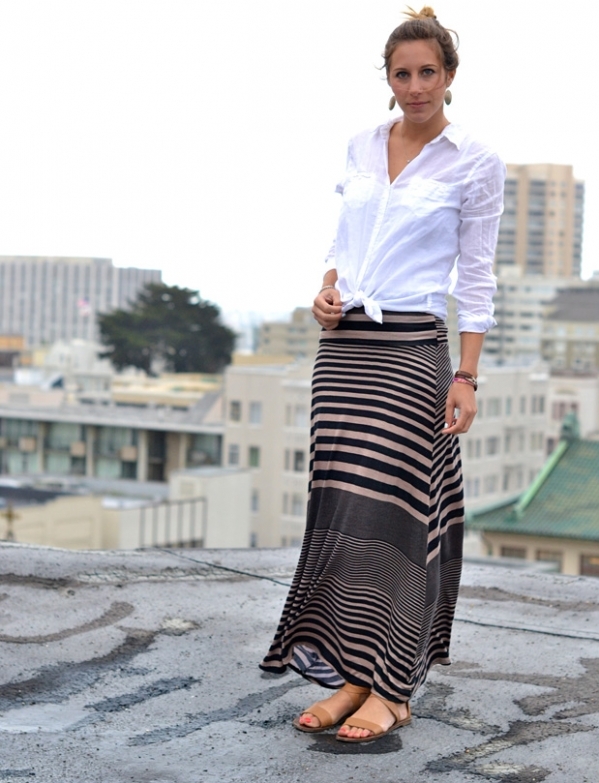 This fun DIY maxi skirt is inspired by an Ella Moss piece. You can choose a fabric with two main colors but I think a more daring striped fabric will be fun for the summer.
---
6

High Waist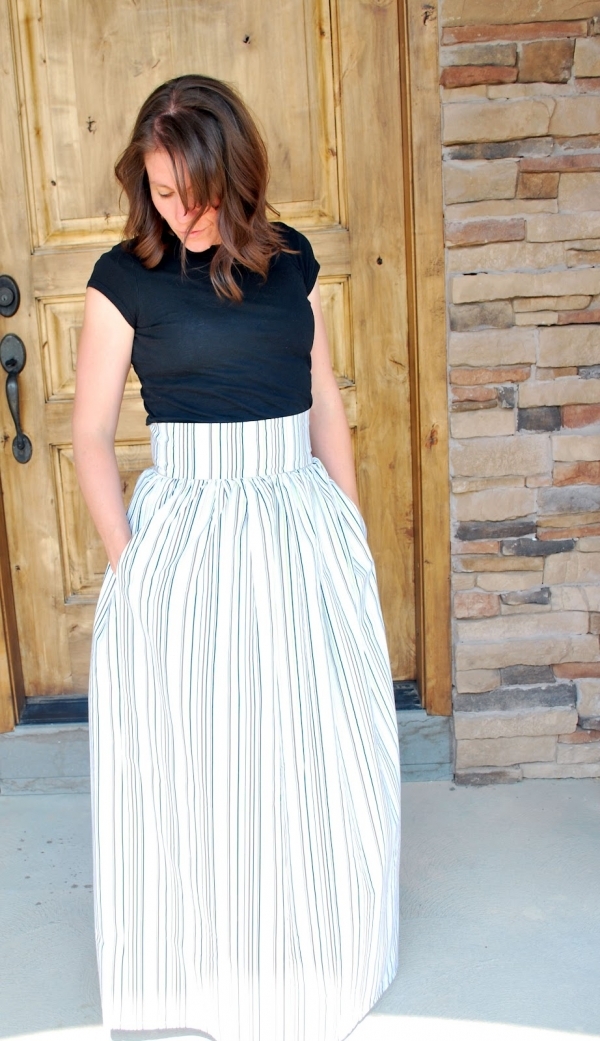 There are many things I love about this DIY maxi skirt idea. One: I like the dyed elastic. It looks great with the blue fabric, doesn't it? Speaking of fabric, the print of this blue beauty is just gorgeous. Lastly, this skirt sits right around your ribcage; you can attach it to a tank top or leave it as it is so that it becomes a flexible piece of clothing.
---
7

J.Crew-Inspired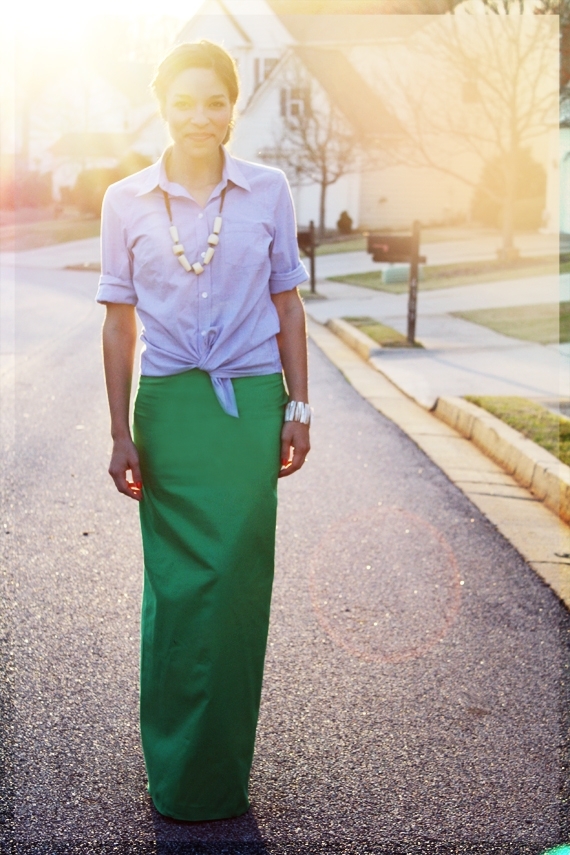 Okay, this one may be a tad hard because it involves sewing a zipper but it deserves a place in this list. Why? Because it's a great knock off of a beautiful J. Crew piece. And also because this green makes my eyes very happy.
---
8

Bottom Ruffles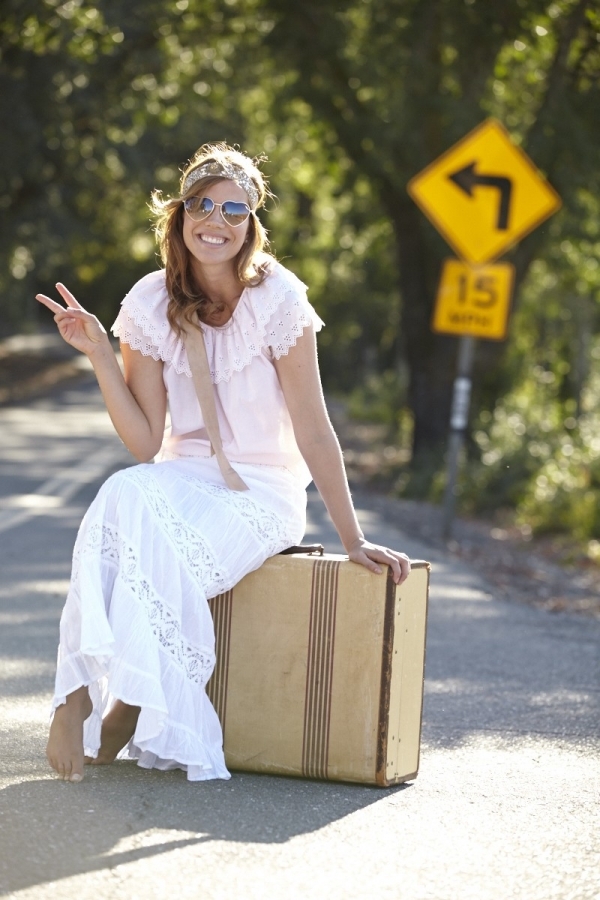 I told you Leanne has great skirt tutorials. This particular maxi skirt is also made of jersey. Some of the basic steps are the same as that of her other tutorial here but this one has pretty ruffles by the bottom.
---
9

So Sheer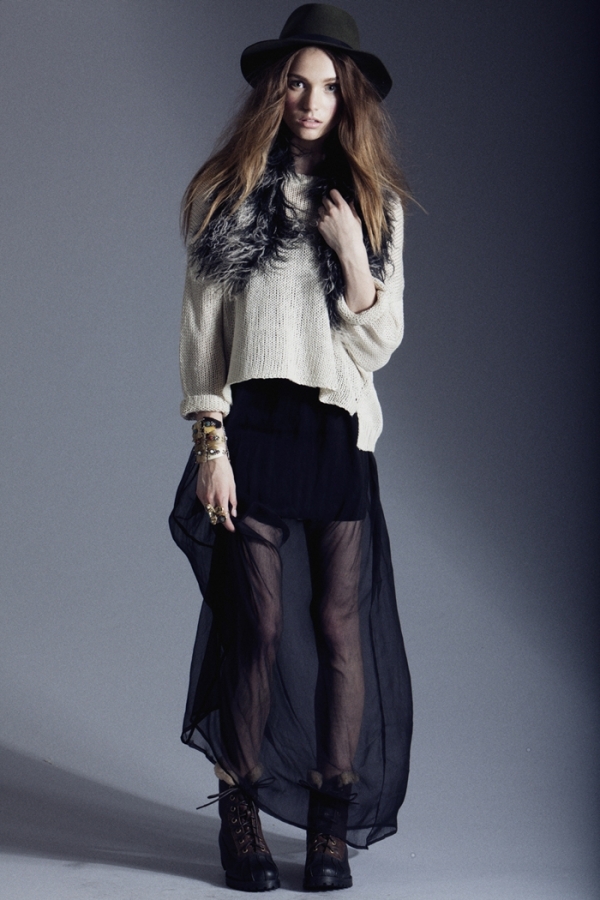 If you want to catch up with the sheer maxi skirt trend, this tutorial by the lovely Geneva is what you need. She made hers in black but I think a sheer fabric in a pastel color will be summer perfect.
---
10

Lovely Layered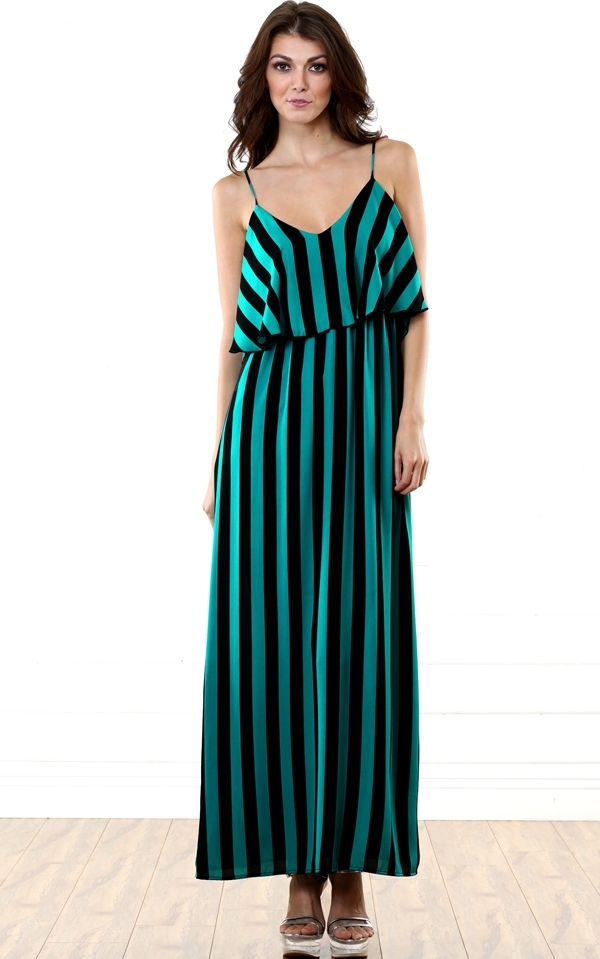 This is simple but with added subtle texture. The dark plum color of this fabric is very pretty, isn't it? Check out the link to know how to make your version of this lovely skirt.
---
11

Chevron Print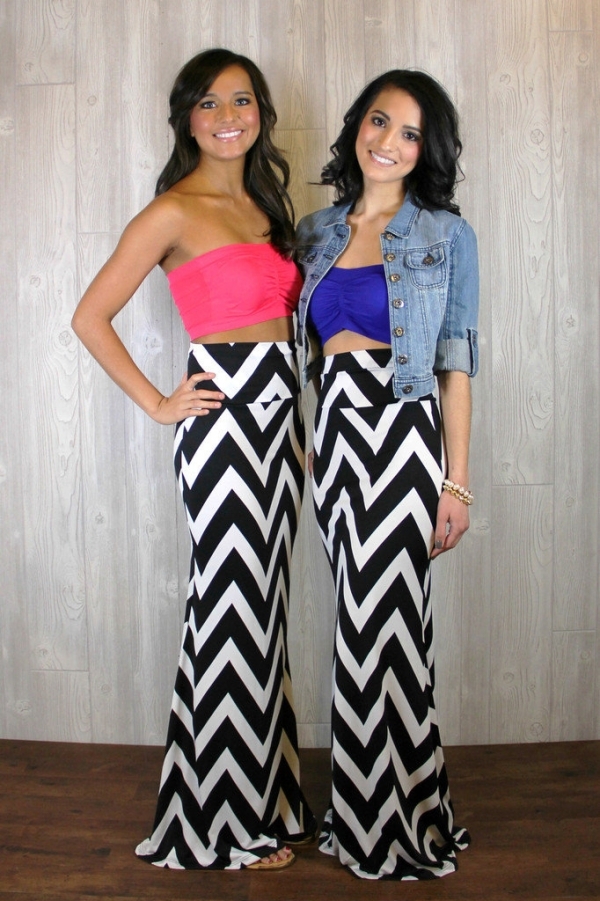 This is a very popular print that isn't going away any time soon. It makes for a bold statement and comes in many colors. This is a pretty simple tutorial for a style that looks great on anyone.
---
12

High-Low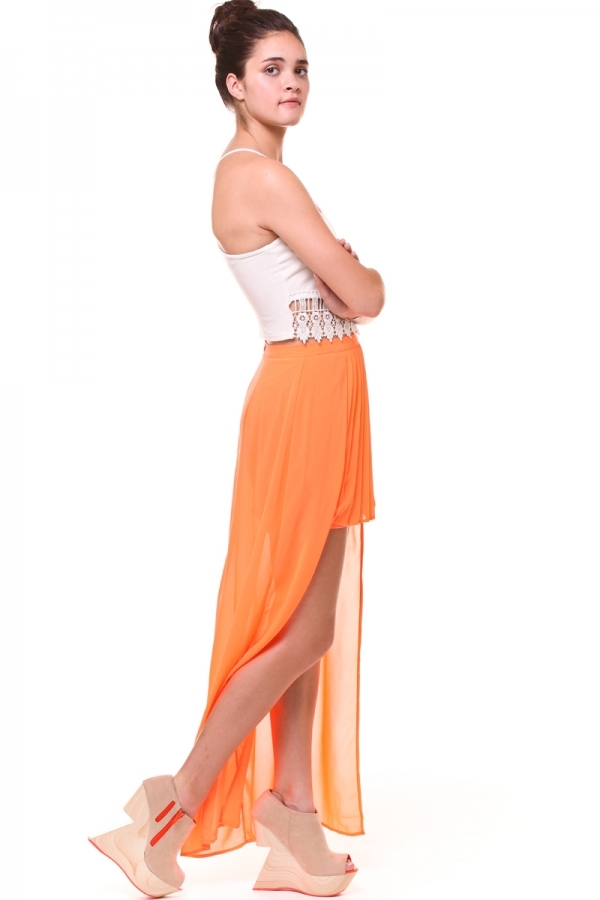 Is it still considered a maxi if it's high-low, sure why not? If you want a maxi with a little flair to it, give the front a little height. However, you don't want to give it too much height, because then it probably won't look like a maxi skirt any longer!
---
13

Double Slit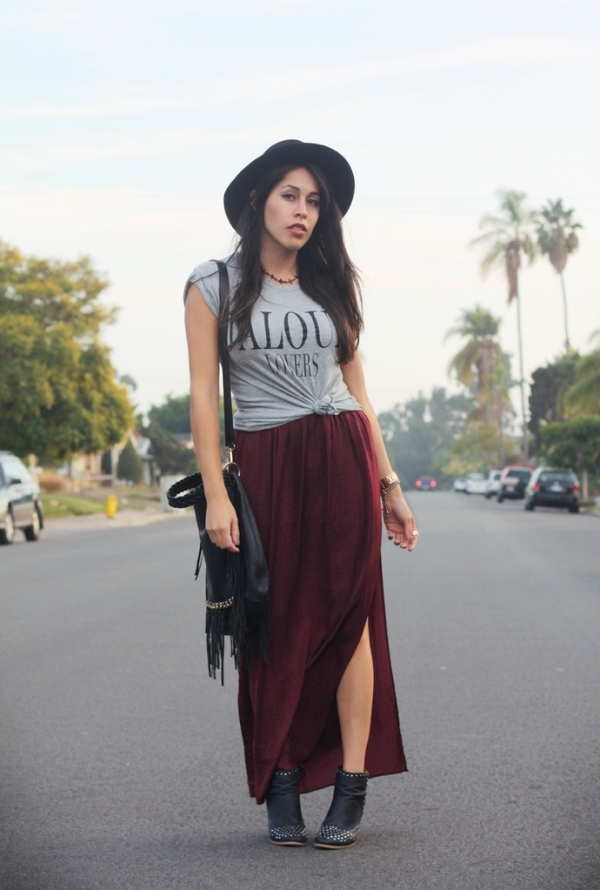 A maxi skirt like this one is very sexy, but still classy. There is a way to make it so the slits still cover you up, but show some leg as well. This is a great skirt for a night out on the town.
If you can't tell, making this list of DIY maxi skirts has made me very happy. I cannot wait to dig into my fabric stash to check if I have enough for a DIY maxi skirt or two.
---
Comments
Popular
Related
Recent