I am very excited to give you here a list of DIY Picnic Projects. Why? because summertime is picnic time. Also, I love dates that involve wicker baskets. Hope you love these DIY picnic projects! I'm sure you will be able to find an idea (or two) from this list of DIY picnic projects that you can do this week. Enjoy!
---
1

All-in-One Picnic Blanket Tote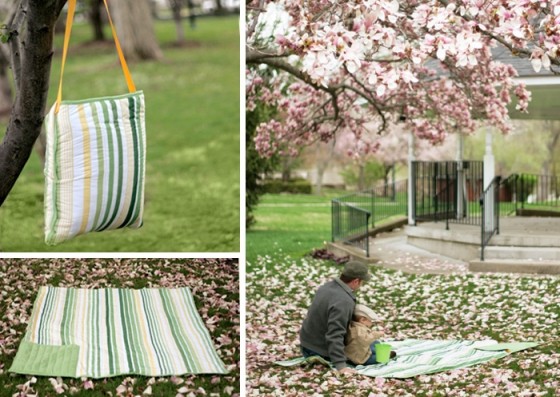 Mary's goal when she made this nifty blanket was to create something waterproof and easy to store. She accomplished this goal beautifully using a vinyl shower curtain and a blanket. This picnic DIY idea is genius. Check out Mary's tute below.
---
2

Picnic Table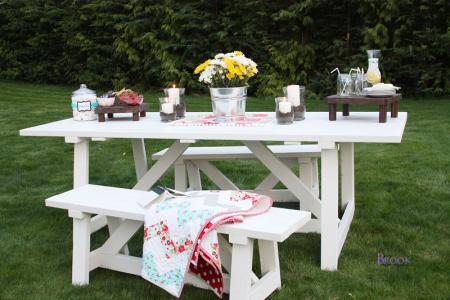 In case you have not noticed, Ana White is a genius. This picnic table is just one of her many fantastic plans. This is a great** DIY picnic project** for those who plan on having a permanent yard furniture perfect for outdoor meals. I'm sure you and your family will have many wonderful memories around this table.
---
3

Blanket + Handle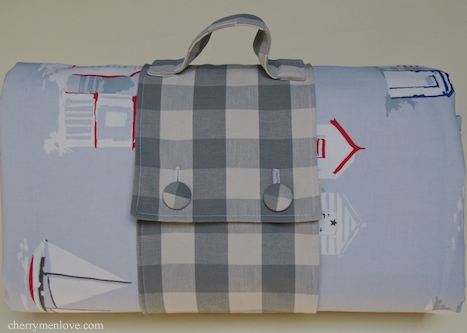 Here is another blanket tutorial that you can check out if the idea above is a little out of your league. I had to include this in this list of DIY picnic projects because I love the blanket keeper. If you already have a blanket, you can try to make this keeper/handle instead.
---
4

Butcher Paper Picnic Basket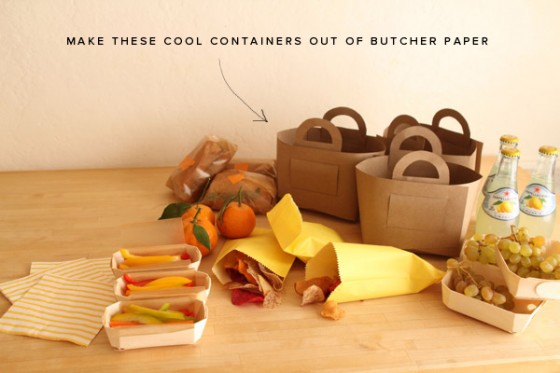 How awesome are these baskets? Not only do they have a beautiful minimalist look, they are also very easy to make. Check out the link below and be amazed at these lovely picnic baskets.
---
5

Patchwork Picnic Blanket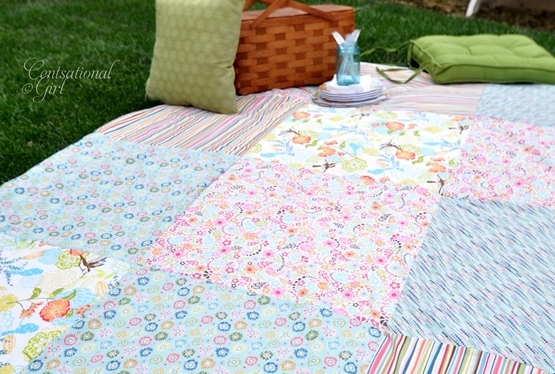 Here we have another picnic blanket tutorial. This time, though, we have a pretty patchwork pattern. If you have scrap cottons lying around, this is the project that you have been waiting for. Make sure that the fabrics have fun patterns so that eating on your blanket becomes a great experience.
---
6

Picnic Caddies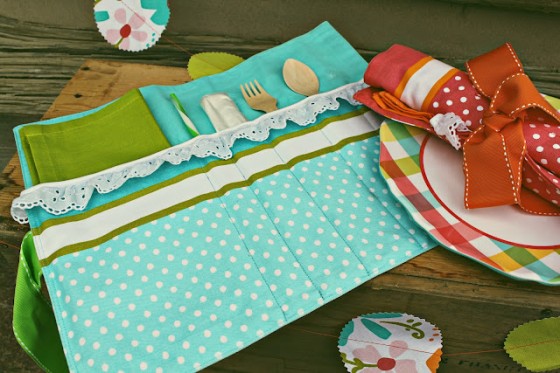 So you've made your blankets and you have extra fabric. You can use it to make these lovely picnic caddies. Of course, you can also do what Anj did and use colorful placemats.
7

Picnic Bowl Cover Strap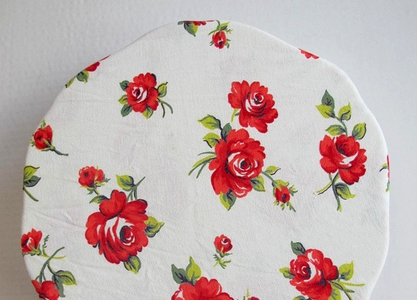 This** DIY picnic project** is simple but clever and very useful. This is also a great way to make use of fabric scraps that you may have lying around. In my opinion, this is one of the ideas here that is a must-do. You can't have flies and other insects inspecting your food now, can you?
---
8

Laminated Table Cover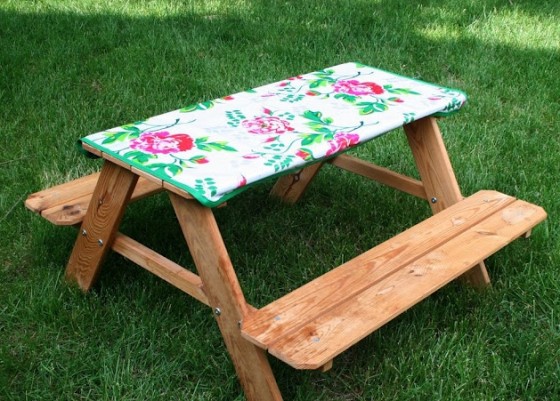 Cheryl said it best: Eating outside should be fun & easy. However, cleaning food off a wooden picnic table is not. Not, it's not Thankfully, she accompanied those sentences with a clever table cover tutorial.
---
9

Basket Liner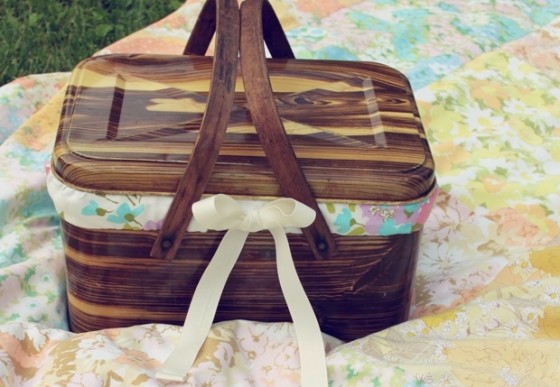 Picnic baskets are pretty on their own but if you want to amp up the lovely factor of your basket, what you need is a liner. Rachel teaches us how to make one for a standard-shaped basket.
---
10

Insulated Picnic Tote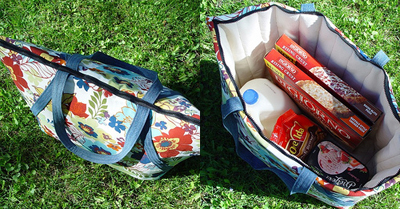 It's not fun serving cold food that should be warm or warm food that should be cold. To avoid this picnic-mood-killer, you will want to make this stylish insulated tote.
Which of these DIY picnic projects will you be doing? Whatever it is, I'm sure it will help make your summer even more fab and memorable. Happy crafting and picnicking!
---
Popular
Related
Recent