We continue with our DIY Lace Crafts from the list of refashion ideas that involve this pretty material. This current list is all about DIY lace projects for the home. And just like most DIY ideas I post here, these fun lace crafts are very easy to do. I bet you can even do several of these lace projects in one afternoon.
---
1

Lace Tiles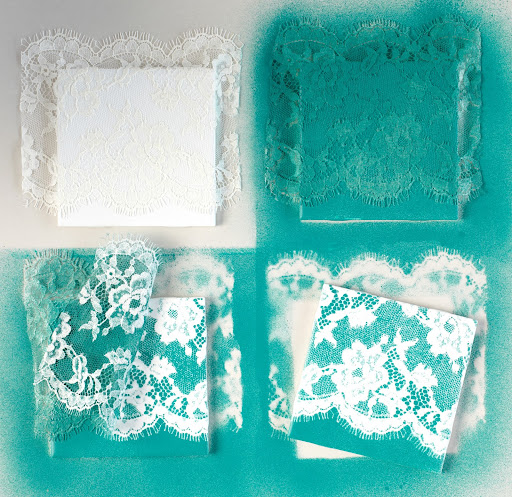 Take tiles, attach lace using spray adhesive, and spray paint any color you like. Remove the lace and congratulate yourself. Why? Because you just made pretty lace tiles. These tiles can be used as coasters or random pretties in your house.
2

Lace Tape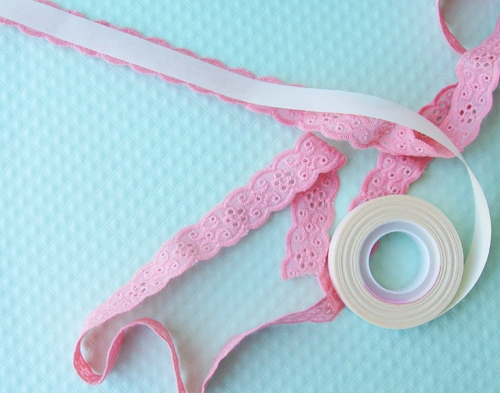 If you live in a place where lace tape is hard to procure, you can set out to make your own. This is one of the DIY lace crafts here that is incredibly easy to to. In fact, this project has only two steps!
---
3

Lace Heart Garland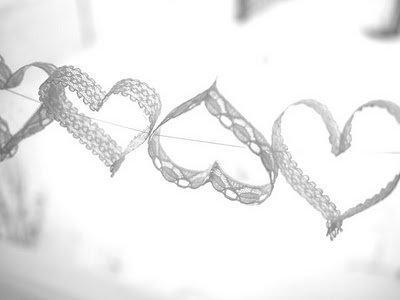 Garlands are great ways to give a space an easy makeover. This particular DIY lace project is especially useful for those who are planning a wedding or a party for a girly girl.
---
4

Lace Frame Mat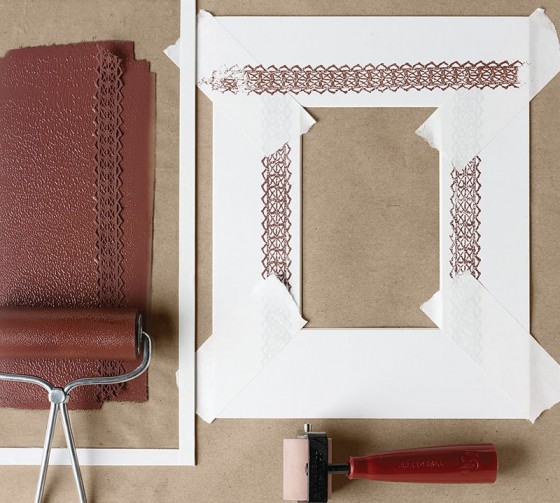 Yep, lace can be used as mat for a framed photo. In fact, it's one of the best ways to get creative with framing pictures because lace add a touch of whimsy and femininity. Methinks white lace with a white frame will be very pretty.
---
5

Lace Notebook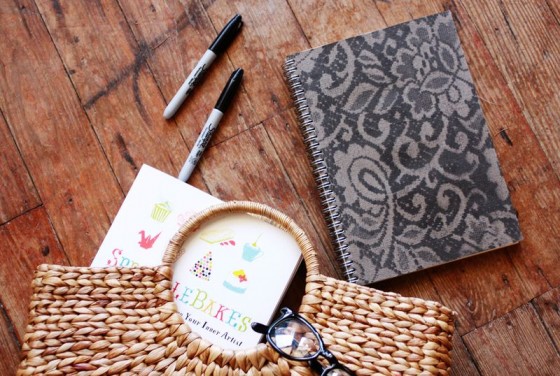 The method used for making this unique lace notebook is similar to the one used for making the pretty tiles above. I like this DIY lace craft because it's a great way to jazz up a plain notebook or sketchpad.
6

Lace Dresser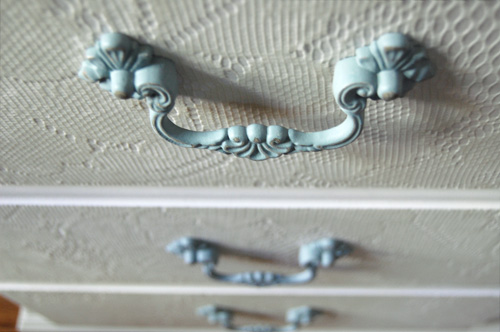 How gorgeous! The lace, white paint, and light blue pulls make this dresser amazingly beautiful. If you plan to make your own, don't forget to check out Amanda Joy's fun blog.
---
7

Lace Bowl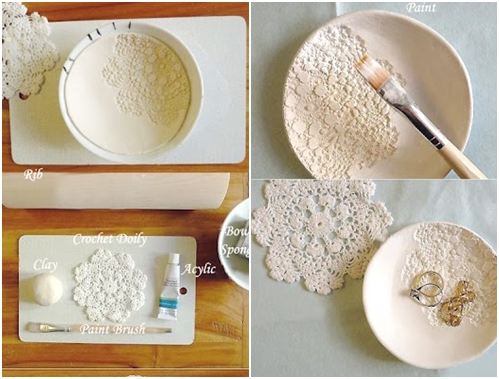 This is very pretty, isn't it? If you like clay crafts and you have a bit of doily or lace lying around, we suggest that you give this tutorial a go. How about making a batch in different colors? They'd be great housewarming gifts!
---
8

Lace Pillow Case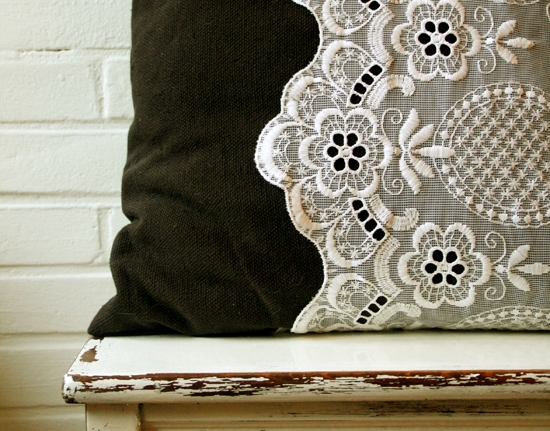 This DIY lace craft is a great way to add a touch of elegance to boring cushions in your home. I think I'll do this with the next batch of pillow cases I sew.
---
9

Lace Phone Case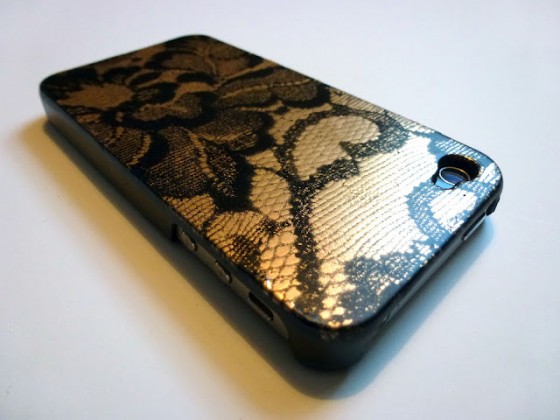 I will make a list of phone case DIY ideas next time but I had to include this lace project here for now. Why? Because it's all sorts of cool.
Tutorial: lookwhatmelissamade.blogspot.com
---
10

Lace Lamp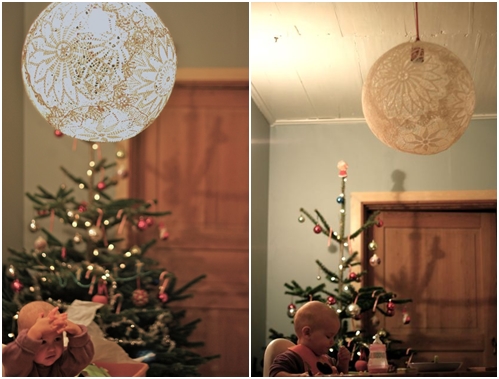 This is probably one of the more popular lace DIY ideas floating around the internets today. Because not only is this a crafty way to use lace, it's also a great way to have a pretty lamp in your home.
---
11

Lace Lanterns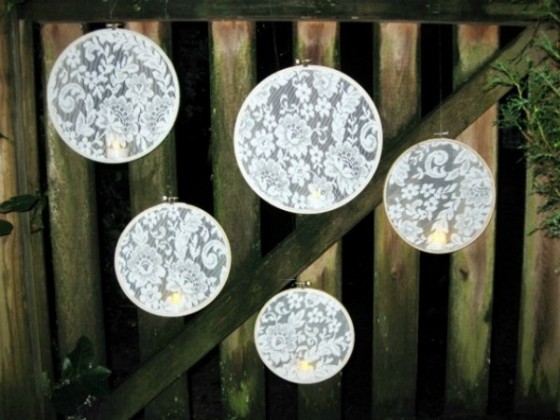 Secure lace using embroidery hoops, glueLED tea lights, hang, and admire. Easy, fun, and a fantastic way to illuminate an outdoor gathering.
---
12

Lace Candle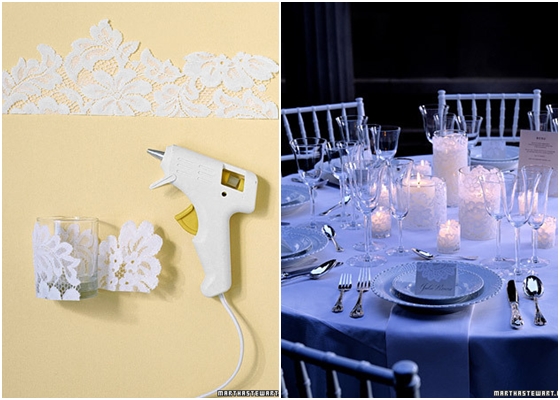 Here is another lighting idea that you can do using lace. This one is as simple as covering plain candle holders with lace. This DIY lace project is easy, yes, but the result is magical.
Hope you like this list of DIY lace projects. This is probably one of my favorite DIY lists here because these lace crafts involve materials that are easy to acquire. In fact, these DIY lace ideas might just help you deal with the increasing amount of scrap lace in your craft room.
---
Popular
Related
Recent