Birdcage Craft Projects are wonderfully whimsical DIYs. We have here a list of birdcage crafts for the home. Some of these are for making decor that will be more than perfect for a birthday party or a wedding. They are fun to make and will surely delight you with their adorable glory. Enjoy!
---
1

Printed Pillow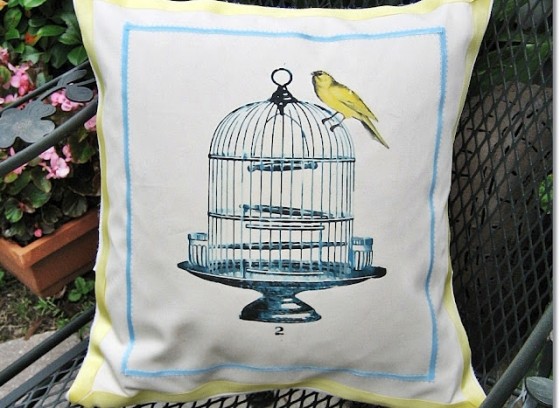 This pillow is inspired by a set of birdcage pillows from Pottery Barn. Knowing how easy it is to print on fabric these days, there is no reason why you should buy a birdcage pillow from the store. You simply download a birdcage print you like, add details, and print on a plain fabric of your choice.
---
2

Floral Wire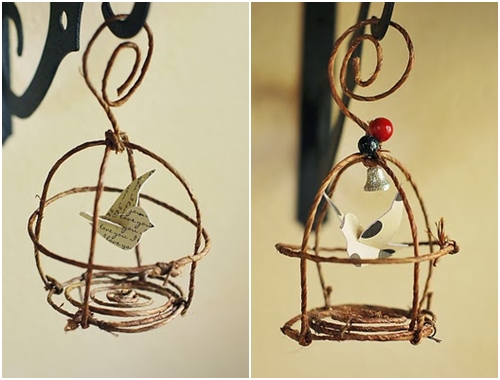 These are DIY birdcage ornaments made of floral wire, glue, a paper bird, and embroidery floss. These would make for great Christmas tree decor but I think they'd also be great for making a mobile or as table centerpieces.
3

Chandelier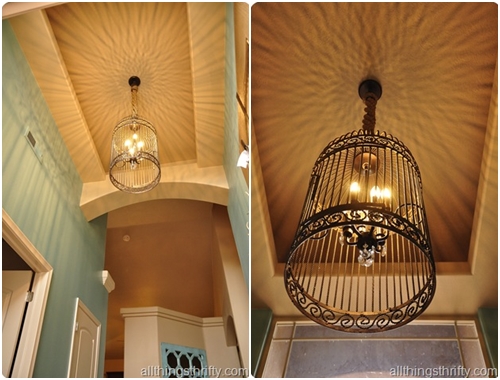 How amazing is this? This is a birdcage craft project that will call for an actual cage. You can get them from a pet store or from a thrift store. Make sure that you find a cage that will fit a chandelier, too. For tips on how to hang a birdcage chandelier, check out All Things Thrifty.
---
4

Art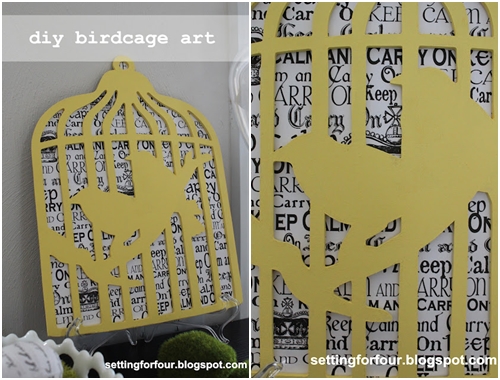 From Michael's or any craft store, you can get a wooden birdcage decor for less than $5. Paint it in any color you like, glue pretty paper that will peek through the "wires" of the cage, and display.
---
5

Galvanized Wire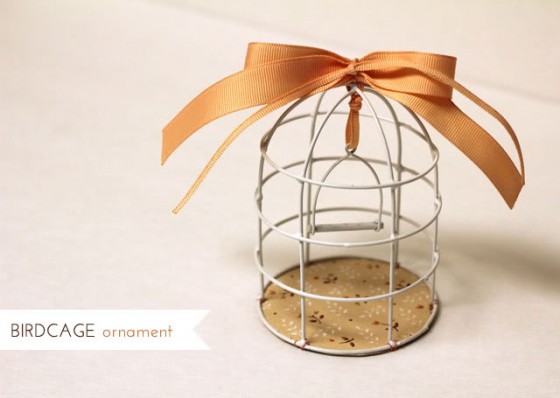 Making this DIY birdcage ornament may be a tad more complicated compared to the 2nd project I featured here. To make this pretty birdcage, you will need galvanized wire, a soldering tool, ribbon, and pretty paper. For the complete step-by-step guide, head on over to How Joyful.
---
6

Quilted Pillow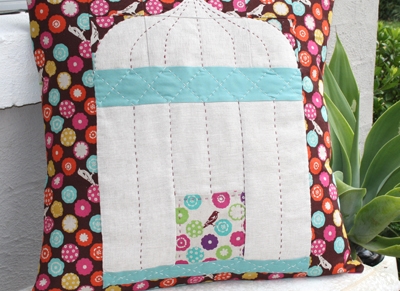 This is another birdcage craft project that will help you make a pretty pillow. Instead of printing, though, this particular tutorial calls for quilting. If you are a quilter and you want to create something whimsical and gorgeous, this is the project for you.
---
7

Miniature Antique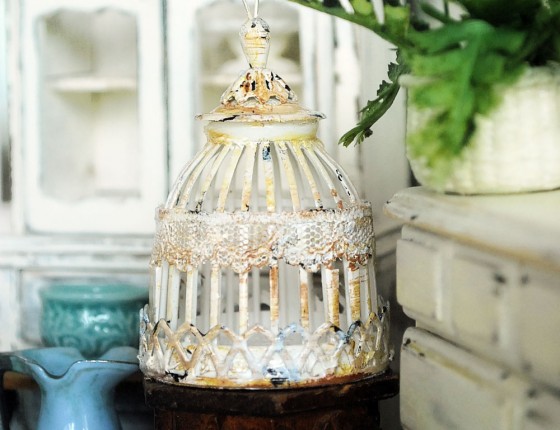 Doesn't this birdcage look beautiful? This looks like an antique piece but really, it's a miniature birdcage made of a dishwasher rinsing basket. It is all sorts of clever. Check out how Daphne made this beauty after the link. I cannot wait to make this for my miniature haunted room.
---
8

Felt Ornament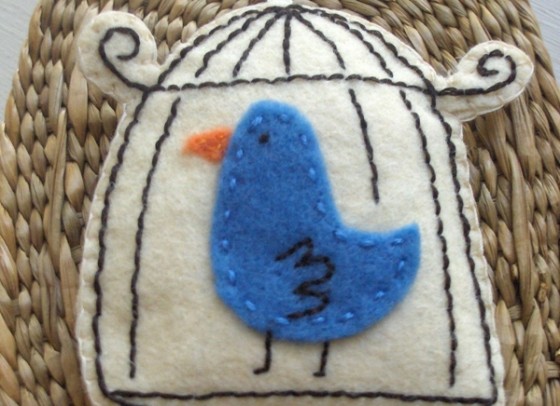 Here is another birdcage ornament that you can make for your Christmas tree or for a party. This particular tutorial will call for hand stitching so you might want to look into this if you happen to like embroidery.
---
9

Vintage Cardboard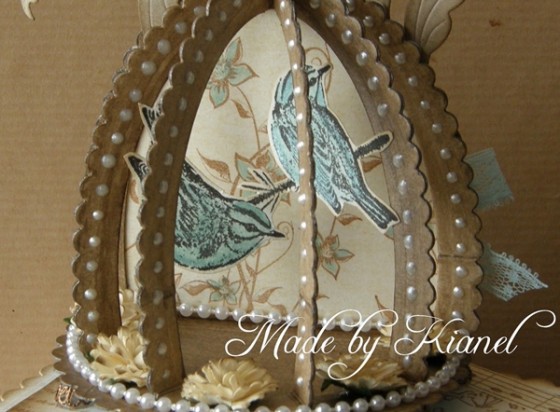 Isn't this cute? This is a miniature birdcage craft project that you can make to decorate a handmade card or a beautiful jewelry box. I love this idea because you can give it your personal creative touch in so many ways.
---
10

Paper Mobile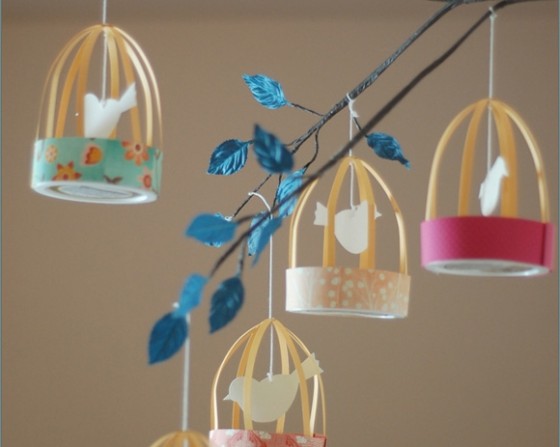 This is the most adorable mobile. Using paper in different colors or prints, you can make a good number of these birdcages in one afternoon.
Aren't these birdcage craft projects fun? Hope these birdcage DIYs inspire you to get crafting today. Enjoy!
Top Photo Credit: weheartit
---
Popular
Related
Recent