DIY Flower Vases offer you many ways to display flowers in your home creatively. We have here a list of ideas that range from fairly simple to somewhat complicated. Complicated is good, though, because that translates to awesome crafty goodness. Hope you enjoy this list of DIY flower vases! Trust me, they'll make you want to fill your house with beautiful flowers.
---
1

Book Vase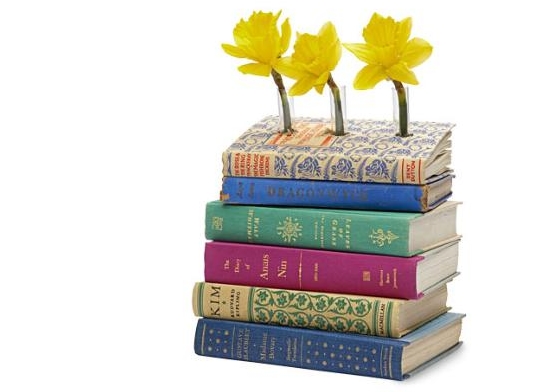 Here is something that should have been included in our list of book crafts but I did not encounter this idea until I made this flower vase DIY post. To make this creative display, you will need old books (with pretty covers!) and glass tubes. This is great for long-stem blooms.
---
2

Macaroni Vase Knock-off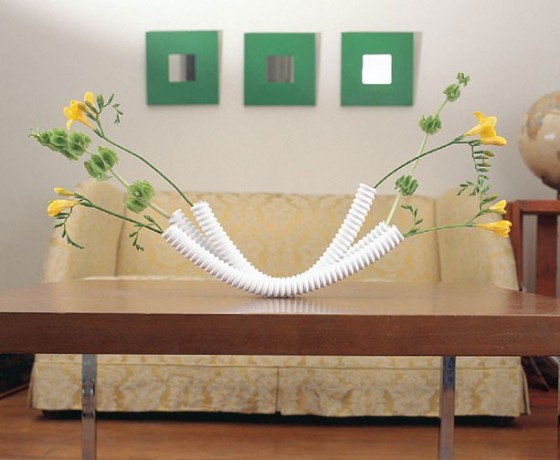 Ever seen those curved vases sold by popular home decor stores? This particular flower vase DIY idea is a way for you to copy those products. What you need are vinyl tubing, superglue, and wire hangers. Check out the tutorial to see how to assemble the whole thing.
---
3

Sweater Vase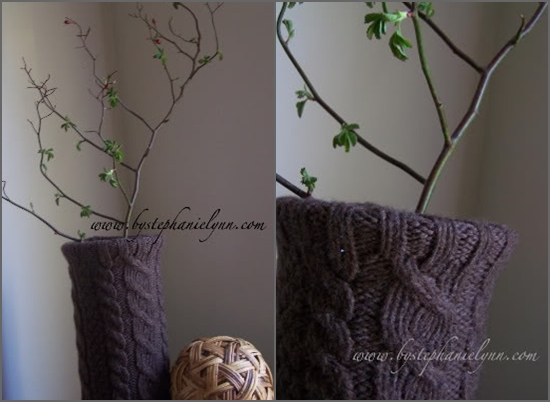 From the blog: Let me start by saying this project cost me $1.00; yep, that's right ~ One whole dollar. Nothing that is going to break your bank here, plus it's so easy peasy anyone with a glue gun can handle this, I promise. I love it already.
---
4

Bent Popsicle Sticks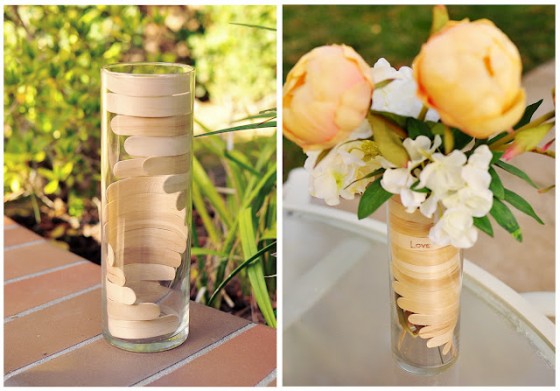 How fun! I happen to have a surplus of popsicle sticks here and I m quite convinced that I should try out this delightful DIY flower vase idea. You have to check out the link because it shows you how to arrange the sticks in other creative ways.
---
5

Paintbrush Vase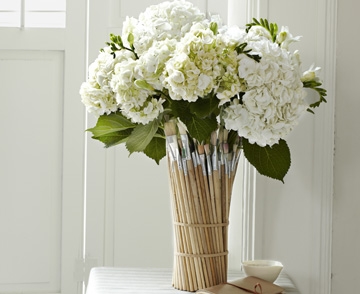 Hmm... I'm thinking of doing this using my boyfriend's paintbrushes. If you want to craft with me, you simply put two rubber bands around a tall vase and then insert the paintbrushes until they cover the whole thing. Easy and fun!
---
6

Layered Tea Cups and Pots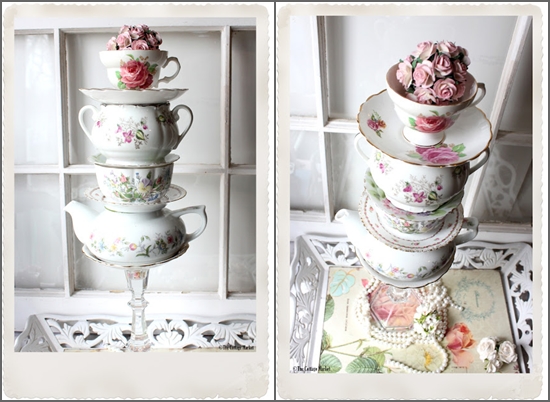 I have mentioned this craft project in my tea pot DIY post. However, since it's such a creative way to display flowers, I have to include it here as well. If you are going to use this idea to display flowers with water, you might not want to make a very tall layer of tea cups and tea pots.
7

Light Bulb Bud Vase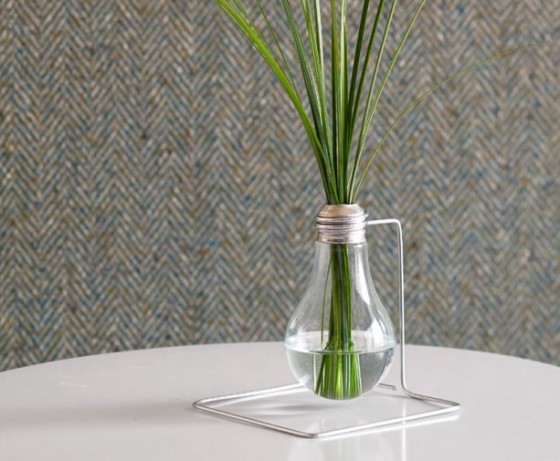 How chic and creative is this? You have probably seen those hanging light bulb vases around. This particular tutorial takes the idea a step farther. Basically, you will be creating this chic aluminum base for the light bulb vase.
---
8

Tissue Box Vase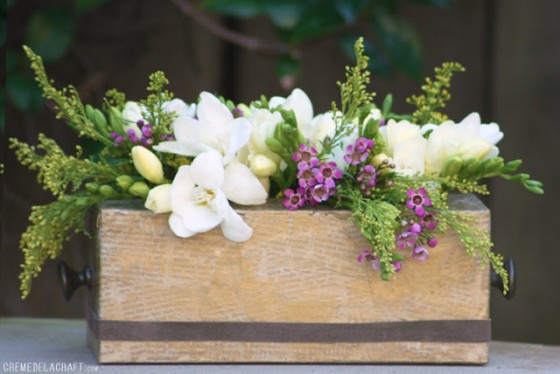 Here is a fun and green way to display your beautiful flowers. Take an empty tissue box, decoupage newspaper onto the exterior, paint, and decorate any way you like. To display your flowers, you will need to insert disposable cups inside the box for the water.
---
9

Copper Coil Vase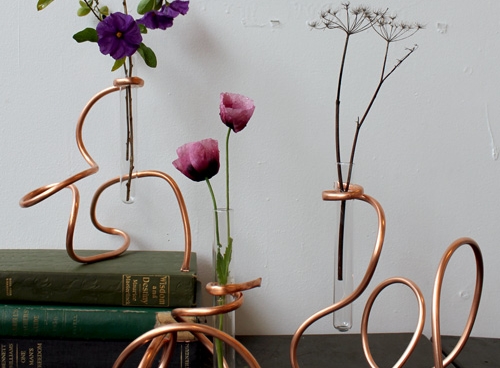 This is another** DIY flower vase** idea that should be very fun to make. This project is not for me since I have five cats but I reckon that these vases will look cute in your home.
---
10

Recycled Bottle Vases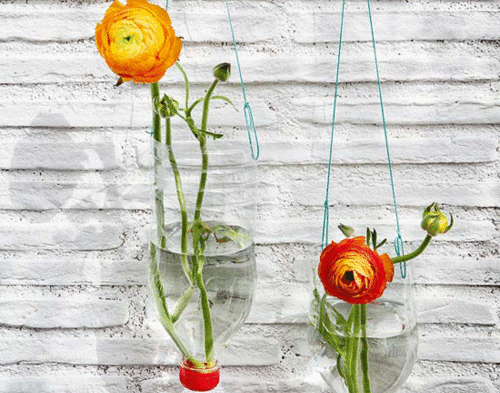 This is a** flower vase DIY** idea for those looking into green projects. Simply cut the bottle, add strings, and then add your water and flowers. Hang and enjoy.
Did you find inspiration from this list of DIY flower vases? Hope you did! If you have other creative ways to display flowers, we're all ears. We love DIYs!
---
Comments
Popular
Related
Recent