A DIY Charging Station is what you need if there are little areas in your house drowning in cords. For better organization, I give you here 10 clever and fun DIY charging stations. These are very easy to do, I tell you. Some will need you to use power tools but a few of these DIY charging stations can be created using simpler equipment. Have fun!
---
1

Plastic Bottle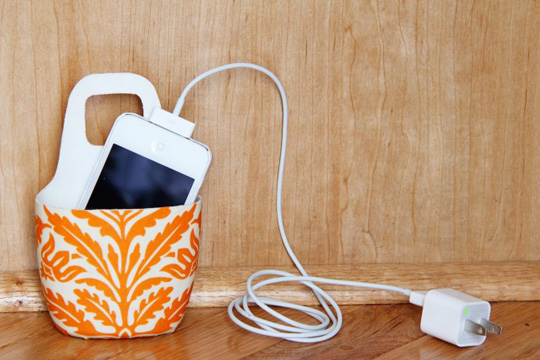 How clever! I bet you have several empty plastic bottles lying around in your house at this very moment. Take one (or two), cut the upper top half, and then Mod Podge pretty fabric on. Congratulations, you just made a nifty DIY charging station!
---
2

Train Case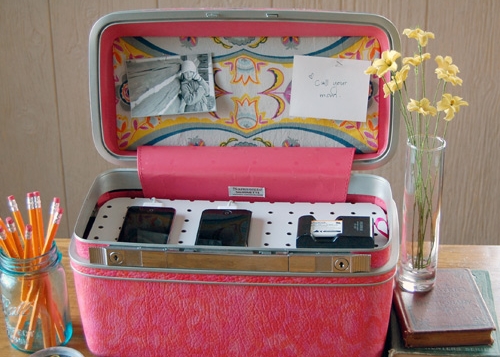 This is one of my favorites among these wonderful DIY charging stations. Why? Because it's a great way to repurpose a pretty thrift shop find. Sure you can use a modern train case but I think a vintage one will give your charging station that added DIY oomph.
3

Silverware Caddy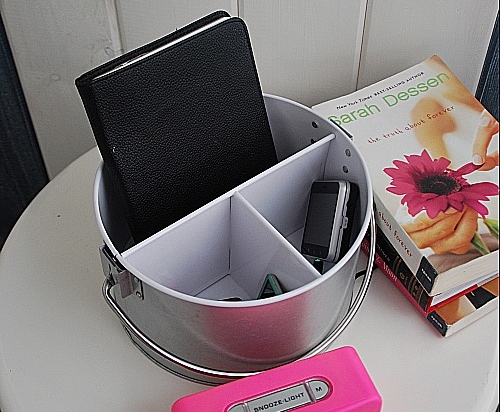 According to Jen, "all you have to do to change a silverware caddy into a charging station is drill a few holes." Sounds easy, right? This DIY charging station is so simple that you can make it in 10 minutes!
---
4

Old Books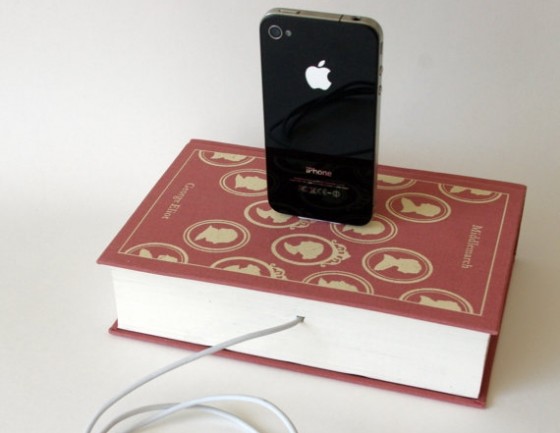 Genuis! These book charging stations are sold by Rich Neeley Designs over at Etsy. This is a great DIY inspiration if you like displaying pretty books around your house. A stack of vintage books with wonderfully illustrated covers would be fantastic for this** DIY charging station idea**.
---
5

Treasure Chest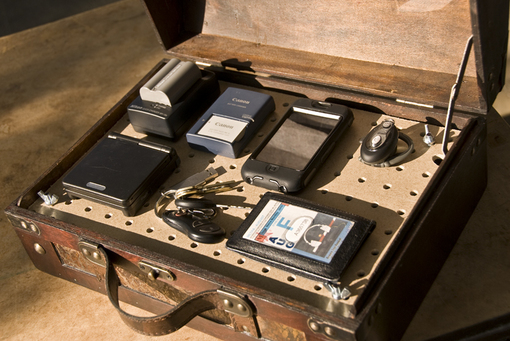 If finding a train case proves to be hard, I bet you can locate a treasure chest type of container more easily. Yes, you can use such case sfor making your own charging station. Ryan over at the Weekly Geek shows us how he created his.
---
6

Breadbox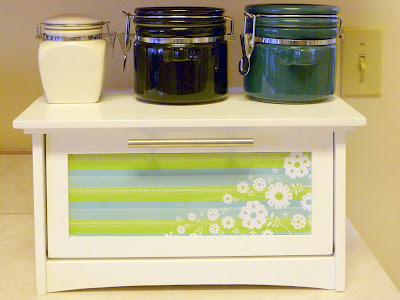 A breadbox is fantastic base material for making a charging station. This is because it's often just the right size, is made of wood and therefore easy to drill, and can also be "styled" in many ways. Another reason is that you can find breadboxes from your local thrift stores, too.
---
7

Wooden Tray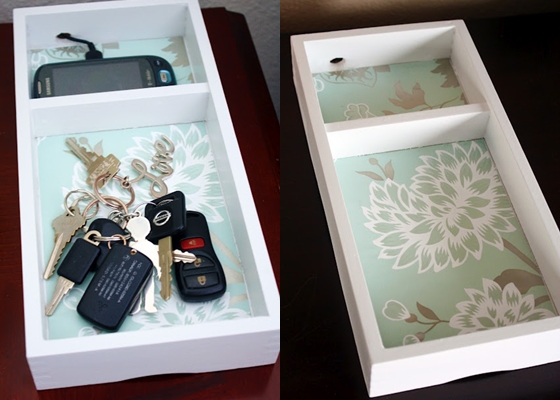 Your DIY charging station doesn't have to have a cover. In fact, a simple wooden tray can work, too. What you do is drill a hole, add decorative elements, and enjoy. Easy peasy!
---
8

Shoe Box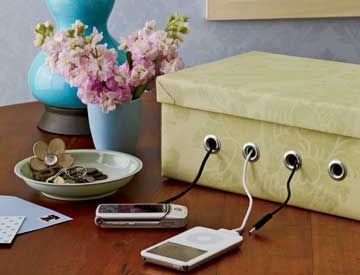 Take an old shoe box, drill eyelet holes along the long sides, then attach metal eyelet reinforcements. With this charging station, the power strip will be placed outside the box. The shoe box will simply keep the cords of your charges perfectly hidden.
---
9

Ledge Shelf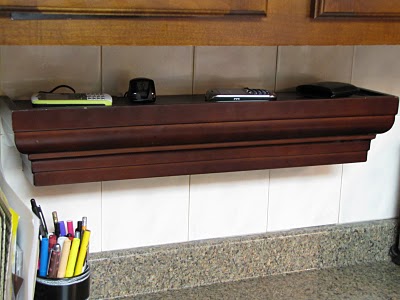 This ledge shelf has a hollow space inside, making it a perfect charging station. You simply attach the shelf to the wall, hide the cords inside and then rest your devices on top.
---
10

Multi-Purpose Organizer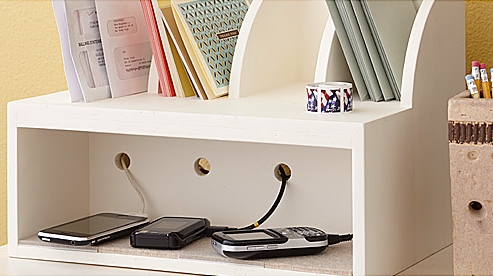 To make this DIY charging station, you will need to download the pattern from Lowe's first. I like this because it offers you an easy way to monitor the charging progress of your device. The shelves on top for organizing bills and mails is great, too.
Ready to have a better organized home? Check out the many ideas that these** DIY charging stations** offer. Make one for the kitchen and another for your office. In fact, if you're up for it, you can make a DIY charging station for every member of your family!
---
Popular
Related
Recent