DIY Benches are huge projects ideal for a weekend (or two). The** brilliant DIY benches** we have gathered here range from classy and chic to unique and fun. Take note, though, that most of these** DIY benches** will require the aid of heavy machinery and an able-bodied assistant. There are some here, of course, that are quite simple to make. I cannot possibly make a DIY list without including very easy tutorials, can I?
---
1

Wood Scraps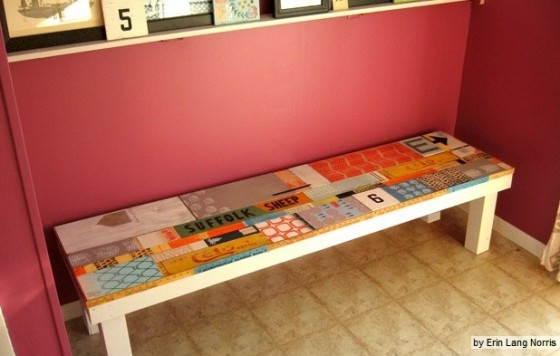 Got lots of scrap wood in your garage or basement? This DIY bench idea may just be the project that you've been waiting for. I love this bench for the colorful scrap wood details and for the fact that it looks simple to make. Erin shares that this was a low stress, low cost, high impact project
---
2

MCM Marvelous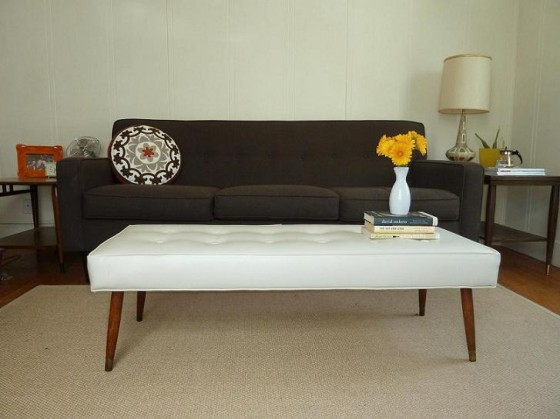 Mid-century modern benches will add a touch of effortless elegance to any room. This particular tutorial will show you how to make a cushioned piece for you home. Isn't it lovely?
---
3

Headboard Bench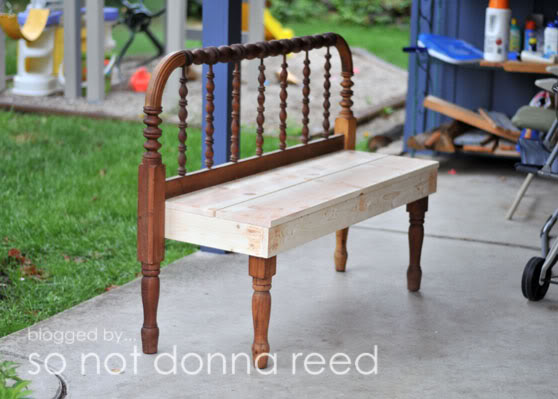 Headboard** DIY benches** are very popular furniture projects. If you are thinking of entering the wonderful world of woodworking, you may want to look into this particular idea first. Check out Sarah's headboard bench to find inspiration.
---
4

Fence Bench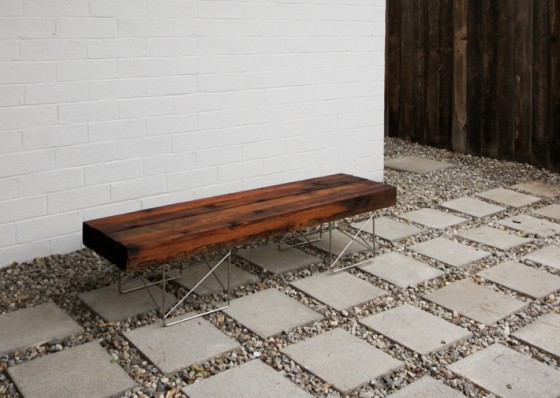 Isn't this beautiful? The great thing about this bench is that the basic parts are salvaged materials. The wood seat used to be old fences. The legs came from an Eames table.
---
5

George Nelson-Inspired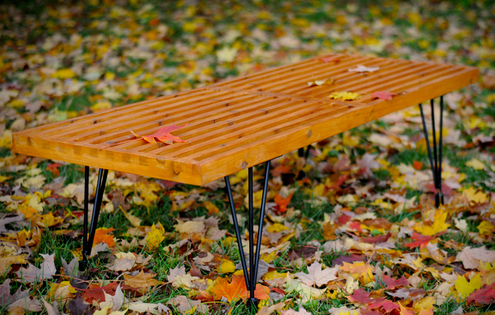 This is another MCM bench for your DIY pleasure. Isn't it beautifully made? You can make one for indoor use but if ever you construct a similar bench for your yard, you will have to check out the link for the right wood to use.
---
6

Easy Bench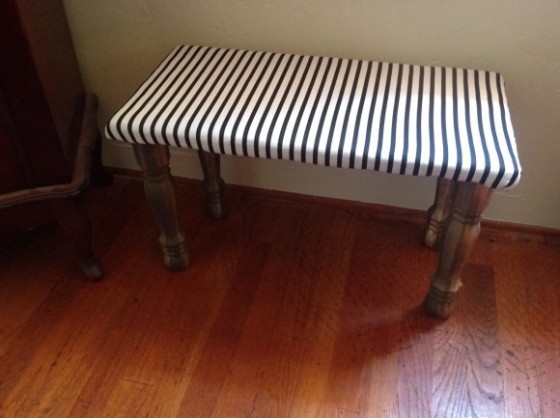 This is one of the easy tutorials that I mentioned in the intro. Basically, to make this DIY bench, you will need legs, a piece of wood, fabric, and perhaps foam for the seat. Assembly of the whole thing is fairly easy, too.
7

Shipping Crate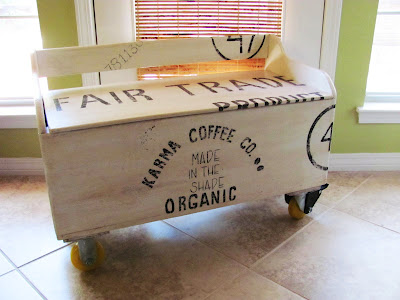 This particular DIY bench project is easy if you start with a ready-made crate or box. The only things left for you to do are repaint, add wheels and perhaps make a cushion if you're feeling extra crafty.
---
8

Simple Garden Bench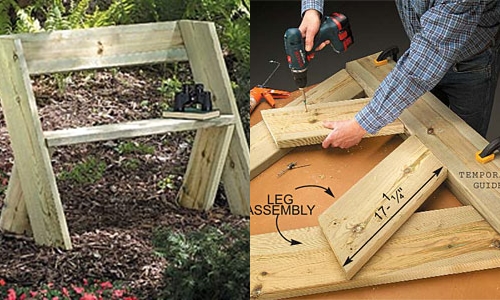 According to the builder, this bench is "amazingly comfortable, perfect for bird-watching—even for two people." It looks cheap and easy to make, too. Basically, you will need only pieces of wood, glue, and screws.
---
9

Pallet Bench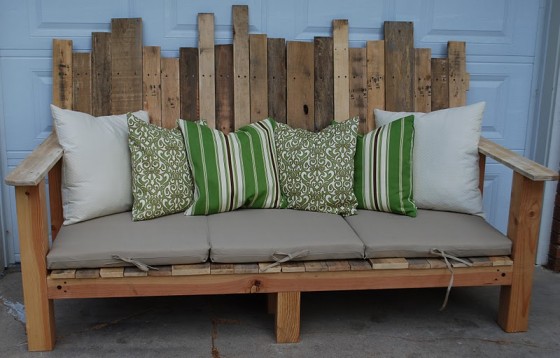 When I made a list of ways to repurpose pallets, I included a tutorial for making a DIY bench. This particular tutorial, however, is of a different style. Isn't the back part wonderful? I bet this will look extra nice painted.
---
10

Ikea Re-do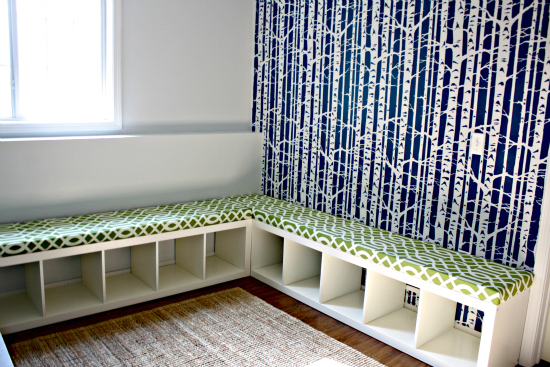 These playroom benches are made of Expedits from Ikea. I had to include this in this list of** DIY benches** because Jen shows us how she made the cushion seats for these benches.
Hope you find inspiration from this list of DIY benches. Most of these involve furniture repurposing or upcycling. Others are DIY benches that you might need to make from scratch. No matter what idea you end up copying, I hope that you love your bench!
---
Popular
Related
Recent