Shutter Upcyling Ideas are great for those who are in the mood for affordable home decor projects. These** shutter repurpose projects** are affordable because you can easily find shutters from salvage yards or thrift shops. In fact, you probably have a few unused shutters in your very own garage. Take them out and try to do one or two of these fun DIY shutter recycling projects.
---
1

Console Table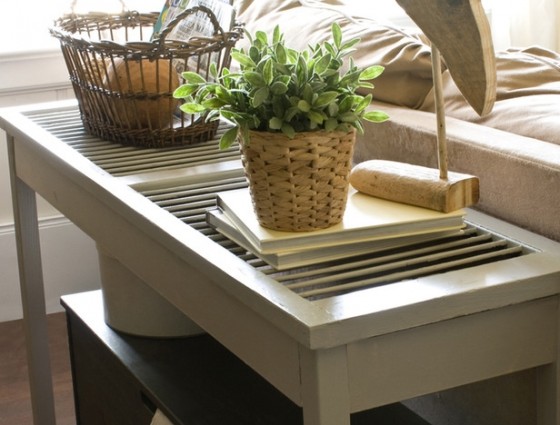 Take one shutter, attach legs and skirt, and enjoy. Those are the basic steps for turning a shutter into a unique console table. You can paint this table any color you like or add more decorative details that suit your taste.
2

Headboard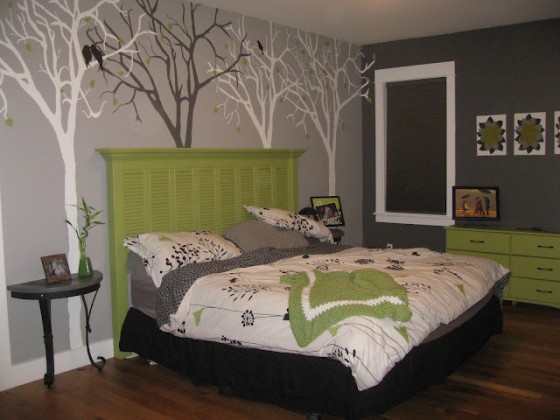 I love this! One of these days, I will make a list of creative DIY headboards. For now, including this idea in this list of shutter upcyling projects is a must. Check out Michell's blog to see some photos on how she made this pretty shutter headboard.
---
3

Fence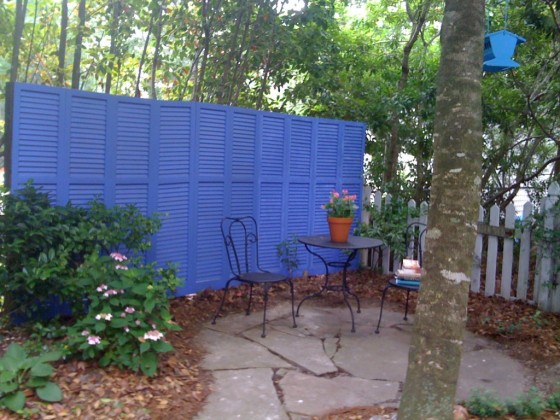 How beautiful! Daune's friends were about to throw these shutters when she rescued them and installed them along the "nook" in their yard. After they painted the shutters blue, they were rewarded with a little spot perfect for sipping coffee.
---
4

Magazine Rack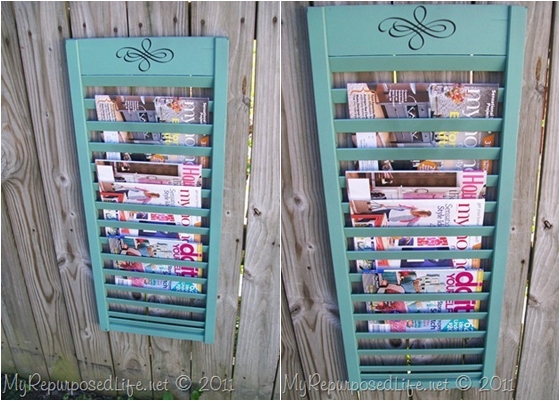 Because of their slats, shutters make for great magazine racks. Before you use shutters for organizing your magazines, though, you will want to remove a few of these wooden slats first. This is where a multi-use electric cutter will come in handy. After you make space for the magazine, you paint the shutter and then add other decorative elements.
---
5

Wall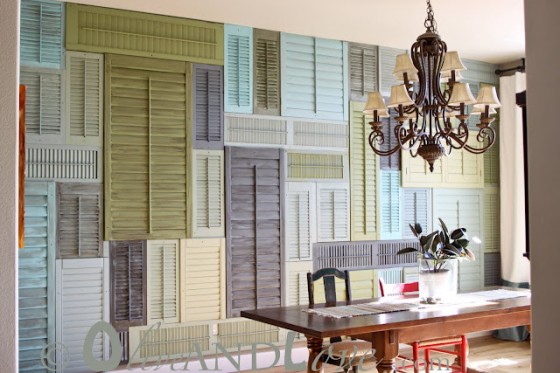 This has got to be my ultimate favorite among these** clever shutter upcycling ideas**. According to Laura, "It was quite the game of Tetris to get the wall covered." I can just imagine how fun and tricky putting up this wall must have been. I guess this is where a very supportive partner comes in handy.
---
6

Photo Display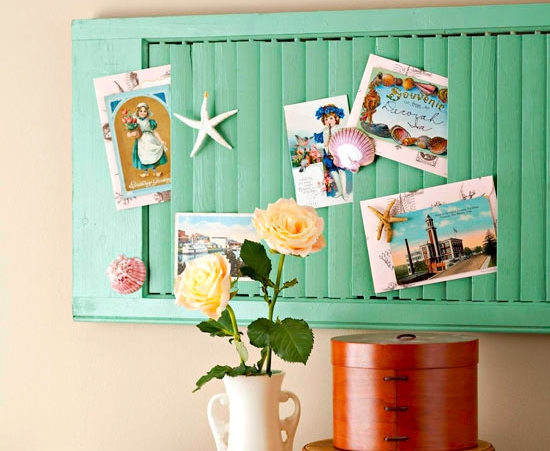 Hang a shutter horizontally right above your desk and insert photos and postcards from favorite cousins. Easy and functional. Before you hang the shutter, you can paint it any color you like or with chalkboard paint. You can also choose to add hooks to your shutter display.
---
7

Shelf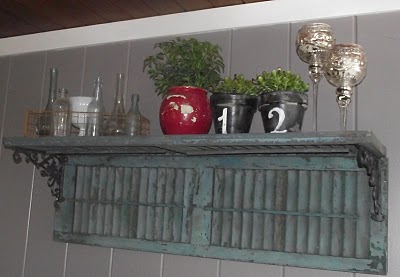 Another easy shutter repurpose project is to use them to make unique shelves. You can use shutters for making wall shelves (as shown above) or for making a bookcase. The possibilities are endless!
---
8

Bulletin Board Cover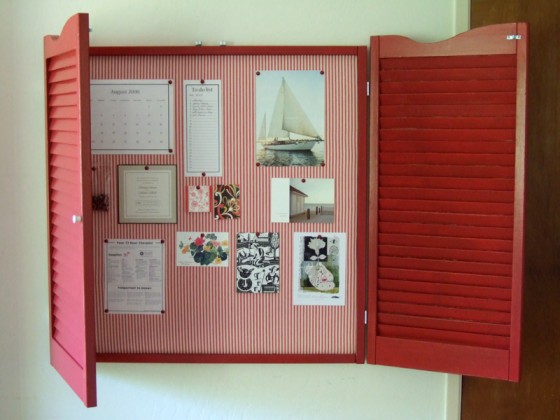 Bulletin boards can get messy. After you pin bills and to-do lists, your bulletin board will not look like it did the first time you installed it. The best and cheap solution to hide the mess is to cover the board with pretty shutters. Monica shows us how she made hers.
---
9

Side Table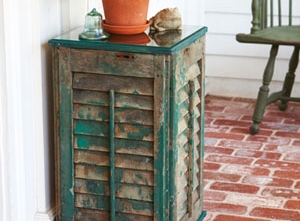 If you have at least four shutters of the same size, you can turn them into a unique side table. This project is as simple as placing the shutters upright, adding the base and top parts of the table, and adding glass on top.
Are you excited to get your craft on using these shutter upcycling ideas? I wish I can do the wall shutter repurpose project. Unfortunately, I live in a rental. Oh well; I guess I'll stick with the photo display idea.
---
Popular
Related
Recent