Ways to Upcycle Books is probably not everyone's cup of tea. Some of you crafty people may feel physical pain at the thought of tearing up a book but you have to realize that these methods for upcycling books is a great way to give these beautiful things new life. Look at it this way: these book repurpose ideas help you keep these books from being discarded, burned, and/or forgotten.
---
1

Organizer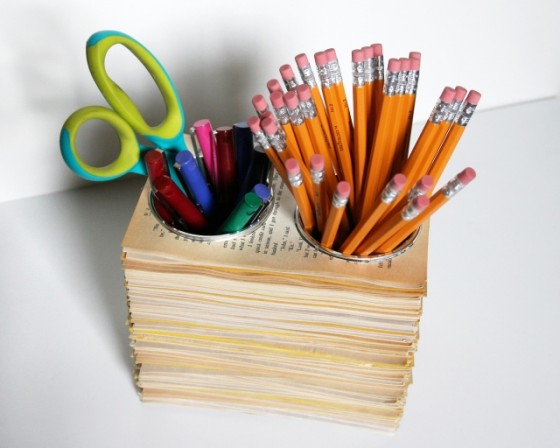 Take a stack of book pages, cut two circles, insert cardboard tubes, and use said tubes to organize your desk. If your book pages are still attached to the spine, you may choose not to use cardboard tubes. With a bit of gluing and redesigning, you will be able to create a desk organizer perfect for your needs.
---
2

Monogram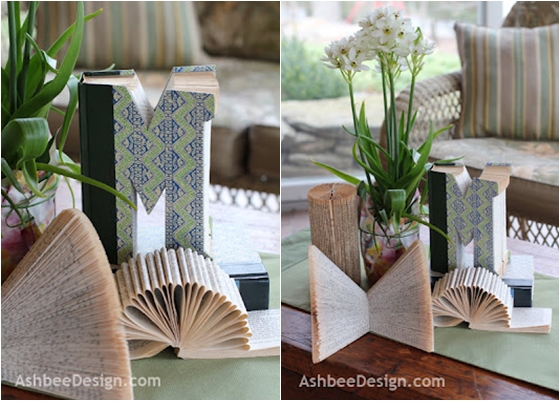 This is a great way to upcycle a book that has a pretty cover. Of course, I also love this because my name starts with M. If you want to make your own book monogram, check out the link to see what tools Marji Roy used.
---
3

Necklace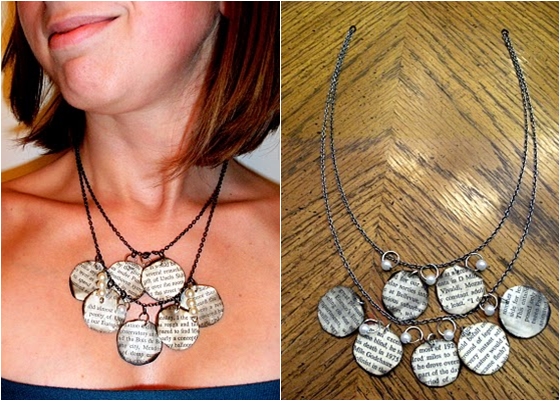 This is a book upcycling project that may not be too painful for those who can't bear the thought of destroying a book. What you need to make this pretty necklace is probably only one page.
---
4

Lamp Shade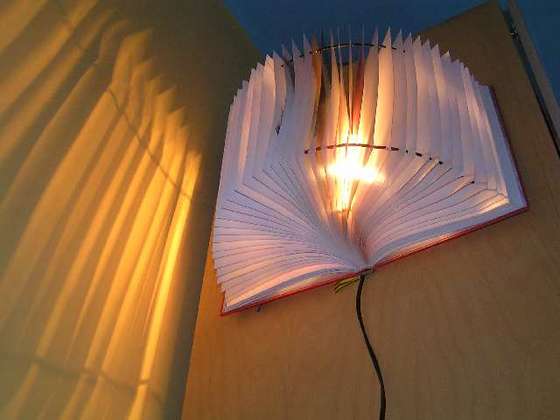 Now THIS is an interesting way to upcycle a book. I suggest that you read the tutorials (and the comments) thoroughly so that you can construct a safe version of this book lamp shade.
---
5

Vase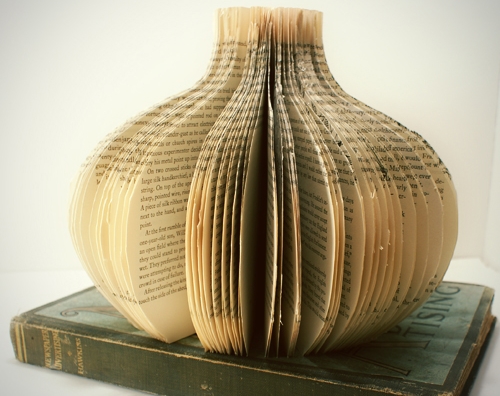 This is a great way to make art with old books. I think an old book with aged pages and interesting illustrations will look great if you transform it into this pretty vase.
---
6

Sewing Box

This is probably the first thing I will attempt from this list of** ways to upcycle books.** I already have the perfect sewing book for this project. I also have plenty of pretty paper to line the box. And now I am excited.

Tutorial (PDF Download)
---
7

Clock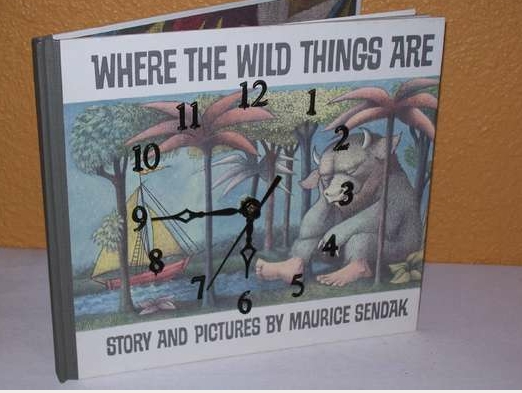 I have included this in our list of DIY clocks but I still had to make this book idea a part of this post. It's THAT cool. It doesn't hurt that this is an easy and cheap craft project, too.
---
8

Lamp Base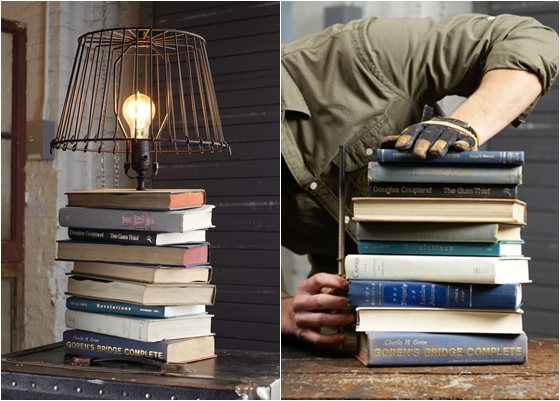 How gorgeous is this? Not only do the books that make up the base look perfect, the wire shade is beyond fantastic, too. I can imagine this lamp in a cozy library.
---
9

Wallet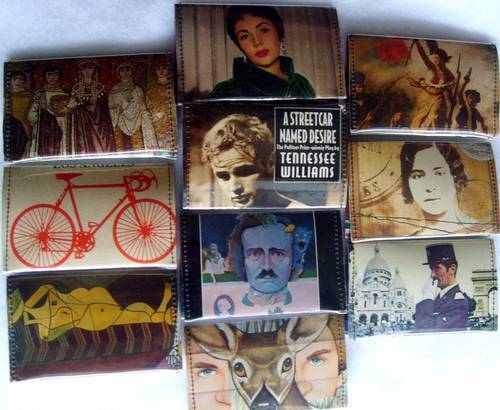 This is a nifty way to upcycle books, no doubt about it. This project is also perfect for those who don't want to destroy whole books. In fact, you can use discarded paperbacks for making your book wallets. Choose ones with interesting covers.
---
10

Frame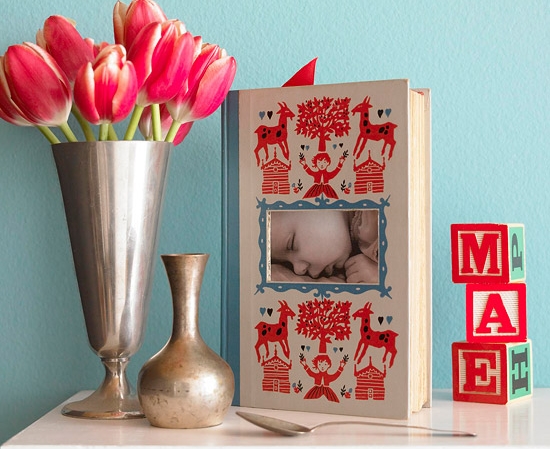 Another way to** repurpose a book** with a pretty cover is to transform it into a frame. Better Homes & Gardens suggests using a photo that relates to the book title. I think it's a brilliant idea.
---
11

Wall Art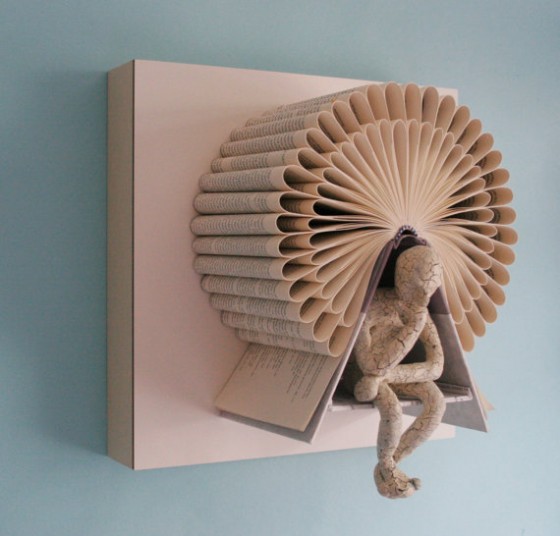 There are so many artsy things that you can do using old books. Artist Daniel Lai made the piece above. Isn't it lovely? Check out his work to find inspiration for making your own book wall art.
---
12

Storage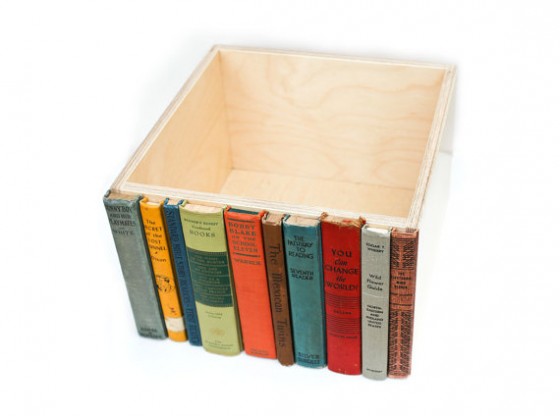 Take a plain wooden box and cover one side with spines of old books. Place your reworked box in your book shelf (beside real books) for added biblio-perfect effect.
Tutorial">http://www.etsy.com%2Flisting%2F64834633%2Fmodern-library-storage-bin-stylish&amp%3Butm_content=etsy_finds_031711&amp%3Butm_campaign=etsy_finds_031711">Tutorial
Hope you enjoyed this list of ways to upcycle books! I also hope that those who are hesitant to craft with books have found great reasons to tackle these great book repurpose projects. Enjoy!
Top Photo Credit: weheartit
More
Comments
Popular
Recent