Ways to Upcycle Globes are great projects for sprucing up your home. We have featured here map decor ideas and it was only a matter of time before I give you ways to upcycle globes. So here we are. Let me just tell you that I'm quite excited abut this. I might just run off to my fave thrift shops and hoard globes after I click publish. Hope you like these globe upcycling projects!
---
1

Giant Clock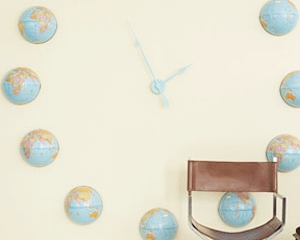 What a fun** way to upcycle globes**! Won't this be great for the library in your house? This is the only project here that will require you to buy more than one globe. I'm sure you can find a flea market somewhere that has a good collection of vintage globes. Just make sure that you find ones of uniform size.
---
2

Spring Globe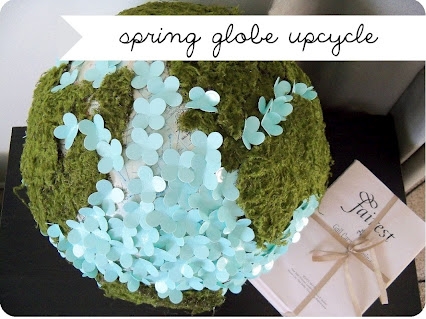 This is beautiful. And somehow poetic, yes? You can** upcycle a globe** in a way that shows how you see the world. In this case, it's a green world teeming with pretty flowers.
3

Photo World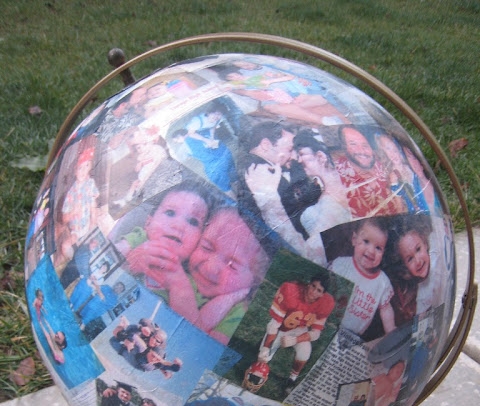 How about turning a globe into a rotating photo album of some sort? You can paste photos that make up your world. Get it? World? Anyway, this can be a great gift for a husband or grandparents.
---
4

Tacky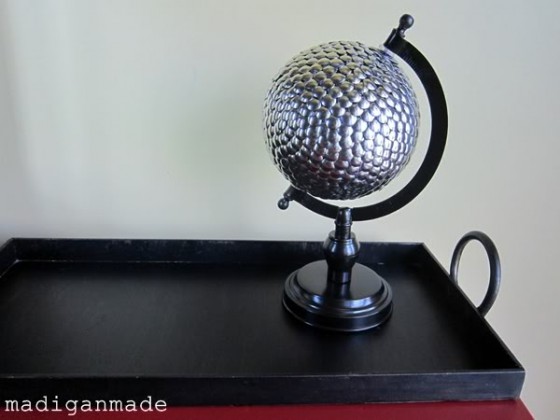 And by tacky, I mean "filled with thumbtacks." For those who want to** upcycle a globe** to make it fit a home with modern aesthetics, this is a great project to consider. And yes, it's VERY easy to do.
---
5

Chalkboard Globe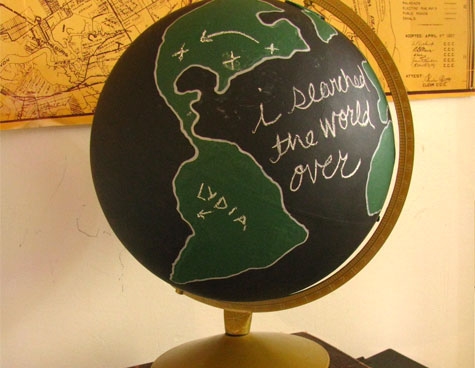 The standard globe look boring you? Don't worry, this** globe upcycling project** will help you give it a new look. When you're done painting, you can draw the major continents or leave the globe blank so that it can double as a notice board.
---
6

Globe Clock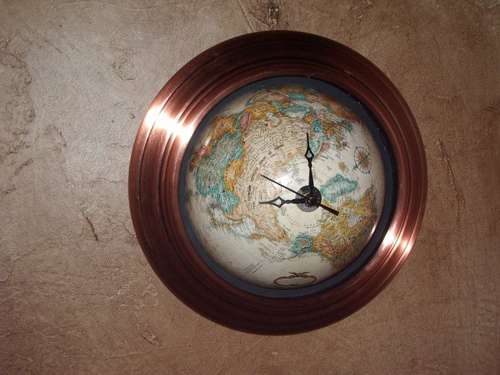 Unlike the first idea here, this one is for making a smaller wall clock. You will need only half a globe for this. Design variation: skip the frame part.
---
7

Disco Globe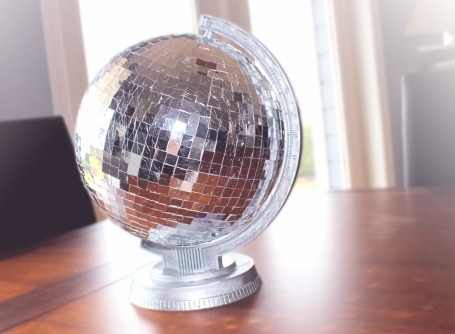 A house is not a home without a disco ball. You can quote me on that. To complete your living space, this disco globe idea is a great project. Don't worry, you don't need glass to make this sparkly home decor. You will need only shiny paper cut in squares. Clever, right?
---
8

Travel Fund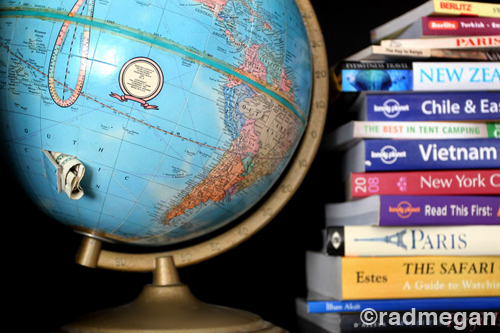 A globe used as a piggy bank? Brilliant. And if you happen to be saving for a trip, this globe upcycling idea is beyond perfect.
---
9

Lamp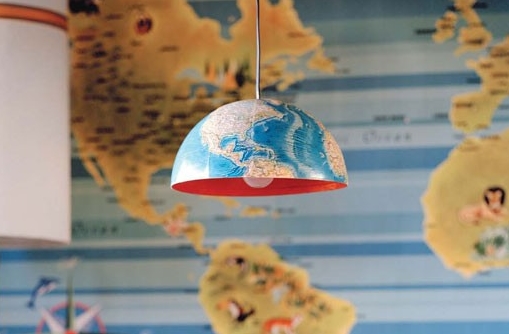 We can't make a list of ways to upcycle globes without mentioning that they can be turned into pretty light fixtures. The link below shows you how to make an overhead lamp using half a globe. With a few modifications, you can also use a globe to make a sconce, a table lamp, or even a chandelier.
---
10

Bowl
Of course globes can be turned into bowls. The shape pretty much dictates this DIY idea. For keeping your bowl upright, you can glue it to a candle stand. You can also glue 4 beads that will act as legs.
I had fun gathering these** clever ways to upcycle globes**. If you have more creative ideas about globe upcycling craft projects, we're all ears. Please share them via comments below!
---
Comments
Popular
Related
Recent