DIY Kites are great spring and summer projects. If you're looking for a fun and easy way to spend time with your family during a windy day, these DIY kites got you covered. Bring one or two to a family picnic. Make one for a lazy afternoon with your kids, their cousins, and the neighbors a few doors down. For sure, these DIY kites will help you create special memories with the whole family.
---
1

Diamond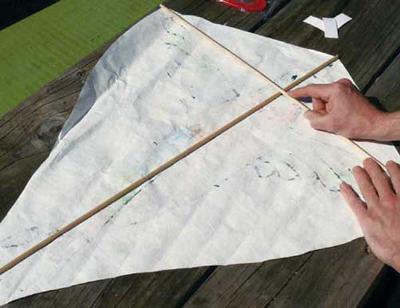 I used to make diamond kites with my sister and cousins every summer until right before I entered high school. Those were fun times. The great thing about these** DIY diamond kites** is that they are very easy to construct. I bet you can even make one using found or junk materials; I know we used to make our own using plastic bags.
---
2

Quilt-like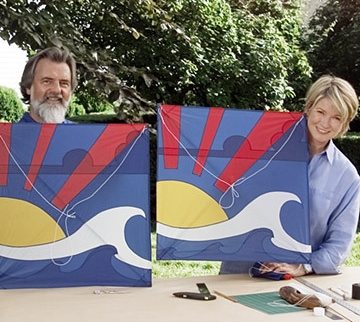 This particular DIY kite tutorial is brought to us by Martha and an award-winning kite-maker. The steps sound a bit difficult but if you know your way around making appliques or quilts, you won't have any problems.
---
3

Tetrahedral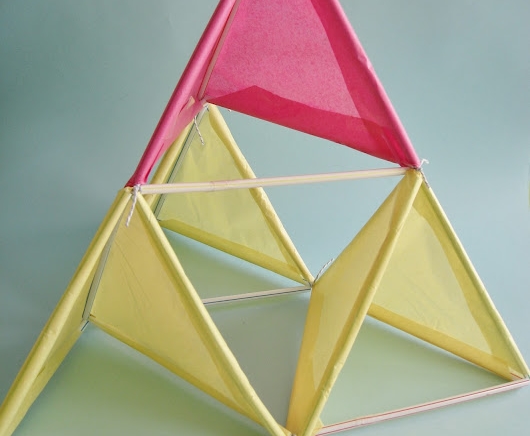 Using tissue paper, straws, string, and scotch tape, you will be able to make this amazing and fun kite. Make sure that you use very colorful tissue paper so that your kite will look magnificent up in the skies.
---
4

Fun Shapes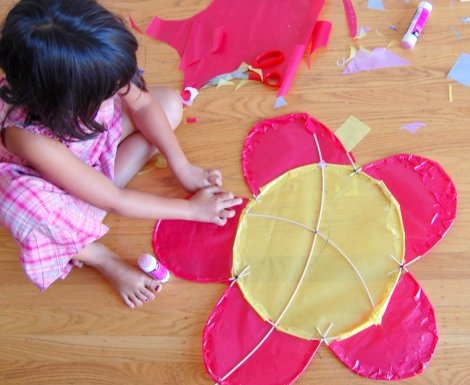 If you wish to have the kids join you in making DIY kites, this particular tutorial will help you out. This is great because they can decide what shape their kite will take. Using basket-weaving reed and colorful wax paper, you and your kids can make a flower or butterfly kite.
---
5

Patchwork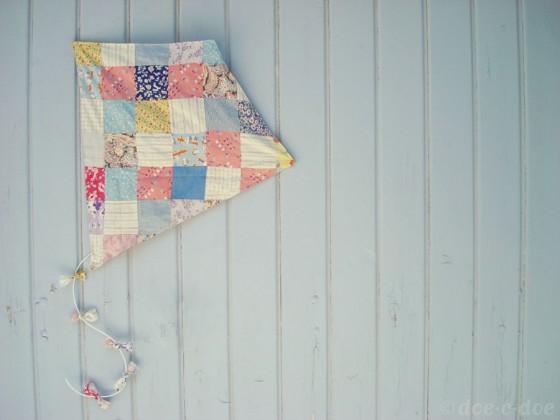 This is a great project in case you got yourself a store-bought kite. If the design of the kite is not up to your standards, you can make a patchwork body for it. Check out how Gina gave her kite a makeover.
---
6

Box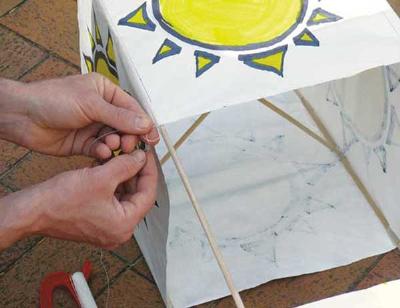 These are very popular kite styles and are quite easy to make. The best and most fun step of this project is making the design for the body of the kite. This sun design is cute but you can go crazy and creative with yours.
---
7

Paper Bags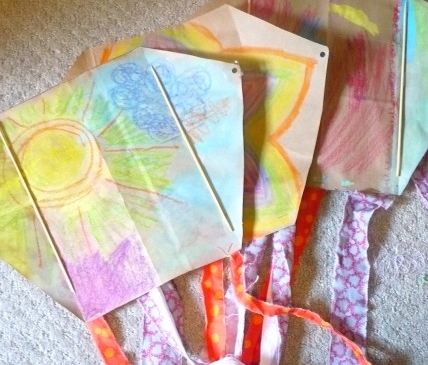 There are many things to love about this DIY kite idea. Firstly, you will use paper that you would otherwise throw out. Secondly, the kids can help with the design. And third, you can construct the kite in less than half an hour.
---
8

Folded Paper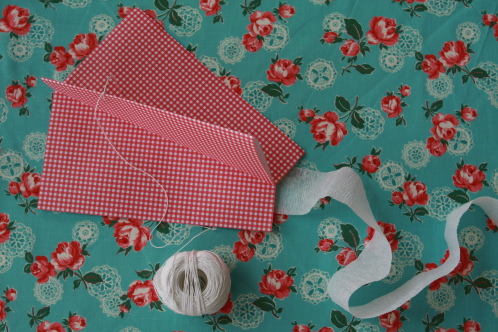 According to Calli, this is "a tutorial for how to make the most simple of kites. One that is perfect for the kids because it flies best when running with it." Check out the link to know exactly how simple this kite is.
---
9

Curved Paper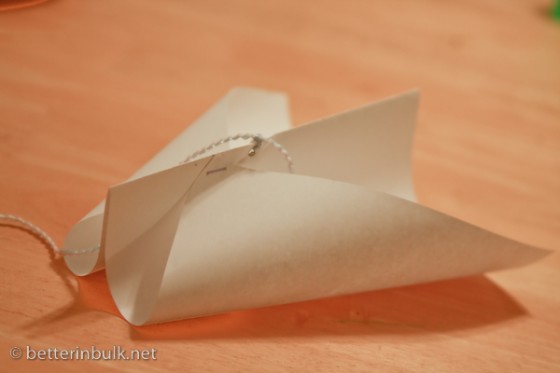 If the** DIY kite** above is easy to make, this one is much easier. It involves only 6 basic steps but it will result in lots of memorable afternoons with your little ones.
Making this list of DIY kites sure brought back a lot of fun memories. For those wondering how to spend better time with the family, I hope that you give these DIY kites a go. Even if you don't have kids, I bet making one of these kites to take to a picnic date will be fun, too. Happy crafting and flying!
More
Popular
Recent