Whether your part of the world is currently sunny or you are in the middle of monsoon season, these c**ute Umbrella DIYs** are sure to delight you. We have here DIY umbrellas perfect for braving the rain or for a smoother walk under the sun. Of course, we also have a couple of umbrella tutorials worthy of a Marry Poppins costume.
---
1

Drops of Sunshine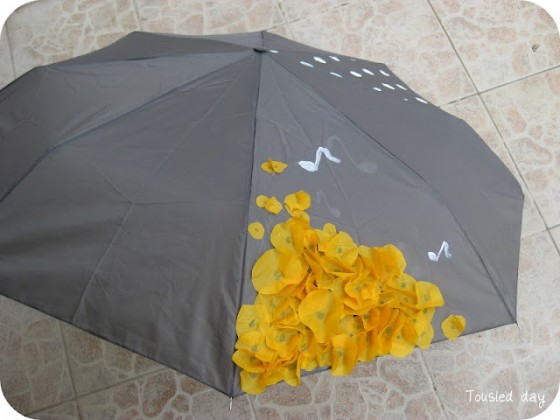 Don't the yellow details look like drops of sunshine? The great thing about this umbrella DIY is that it is extremely easy (and fun!) to do. In fact, you simply hot glue the yellow circles to the umbrella and you're pretty much done. Design variation: use on-trend colors, such as mint and neon.
2

Stripey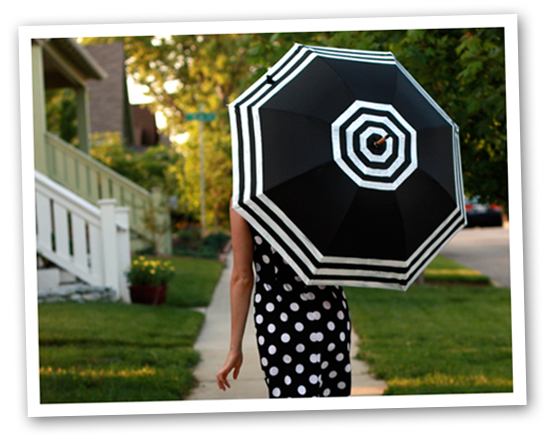 This umbrella tutorial is brought to us by Jessica of What I Wore. She was inspired by a Shop Ruche lookbook and set out to make her own vintage-perfect striped umbrella. I think it's lovely.
---
3

Rosy Rain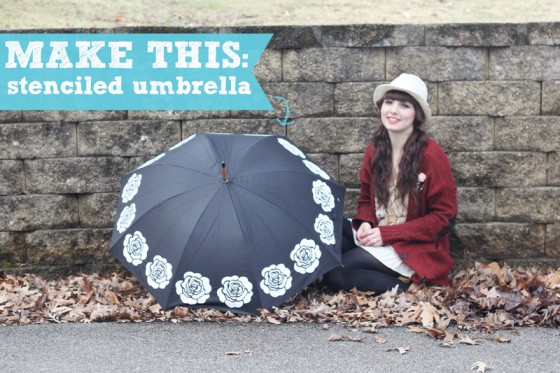 Here we have an** umbrella makeover** using stencil. This method is fantastic because it can open up a whole new world of** umbrella DIYs**. Instead of using a rose stencil, you can choose other designs. How about a teal umbrella stenciled with yellow bunnies? Or a white one with black cat stencils?
---
4

Spoonful of Sugar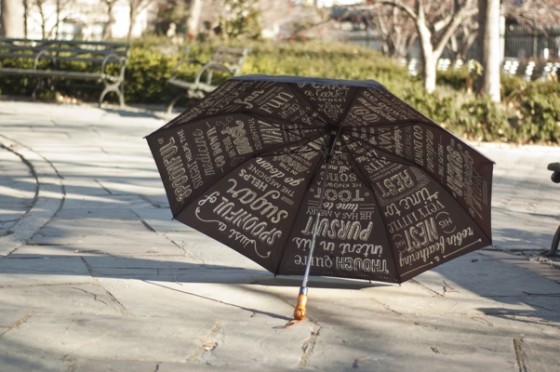 You have to check out the story behind this umbrella makeover. Because honestly, it will make you smile from ear to ear.
---
5

Ruffled Season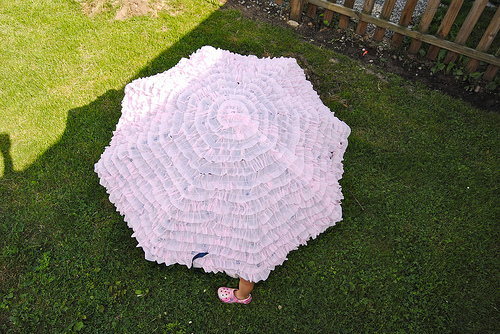 This craft project will cost you only $3 or less; a dollar each for the umbrella and plastic tablecloth and another dollar for the double-sided tape. The tablecloth is what you will use to make the fun ruffled details.
---
6

Floral Laminates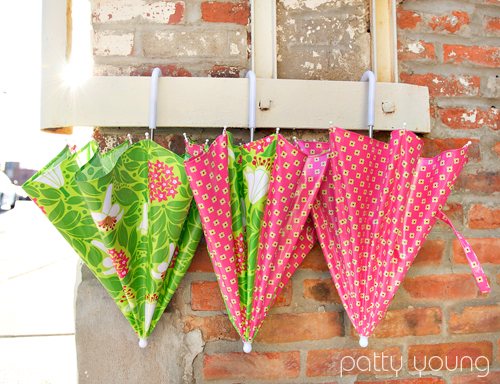 For this particular DIY umbrella project, you will need laminated fabric. This is a must, of course, if you plan to use your umbrellas under the rain. Check out the link below to see the complete instructions for making these adorable umbrellas.
---
7

It's Raining Cats and Dogs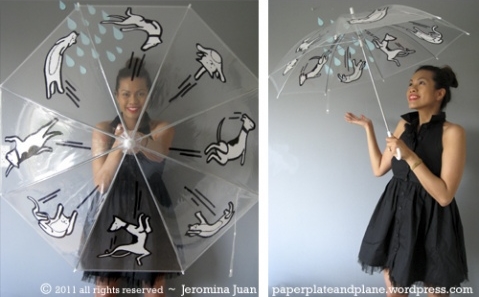 How fun! The cat and dog prints look like they're having a blast. To make something similar, you will need a clear umbrella, permanent markers, and cat and dog templates. You can get the latter from the web or you can freehand the illustrations.
---
8

Ruffled Edges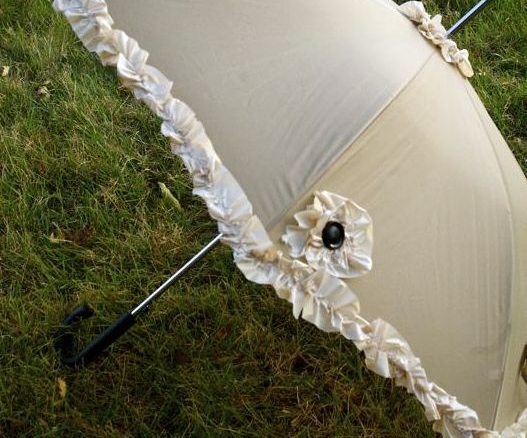 My store-bought umbrella has a design similar to this. When my cats destroy said umbrella, I shall have to try this DIY. I think my version will be in sea glass colors.
---
9

Lacy for Mary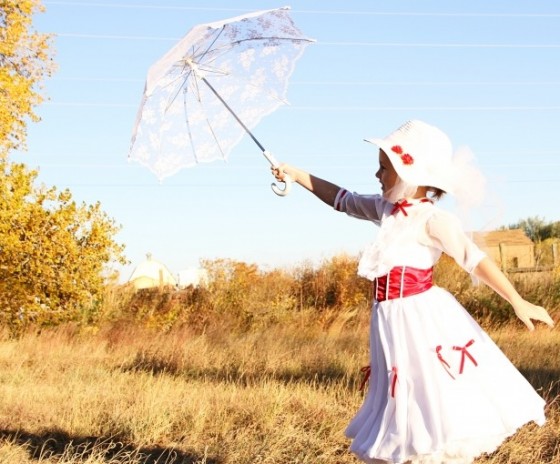 This umbrella DIY tutorial is part of a Mary Poppins costume for a little girl. The tutorial is brought to us by the creative genius behind Make It and Love It. Isn't it beautiful? Looks like the little lady had lots of fun in her costume, too.
Hope you enjoyed this roundup of umbrella DIYs! Next time the rain puts a damper on your plans, take out your DIY umbrella and continue with your day. Who knows, the elements might just be impressed with your** umbrella makeover** and reward you with a perfect morning or afternoon.
---
Popular
Related
Recent