DIY Mirrors are fantastic home decor projects. Since there are many amazingly crafty people online, it is safe to say that there are also many DIY mirror ideas out there. I have broken down these craft projects into two lists for you. Today, I give you DIY tutorials for non-round mirrors. Hope you like them!
---
1

Ruled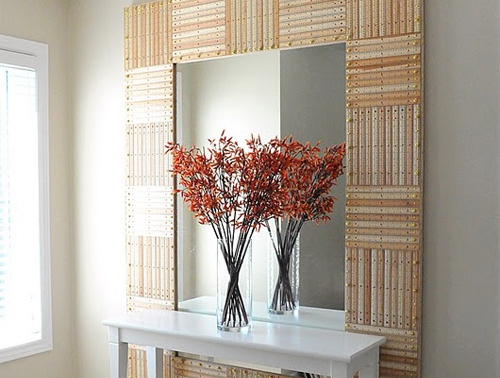 I love this! The frame of this huge mirror is comprised of wooden rulers. Nifty, huh? This is fantastic if you happen to know where you can find a good number of rulers.
---
2

Mini Mirrors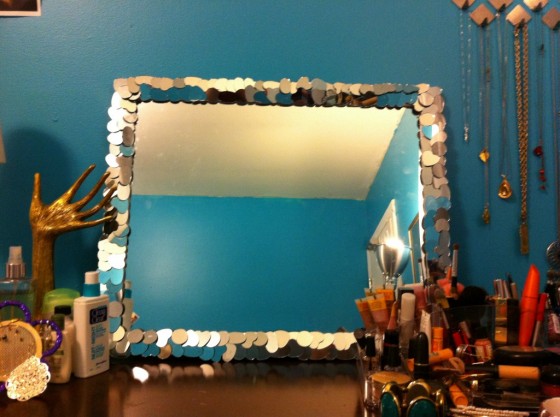 For this particular craft project, you will use mini mirrors to frame a big mirror. If you want something with a mosaic-like effect without using tiles or glass, this will be a perfect project. By the way, you can get mini mirrors from craft stores.
---
3

Marble Tiles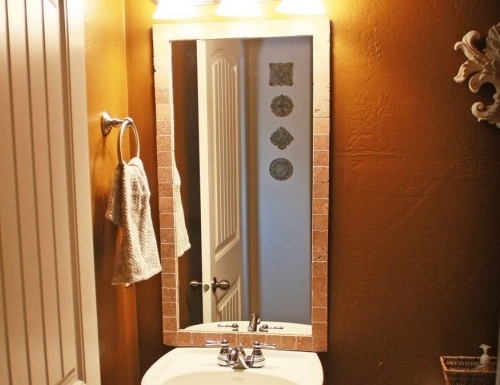 One way to give a mirror a rustic makeover is to use marble tiles as frame. For this project, you simply glue the tiles directly to the edges. This is one DIY that is very easy and can be accomplished in about half an hour.
---
4

Acid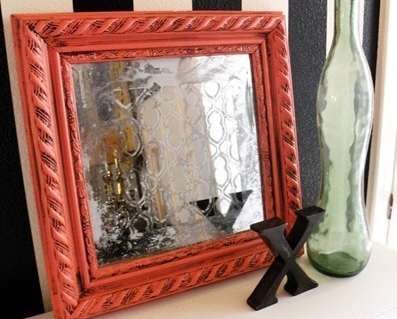 This particular DIY mirror idea is not for making a new frame. The tutorial after the link will show you how to give a store-bought mirror that acid-like or antique effect. This is all sorts of fantastic; I cannot wait to try it.
---
5

Anthro-Inspired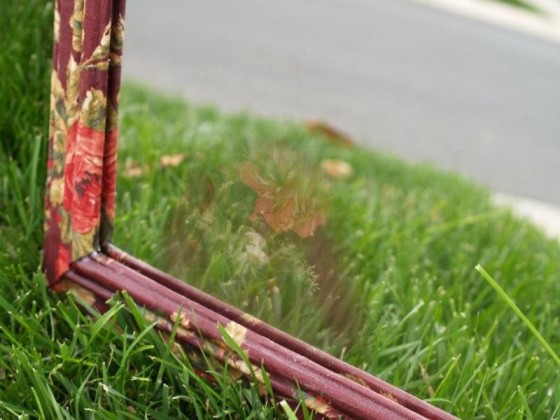 Here is another DIY mirror idea for those who want something antique-like. Basically, to get this beautiful floral frame, you Mod Podge fabric to the frame of any mirror you already own. You also scrub off some areas of the back and use the same fabric as backing.
---
6

Mosaic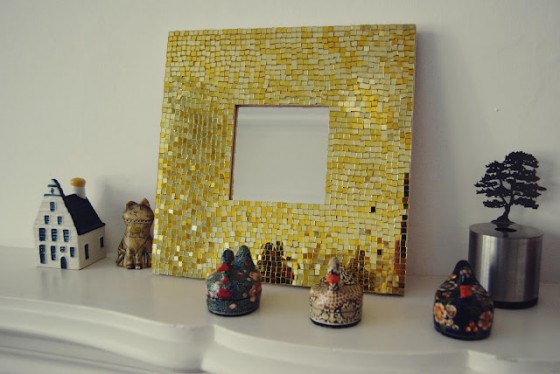 How pretty is this? To make this DIY mirror, you will need a mirror with a wide frame, mirror mosaics, masking tape, and paint. If you have time to burn, this is a great project. Why? Because you will need to stick the mirror mosaic pieces one by one.
---
7

Fractal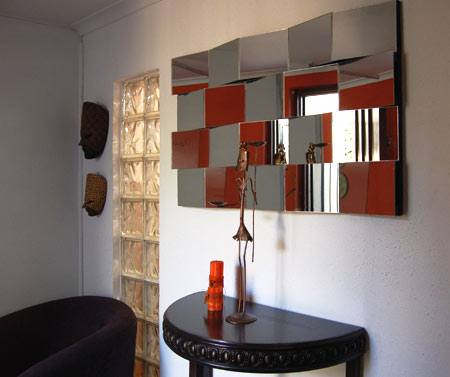 You have probably seen mirrors like this in stores. They will cost you an arm and a leg so forget about purchasing one. Why buy when you can DIY? With the help of rectangular mirrors, a base board, and other materials that you can find in your hardware store, you can make your very own fractal mirror.
---
8

Etched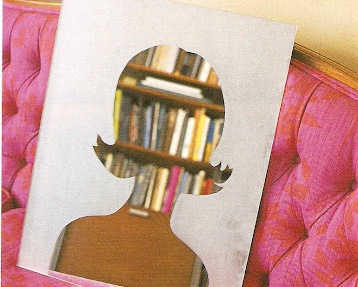 This DIY mirror idea offers you so many possibilities. Aside from a silhouette, you can use patterns or basic shapes. How about something in chevron? Or flowers? Or your initials?
---
9

Glass Tiles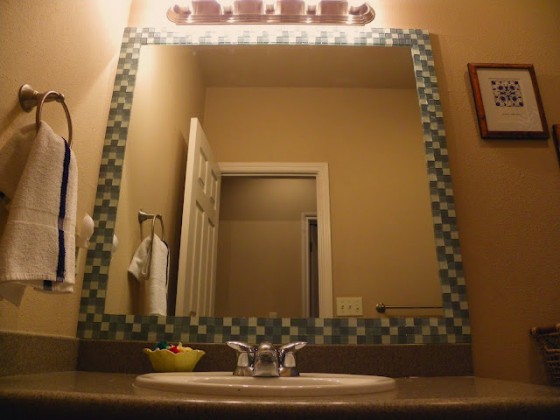 The steps for making this** DIY mirror **are basically similar to the ones for the marble tiles. I thought I'd include this here, though, so that you'll have a wider selection as far as your mirror's "new" frame is concerned.
So there you have some fantastic DIY mirror ideas. I shall be back with even more** mirror crafts** but my next post will focus on round mirrors. Happy crafting!
Top Photo Credit: weheartit
More
Comments
Popular
Recent