DIY Umbrella Stands are wonderful home organization projects. The DIY umbrella holders we have gathered here will appeal to many types of domestic divas with different tastes. Some are the fun and colorful variety while others are on the minimalist and elegant side. Let's check out these DIY umbrella stands, shall we?
---
1

Galvanized Bucket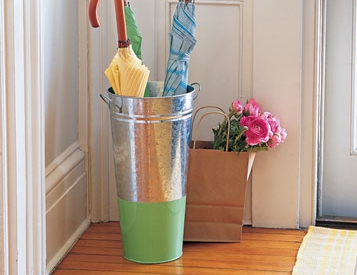 Buy one of those tall galvanized buckets sold in garden centers and then paint the bottom with an oil-based enamel paint. Congratulations, you just made one simple and on-trend DIY umbrella stand. Painting the bottom is important. As Martha notes: "...the paint will help disguise any rust caused by dripping umbrellas."
---
2

Trashcan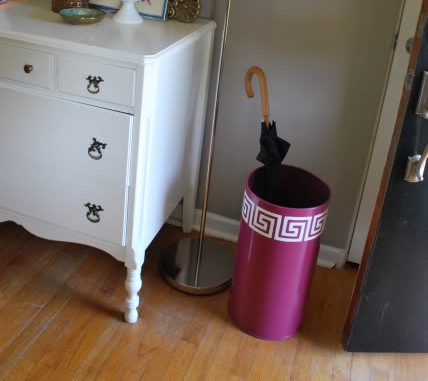 Of course trashcans can be used as umbrella stands, too. I bet some of you have used bins as storage containers at some point or another. To make this idea yours and with an added touch of DIY, you can paint and stencil patterns like Joi did with a Los Angeles Rams trashcan she found.
Trendinig Stories
More Stories ...
3

Stove Pipe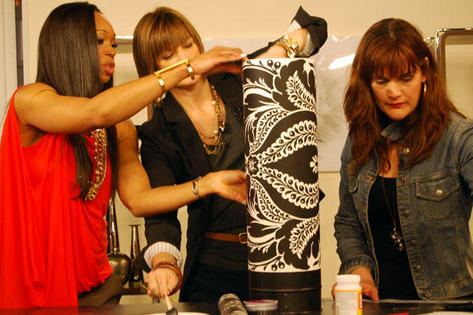 Stove pipe! Of course! You can choose the 18-inch or 24-inch variety. To transform this kitchen item into something that will help organize your entry way, you can cover it with wallpaper. The ladies here are using this classy black and white wallpaper. I think it looks lovely but you can also go for something colorful and loud.
---
4

Monogram Makeover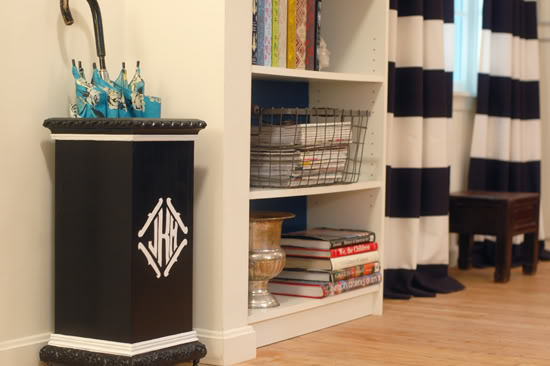 This idea is perfect for giving an old umbrella stand a much-needed makeover. What Jenny did was make a monogram design using Photoshop and then stenciled the design on an old umbrella stand. She also painted it chic black. Lovely, right?
---
5

Mail Box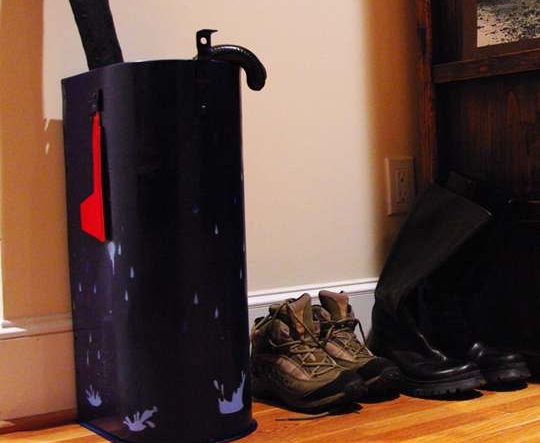 Here is one nifty idea for making a DIY umbrella stand. Take an old mail box, prop it vertically, and add umbrellas. Easy-peasy! If you use a beat up mail box, you will want to sand and repaint it first. You also have a choice to add other decorative elements to the exterior of your mail box umbrella holder.
---
6

Trashcan II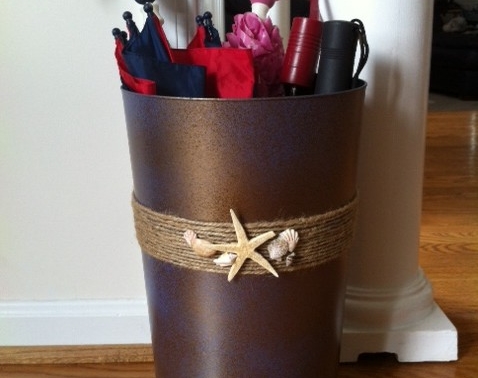 Here is another DIY umbrella holder that you can make using a trashcan. Instead of a paint and stencil maneuver, you can embellish the umbrella stand you make. This coastal cutie offers you plenty of inspiration; you can embellish an umbrella stand using items you already have in your home.
---
7

Sonotube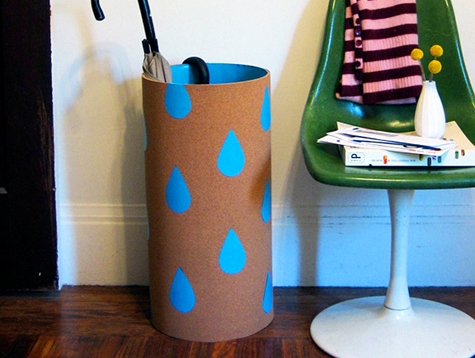 Sonotubes are cardboard tubes used for pouring concrete. You can buy them from most hardware stores. To transform a sonotube into a fun DIY umbrella stand, you will wrap it with a cork sheet, and then stick raindrop-shaped contact paper all over. Fun, yes?
---
8

Pipes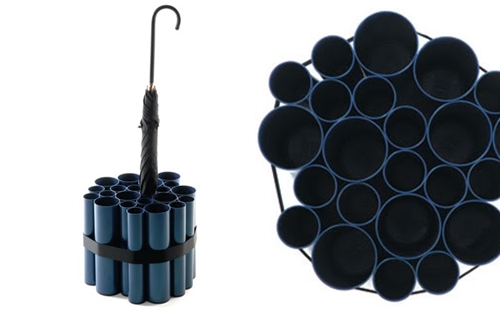 The item in the picture is for sale but it looks DIYable, doesn't it? The product above is made of aluminum tubes but I reckon that you can make your version using PVC pipes. Spray paint in any color you like, add a base, and then group together using grosgrain ribbon or rope.
Got other DIY umbrella stand ideas? I bet you know of more creative ways to DIY umbrella holders. Share them with us!
---
Popular
Related
Recent