DIY Wind Chimes are fantastic summer craft projects. We have here 10** DIY wind chime ideas** that will surely get your creative juices flowing. They range from industrial to girly-pretty. The best part: these DIY wind chimes are simple craft projects. In fact, you can make most of these using materials that you already have in your home.
---
1

Shell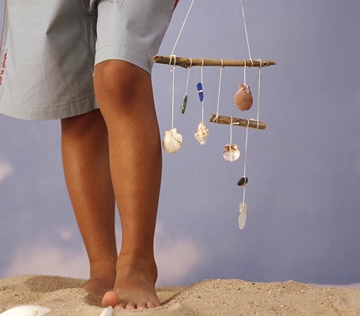 Since we're talking about summer crafts, using shells to make DIY wind chimes is only reasonable. I like this idea because picking the materials is part of the whole project. You also get to do very creative things as far as the assembly is concerned. You can use driftwood, sea glass, and other beach-y things to add to your shell wind chimes.
---
2

Wacky Cans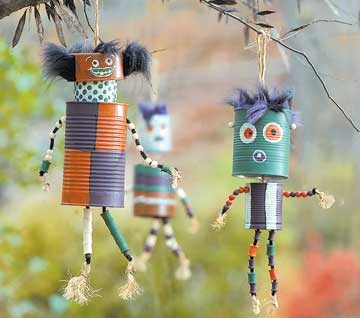 How cute! This is a Halloween tutorial but you can hang these adorable wind chimes all year long. To avoid the general Halloween vibe, you can turn these creatures into robots. One way to do this is to tone it down when it comes to the paint.
---
3

Skeleton Keys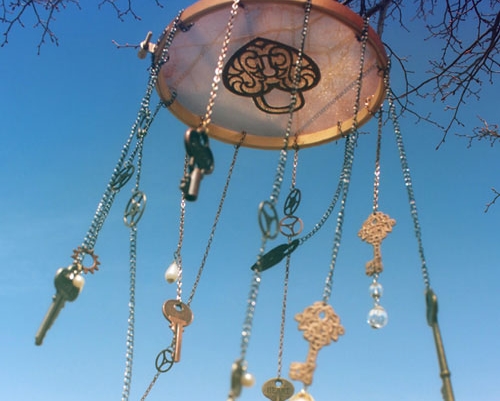 This is my favorite from this list of DIY wind chimes. In case you've forgotten, I love crafting with skeleton keys. If you want to make wind chimes similar to this Steampunk beauty, you will need an embroidery hoop, lots of keys, gears, and other jangely doodads, and sheer fabric.
---
4

Heating Pipe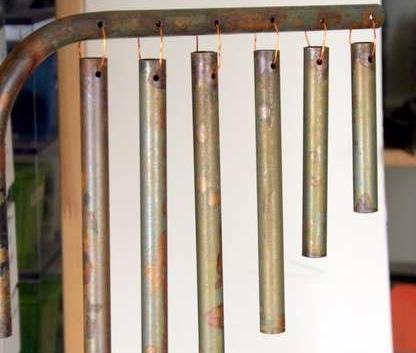 My very first DIY wind chimes looked similar to this. I didn't use a heating pipe, though, and mine wasn't as minimalist chic as this.
---
5

Splattered Cans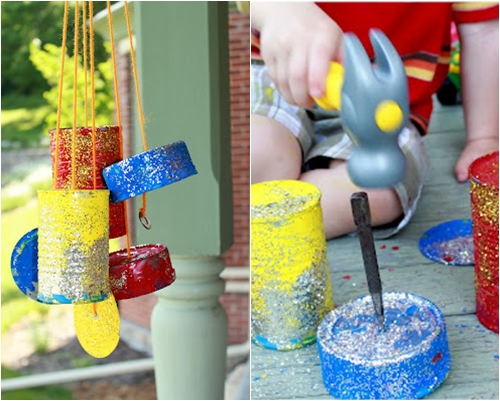 I love the colors! The great thing about this DIY wind chime project is that your kid can help you make it. The little one can paint and give the cans the fun splattered look while you do the general assembly and hanging.
---
6

Flower Pots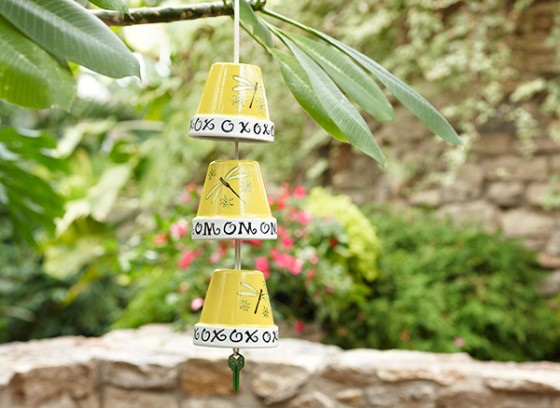 These are cute, too. You simply thread the pots using a clothesline and then hang a key in the middle of the bottom pot. The key and the pot will give off nice clunking sounds when the wind brushes against your DIY project.
7

Capiz + Flower Pot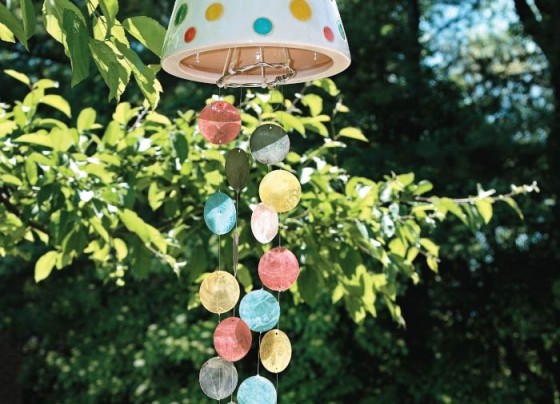 The top part of these DIY wind chimes is also a flower pot. You turn it upside down, make a wire hoop for the chimes, and then attach capiz shells. I am loving the polka dots effect of this pretty garden accessory. Lovely, right?
---
8

Pencil Rules

Now THIS is clever. I, for one, love the sounds that pencils make when I roll them against each other (we have LOTS of pencils). This is an Etsy item but it looks quite DIY-able, doesn't it?
---
9

Teapot + Keys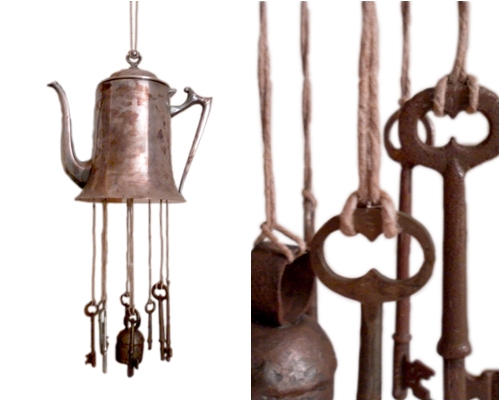 Here is another DIY wind chime idea that is in the vein of Steampunk home decor. To make these adorable wind chimes, you will need a metal teapot, lots of keys and other metal jangly things, and hemp for hanging said things to the teapot.
---
10

Earrings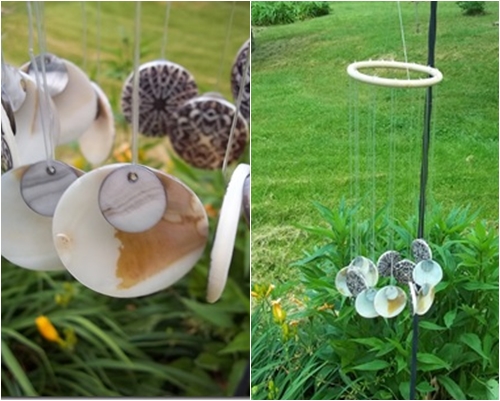 Earrings, you say? Yes, earrings. If you have shell earrings that are rather large and heavy for everyday use, you might want to use them to make pretty wind chimes. Check out how Ellen made hers.
I love the teapot, skeleton keys, and dotty DIY wind chimes. How about you? Which of these** DIY wind chimes** caught your fancy?
---
Comments
Popular
Related
Recent