We continue our summer craft adventures with 10 DIY Sea Glass Crafts. Yesterday, I posted a list on dirftwood DIY tutorials. Today, we will work with materials that you can also find while beachcombing: sea glass! The following DIY sea glass craft projects are fun and easy to do. You can even do them by combining driftwood with the beautiful sea pebbles, too.
---
1

Nautical Wall Art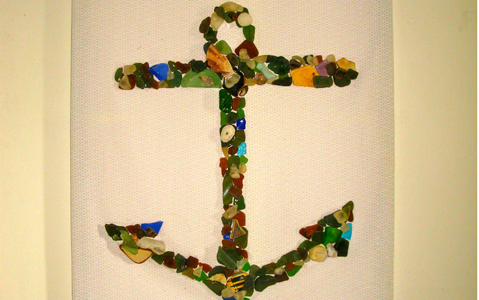 Take your sea glass pieces and glue them to a piece of fabric with wooden frame. You can go for something nautical-inspired or create any shape you want. You can even simply arrange the sea glass in rows and by color. The possibilities are endless!
---
2

Wreath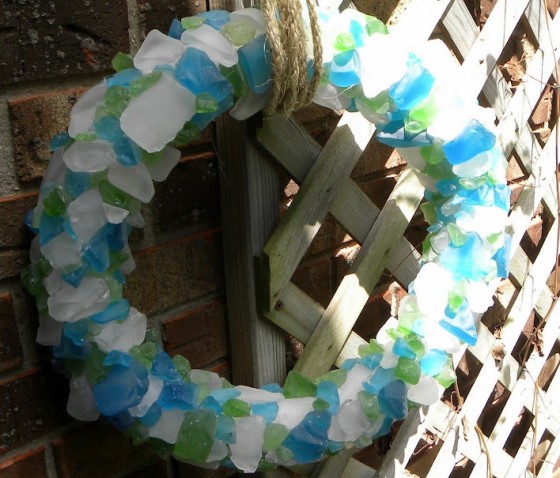 You will need wreath form, sea glass, and hot glue to make this** fun DIY sea glass project**. The steps are pretty basic: cover the wreath form with sea glass using hot glue and then hang using rope. That's it. Add shell embellishments if you like.
3

Mosaic Tray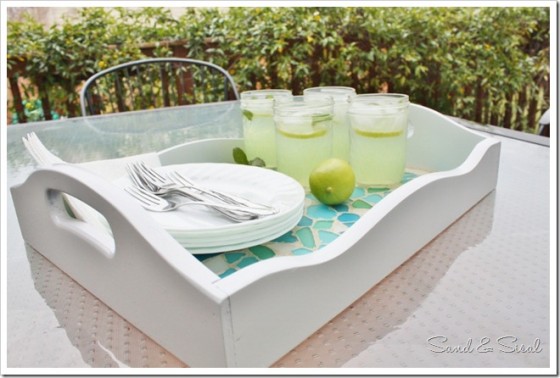 This is one of my favorites from this list of DIY sea glass tutorials. Why? Because the colors of the sea glass and the white tray resulted to something classy and whimsical. Also because I've always wanted to do mosaic crafts and Kim's instructions are awesome.
---
4

Candle Holders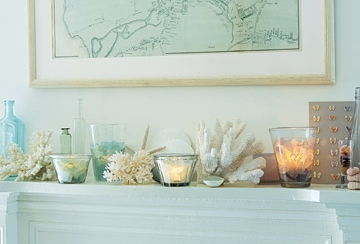 From Martha Stewart: These votives can be created by placing a candle inside a glass holder, setting that in a larger glass vessel, and filling the space between with shards. Easy, right?
---
5

Window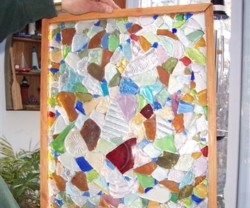 If you are able to find lots of flat sea glass pieces, this window treatment idea is for you. You will need to check out the link below to see what kind of materials to use for this particular DIY sea glass craft project.
---
6

Headband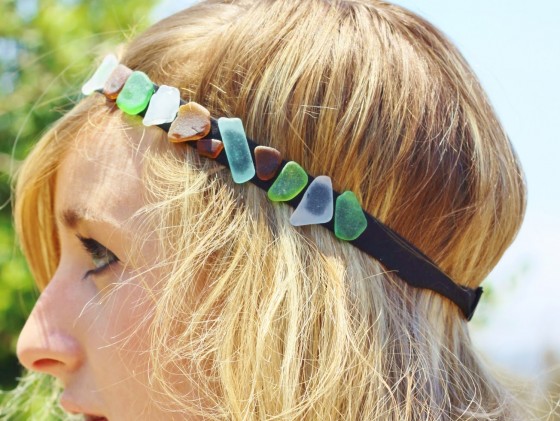 Here is a stylish way to show off your sea glass collection. To make this headband, you will need ribbon, sea glass, super glue, and an elastic hair tie. You simply glue the sea glass to the ribbon, fold the ends of the ribbon with the elastic hair tie connecting both ends, and you're done.
---
7

Pendant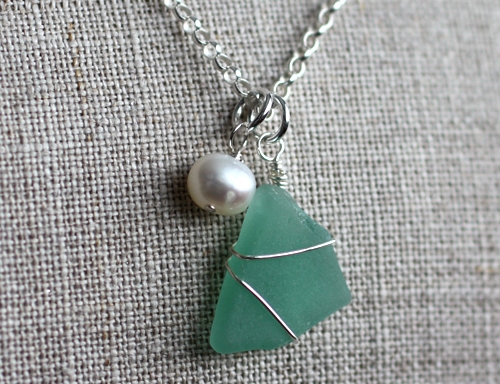 Here is another DIY sea glass craft project that you can do to complete your summer outfits. There are many ways to make sea glass pendants; the following tutorial is one of the easiest of these methods.
---
8

Mobile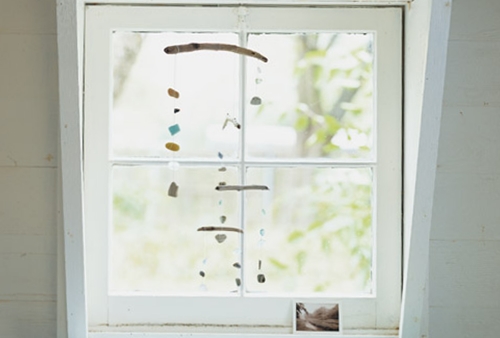 A mobile is pretty much one of the easiest and most beautiful ways that you can craft using sea glass. Martha Stewart has a video tutorial for making these pretty beach-inspired mobiles.
---
9

Garden Accessories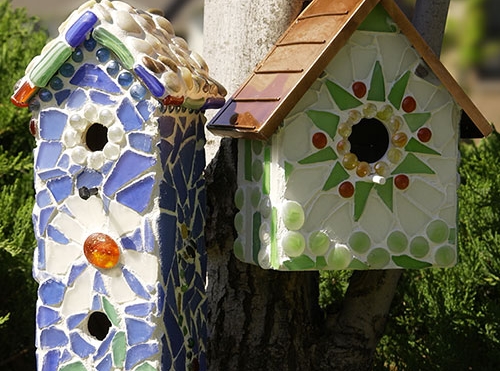 Here we have garden accessories that you can make using sea glass, some colorful gems, adhesive caulk, and ceramic tile grout. Check out the link to see how you can best give some pots and an old birdhouse a makeover.
---
10

Mirror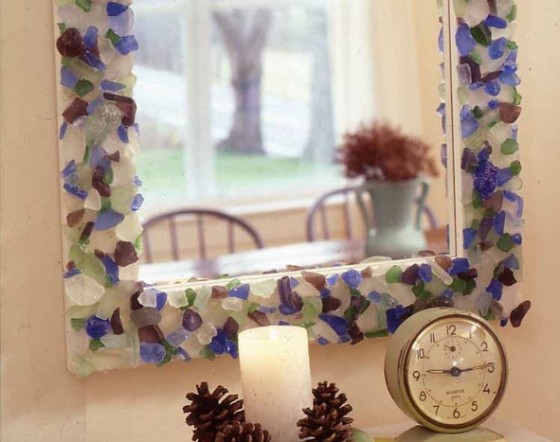 This is another recommended DIY sea glass craft if you were able to collect lots of sea glass from your vacation. The tutorial below shows you a basic "glue and let dry" method. But you can also make a sea glass mirror by doing the mosaic method mentioned on previous tutorials.
So there you have** sweet DIY sea glass craft projects**. Hope you like them! For those who don't have sea glass on hand, you can buy them from craft stores. This is a more preferable method if you want to use almost-uniform pieces for your DIY sea glass craft project.
---
Popular
Related
Recent