The DIY Nautical Style Pieces we have here are fun, flirty, and oh-so-summer-perfect. I am telling you, one or two of these nautical style pieces to DIY will certainly complete your summer wardrobe. From jewelry to nautical style pieces that you can sew and wear, this list is sure to make your crafty self smile.
---
1

Anthro-inspired Nautical Necklace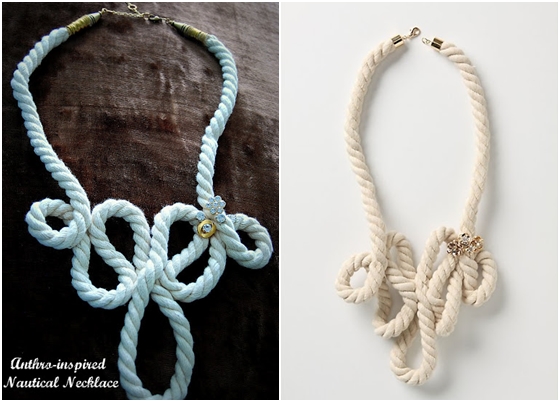 Oh, Anthropologie. The store with so many things you can copy. One of these days, I will make a list of Anthropoligie DIYs. For now, though, I give you this lovely rope-like coil necklace. I say rope-like because you will use cotton upholstery cord to make this nautical necklace.
---
2

Shirt Refashion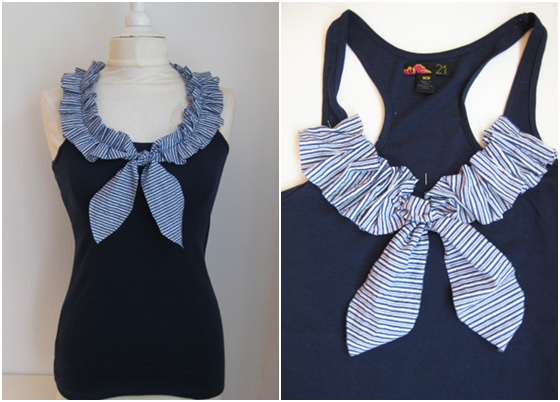 Doesn't this top make you wanna say, "Ahoy! Sailor!"? Fun fact: this** nautical DIY tutorial** is also inspired by an Anthropologie piece! For a bit of design variation, I suggest using fabric with wider blue and white stripes.
3

Ruffled Necklace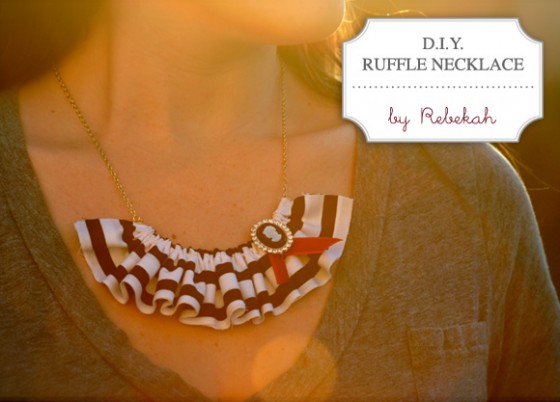 From the blog: These fun ruffle necklaces are a super great way to use up any vintage or extra fabric you have on hand as well as any old jewelry or buttons from your stash. My kind of DIY tutorial!
---
4

Nautical Dress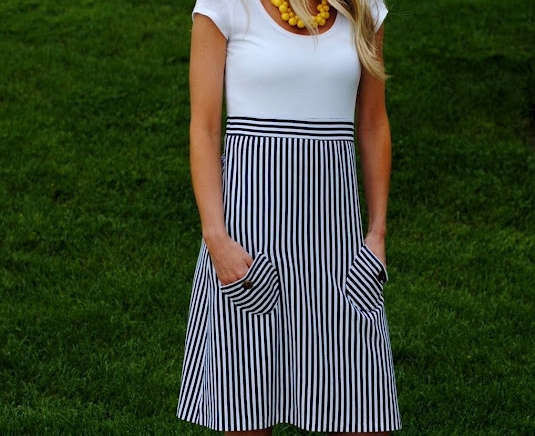 This dress tutorial is brought to us by the talented Leanne. I have linked to her skirt tutorials several times here. For this particular DIY, she gives us an easy way to create a nautical dress. The dress looks quite comfortable, doesn't it? I personally cannot wait to make my version. Perhaps I'll make mine with a tank top.
---
5

Valve Necklace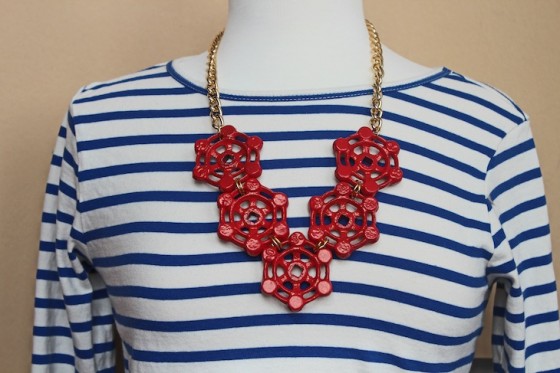 How creative! This is a wonderful DIY nautical piece for those who love statement necklaces. These red steering-wheel-like things are valve handles. You can get them from hardwares and they come in several colors. Methinks that this necklace will look great with blue valves, too.
---
6

Knot-Tee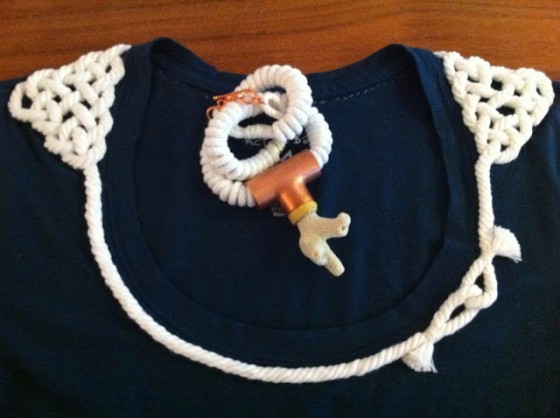 I think this is my favorite from this list of nautical style DIYs. You will like this if you like those tops with shoulder lace details. Instead of lace, though, you will be using sailor's knots to decorate the shoulders of a top. Pretty!
---
7

Button Earrings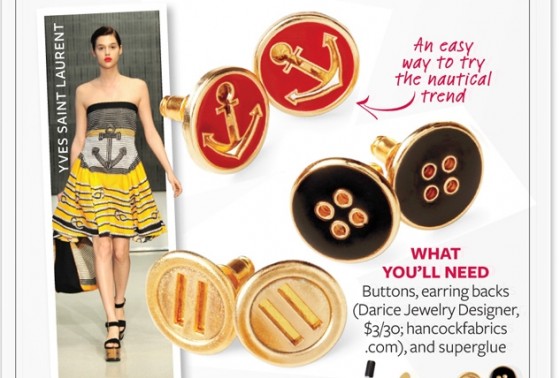 This is the easiest DIY nautical tutorial from this list. What you will do is glue the earring backs to the reverse sides of the buttons. That's it, really. Don't worry if you can't find buttons with very obvious nautical design. Even gold-tone ones will look nautical enough.
---
8

Ruffled Anthr0-inspired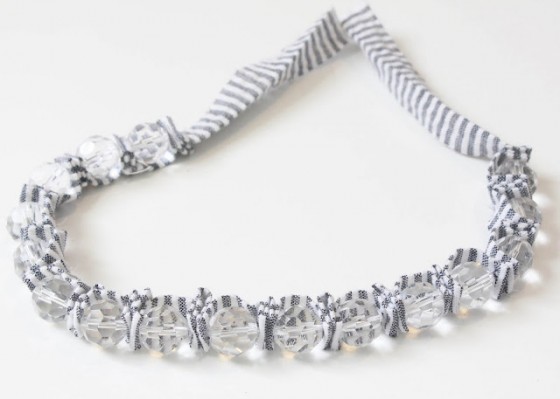 What? Another Anthropologie-inspired piece? You can't blame me, this store has lots of nautical goodness that are just begging to be copied by very creative people. For this particular tutorial, you will learn to make a necklace using striped fabric and clear beads.
---
9

Nautical Stripe Yarn Bracelets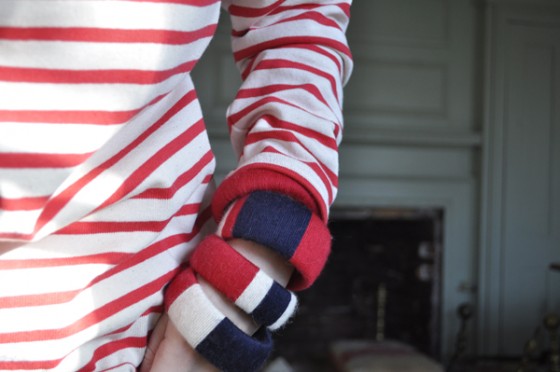 How adorable! Making these bangles are very easy, too. You simply wrap nautical-colored yarn over plain bangles. Simple and adorable, if I do say so myself.
Hope you enjoyed this list of DIY nautical projects. I think I shall be doing the yarn bangles and knot-tee from these** nautical style DIY ideas**. How about you?
---
Popular
Related
Recent