If you have no big weekend plans, we give you here Owl Craft Projects. They are cute, easy to do, and did I mention cute? The DIY owl crafts we have here are perfect for the home. I know that there are fashion-related DIY owl ideas out there but I'll reserve those for another post. Enjoy!
---
1

Lamp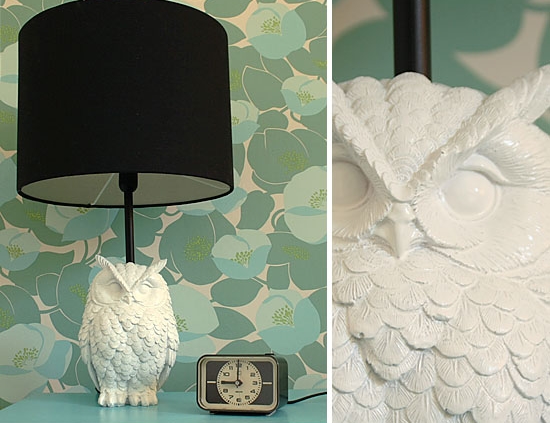 This is all sorts of fantastic, yes? Can you believe that this is a DIY owl project? There is no doubt, really, that Wilma is one creative lady. If you want to make your own (I have added this to my to-make list, by the way), you will need a polystone owl.
---
2

Felt Ornaments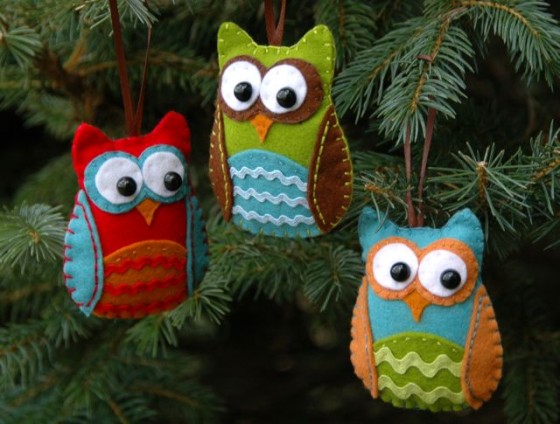 Okay, this DIY owl project is in the wrong season but it's never too early to start making Christmas crafts. Besides, you can use these owl ornaments in other projects, too. How about a mobile? Or a garland?
3

Treat Bags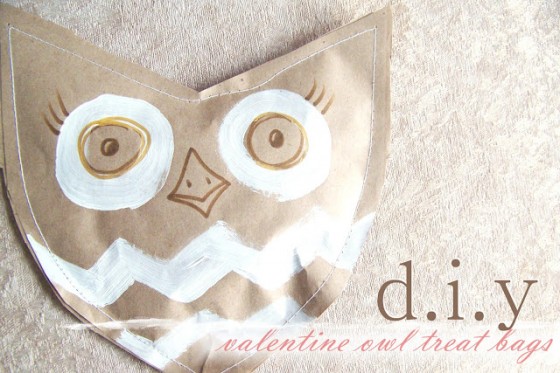 Planning an owl-themed party? I bet these treat bags will come in handy! You will need craft paper, paint, and your handy-dandy sewing machine. Check out the link to see how Mel painted the owls on these very cute bags.
---
4

Little Owlies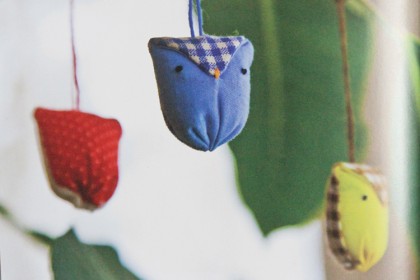 From the creator: Don't let pretty scraps of fabric go to waste. Dainty owlies can be made out of any three-inch cotton square. Perfect! In case you've forgotten that I love projects using fabric scraps, I am reminding you now. And I'm also telling you that you must make these owlies, too.
---
5

Bookmarks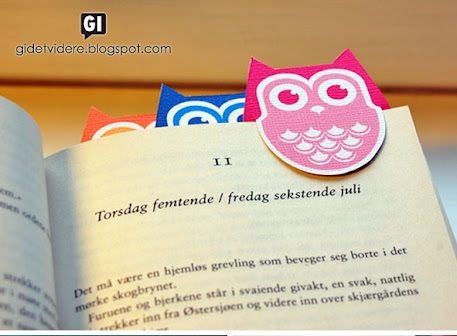 How cute! The tutorial after the link is not in English but let Google Translate help you out. Even if that doesn't pan out, don't worry, the pictures are quite easy to understand.
---
6

Couple Clock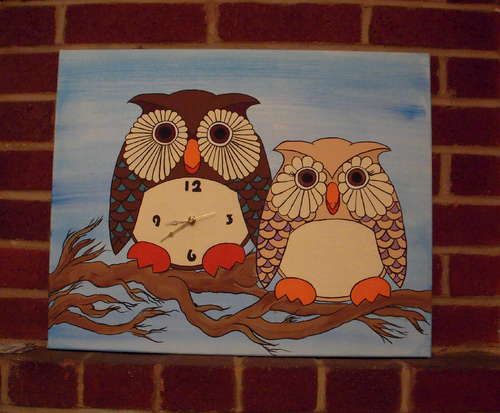 This** owl craft project** is such a hoot as well. The link below shows you a pattern and how to paint the owls but I think you can go crazy and creative with your own colors. Have fun!
---
7

Masked Owl Costume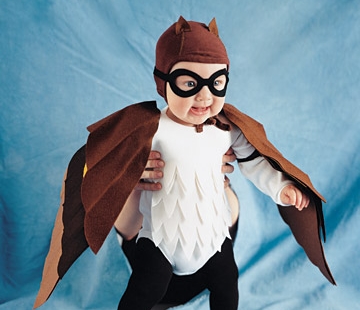 I die of the cuteness! I bet your baby will look so adorable in this DIY owl costume. I am THIS close to making one even though the babies (two!) in our family are only a couple of weeks old.
---
8

Clay Mobile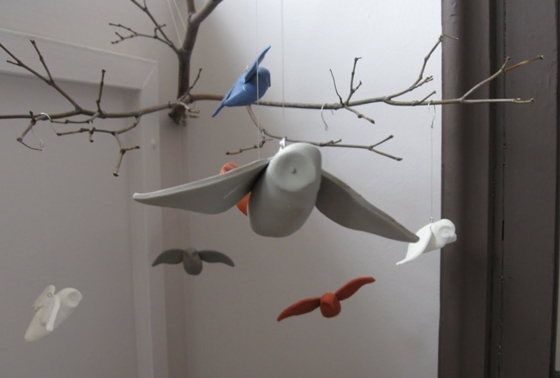 To make this minimalist owl mobile, you will need polymer clay, wire, fishing line, and a branch. The tutorial doesn't show the complete steps for shaping the owls, but they look easy enough to form.
---
9

Owl Costume II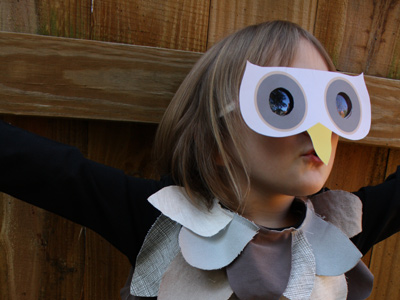 Yet another owl costume that is bursting with cuteness! I like this because it will give you a chance to use up fabric scraps. The mask is adorable, too.
---
10

Softies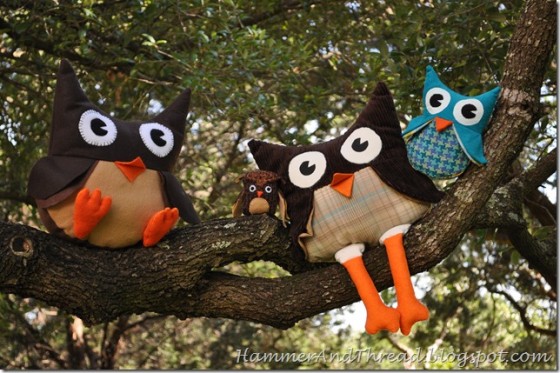 How can we make a list of DIY owl projects without including softies? The following tutorial leads to one of the owl softie how-tos available online today. Hope you like it!
Aren't these** owl craft projects** a hoot? I will be making the mini owlies and the softies from this bunch. How about you? Which of these DIY owl crafts caught your fancy?
---
Popular
Related
Recent