The last DIY list on Pet Crafts I gave you contained projects for cats, dogs, and hamsters. A few of our dear readers asked for DIY ideas for rabbits and who am I to say no, right? So I give you here another list of DIY pet crafts. Hope you (and your non-human best friends) love these!
---
1

Cool and Cozy Bed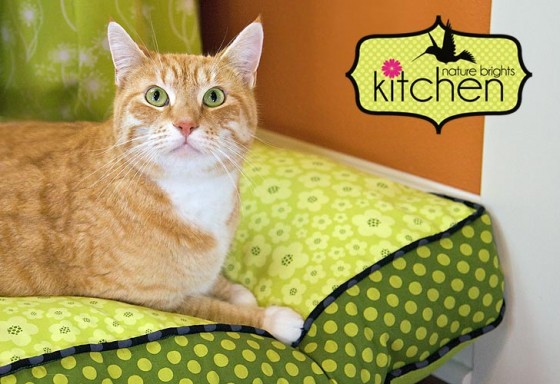 This beautiful cat is Ollie. Yes, he loves his DIY pet bed. The great thing about this bed is that it has two sides. One is cool cotton and the other is cozy fleece. So basically, it's a year-round comfy companion for your favorite furball.
---
2

Stairs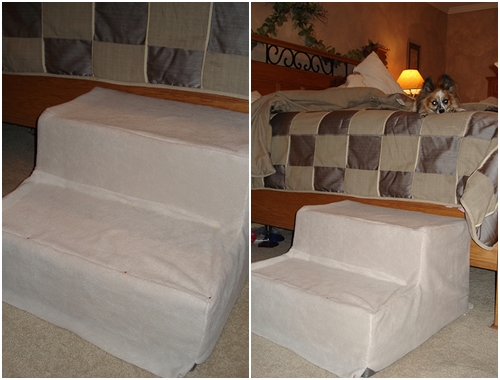 If you have a small dog (or cat) that loves to sleep with you, making something like this will be perfect for him. This is also advisable for those whose pets are aging or have hurt their legs or backs. To make this, you will need wall foam, rubber feet, liquid nails, knife, and fabric.
---
3

Collapsible Bowl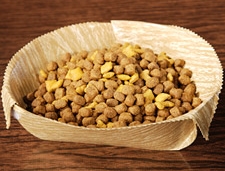 Traveling with your dog but you don't want to bring his or her bowl? What you can do is make a collapsible feeder for your pet. Martha shows us how to construct one using oilcloth.
---
4

Food Bowl Mat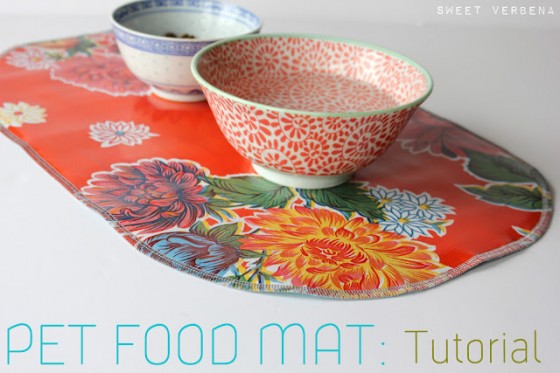 Here is something that I will have to make for my cats one of these days. I like this pet craft project because it is easy to do and is very useful. To make this, you will need oilcloth and cotton fabric. You simply sew them together in a place mat shape and you're done!
---
5

Cabinet Rabbit Home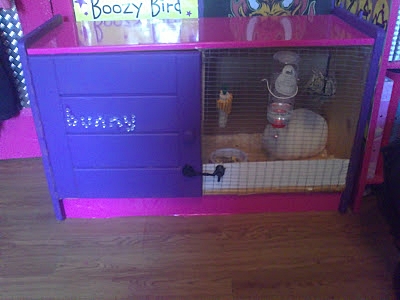 Can you believe that this rabbit home used to be a cabinet? The link below doesn't show a step-by-step tutorial but I think it's still a great source of information for making your own rabbit home.
---
6

Crate Feeder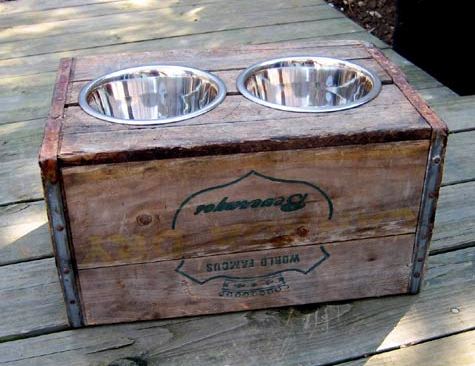 How clever is this? I bet you can find a beautiful vintage crate from the thrift store nearest you. Instead of using said crate as a coffee table or whatnot, you can turn it into an elevated feeder. This DIY pet project is great for those who have large dogs.
7

Bunny Toy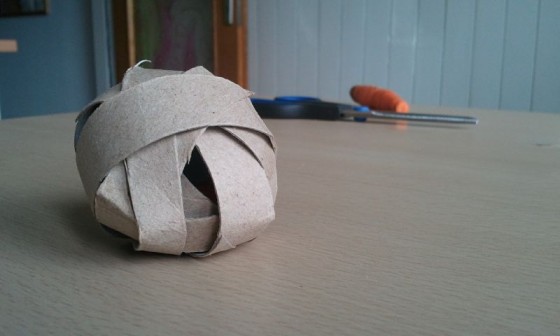 The tutorial after the link is in Slovenian. Hit Google translate and you will be given a comprehensive guide on how to make a toy that your pet rabbit will love. To make this, you will need only cardboard tubes (e.g. paper towel or toilet paper tubes), scissors, and treats. You make a ball using the tubes, insert the treats, and watch your pet rabbit have fun with it.
---
8

Mouse Toy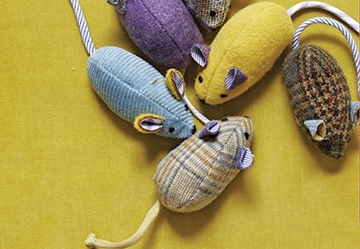 Here is a pet craft that I REALLY want to make but knowing my cats, toys like these will not survive a day. Or will only be ignored. If your cats are not as destructive (or choosy) as mine, give this fun sewing project a go.
---
9

Ikea Bunny Home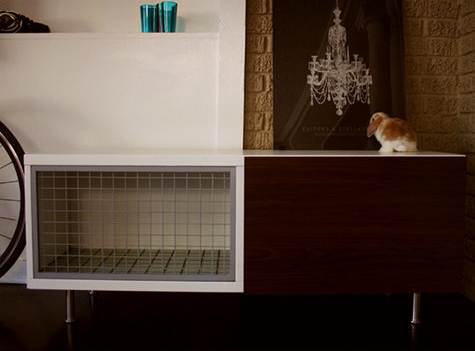 Here is another pet project for your favorite rabbit. I love this project because it looks retro cool and it's a fantastic Ikea hack.
Hope you enjoyed this 2nd list of** pet crafts**! If you have other requests, send them in via the comments below.
---
Popular
Related
Recent