Brace yourself, we have here DIY Pet Projects with the most adorables models on Earth; you will die of the cuteness. From food bowls to things that our favorite furbabies can wear, these DIY pet projects will definitely delight you. So set aside a couple of hours this weekend and try to copy one or two of these fun pet craft ideas. Enjoy!
---
1

Cardboard Scratching Pad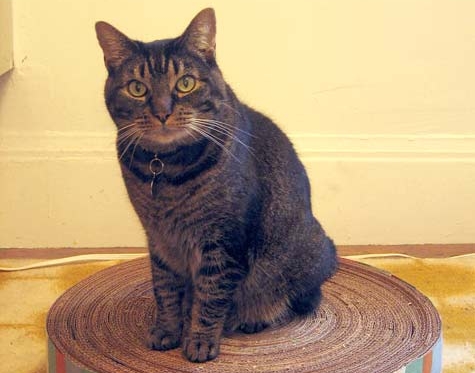 This is one of the DIY pet projects listed here that I cannot wait to make. My clowder will surely find a scratching pad like this all sorts of fantastic. If you have cats, too, check out this tutorial for an economical and green scratching pad.
---
2

ID Tag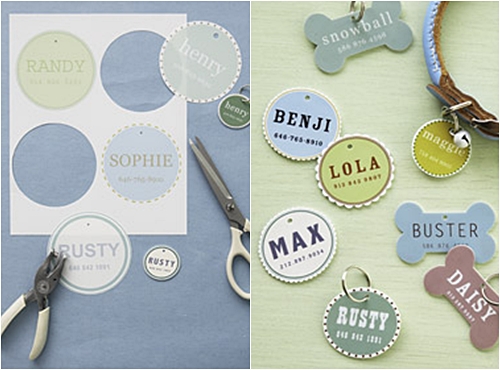 This tutorial is brought to us by Martha Stewart. You will need Shrinky Dinks, scissors, hole punch, and a template (found on the Martha Stewart website) to make these super cute ID tags.
---
3

Dapper Collar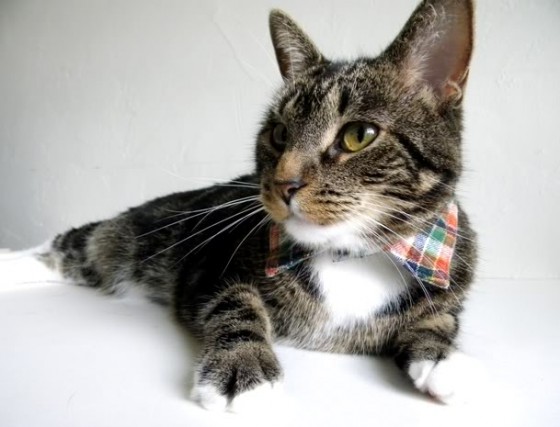 How adorable! This is another** DIY pet project** that I cannot wait to make. To make this, you will simply cut the collar off a boy's button-down shirt and then attach it to your kitty's neck. The last step will be to take photos of your dapper furbaby.
---
4

Collar Pouch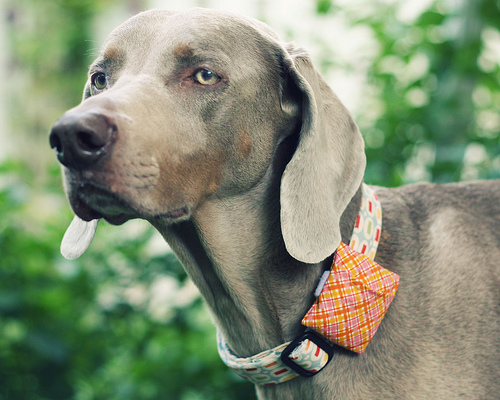 This pet craft project is for those who often forget to take a little baggie during walks. This is also ideal for those who want to start their adventures on sewing.
---
5

Crate / Coffee Table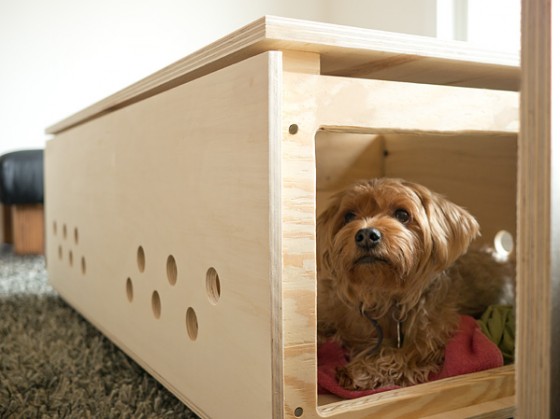 A coffee table that also doubles as a pet crate? How awesome is that? This DIY pet project addresses several issues: limited space, pets who love being the center of attention, and the insane price tags of pet crates sold in stores.
---
6

Hammock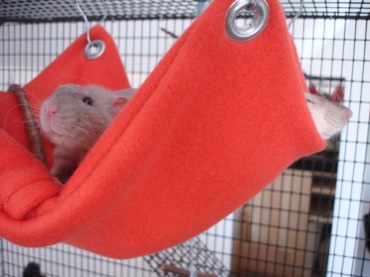 Here we have a crafty project that you can make for your hamsters. These adorable creatures apparently love to lounge in hammocks. You can indulge their sleeping wishes by making a fleece hammock for them.
7

Suitcase Bed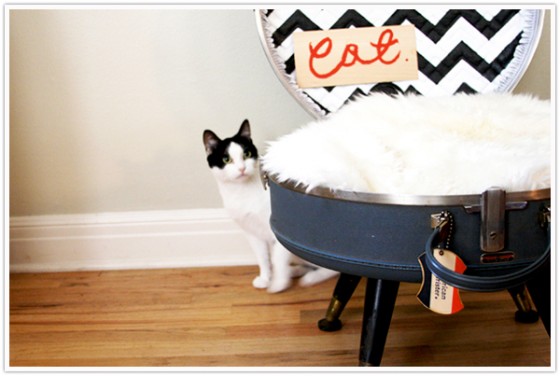 Here is a DIY pet project that I have been meaning to do for so long. Unfortunately, I have four cats and it would be just a tad messy to have suitcases lying around our flat. If your place is bigger than mine or you have only one or two cats, you might want to give this handmade pet bed idea a go.
---
8

Collar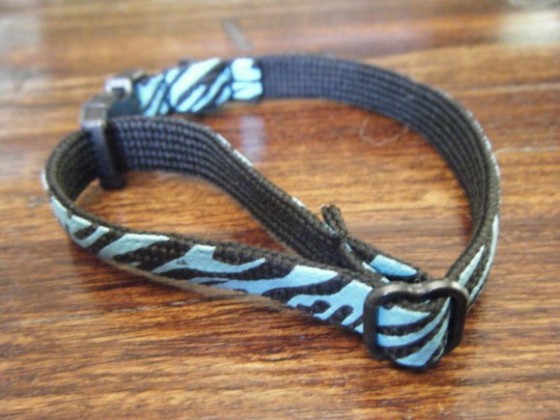 To make this collar, you will need only a lanyard key chain, a plastic buckle, and tiny ring and slider. These are very cheap materials; in fact, they will most likely cost you only around $2. Check out the link for the complete tutorial.
---
9

Pet Station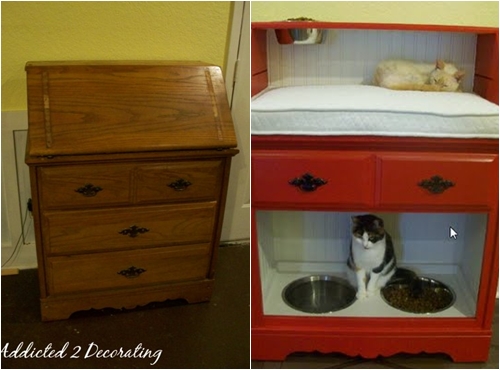 This is probably the most clever pet DIY tutorial here. As you can see, Kristi turned an old secretary desk to a pet station. The link below has photos of every step pof the project. Hope it inspires you to make a pet station that is just as clever!
---
10

IMac Hamster House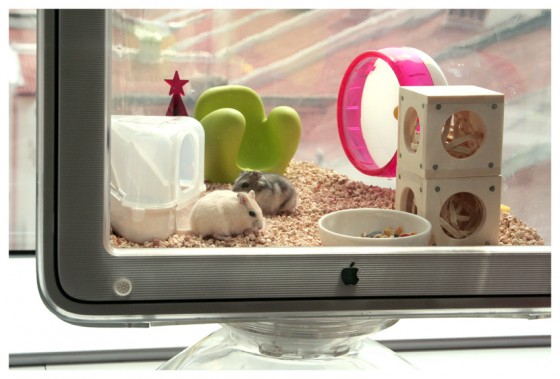 A monitor-turned-pet crate is not a novel idea. I thought I'd include this here, though, because it is a wonderful exercise on recycling.
---
11

Dog Shirt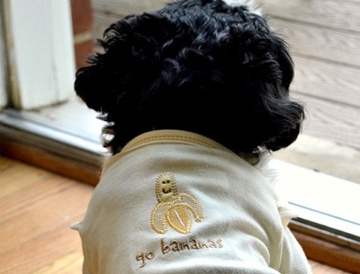 To make this dog shirt, you will need a onesie with the bottom cut off. No further steps needed. Cool, yes?
---
12

Pet Bowl Stand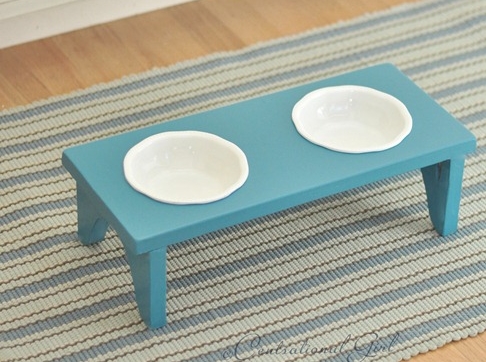 How about we make a cute table for your pet's bowls? Centstational Girl shows us how she made this darling blue bowl stand.
So there you have fun DIY pet projects. I bet these photos made you sigh and go "Aww!" Don't just sit there and drink all the cuteness; gather materials now and make something from this list of pet craft ideas!
---
Comments
Popular
Related
Recent