Damask DIY Projects are great for giving your home a bit of a dramatic flair. When it comes to impact, there is nothing like damask to make your home look chic and aged at the same time. The damask DIY projects we have here are great for those who love contrasting colors in their homes. Hope you find plenty of inspiration from this list of damask DIY ideas!
---
1

Puffy Pattern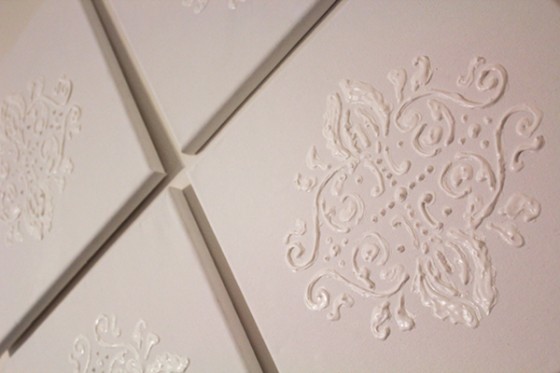 I know I said that these damask DIY projects are great for those who like contrasting colors in their homes but you can also enjoy this pattern in a monochromatic manner. This puffy paint wall art shows you how. Of course, you can always go for the dramatic by having a colored canvas for your version of this DIY idea.
---
2

Velveteen Lamp Shade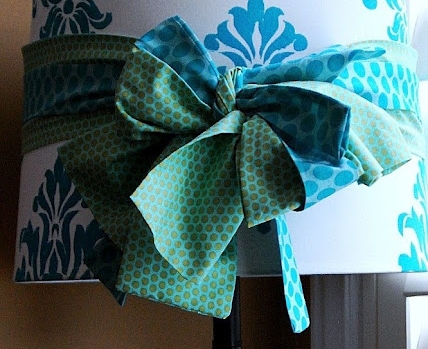 There is this magical craft paint that becomes velveteen or fabric-like when it comes in contact with heat. Use this amazing product with a damask stencil and you have got yourself one impressive combo. Jen used these for creating this spring pretty lampshade. You have to check out the tutorial link below to see just how amazing this paint is.
---
3

Wall Makeover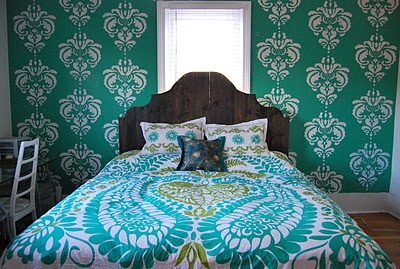 If you're bored of your plain room wall and you are looking for a makeover that is both noticeable and fun, this DIY damask idea is for you. I love that Caroline (and family) did not lay the damask pattern too close to each other. They ended up with these damask prints all aligned on their bedroom wall. Pretty!
---
4

MDF Wall Art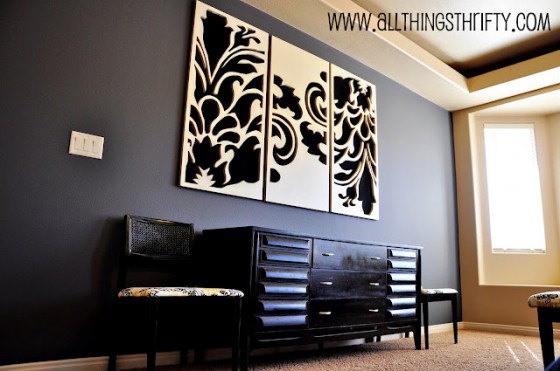 This is gorgeous! You might think that this is simply a triptych with a damask pattern but it's much better. This wall art is made of MDF boards with the damask pattern cut out using a jigsaw. The hollow damask was then filled in with black felt. The result: a beautiful triptych.
---
5

Mod Podged Trash Can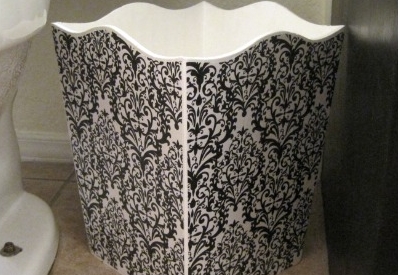 Trash cans in my city don't have the most beautiful designs. Thankfully, I found this DIY damask idea before I settled on boring, plain ones. If you want to make pretty trash cans, too, you will need scrapbook paper with a damask pattern, Mod Podge, and paint. Check out the tutorial below to see the simple steps for making this fun home project.
---
6

Chic Breadbox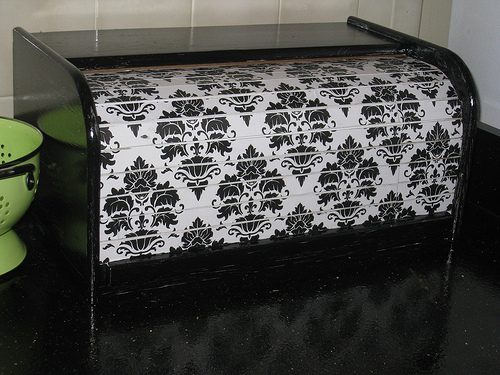 This particular DIY damask project might be time consuming but it will reward you with a beautiful breadbox. I bet you will want to Mod Podge other items in your house after you finish updating the look of your boring and plain wooden breadbox. Enjoy!
---
7

Menu Board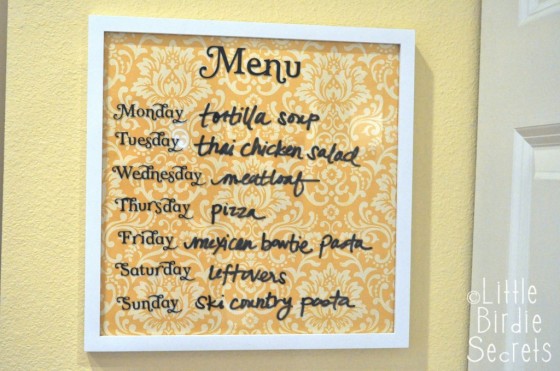 Take one picture frame with a glass front, place scrapbook paper with a damask print inside the frame, and that's it! Easy but you have just made one beautiful menu board. For those who don't plan their meals in advance, you can use this DIY damask idea to make a simple information board for your home.
---
8

Charming Curtains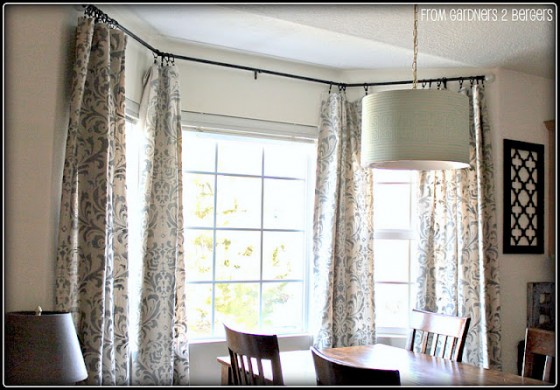 Feel like tackling a huge project? If you're up for it, this** damask DIY idea** is for you. Using handy stencils and plain store-bought curtains, you can make gloriously beautiful curtains for your home. There are curtains with damask patterns sold in stores but why buy when you can DIY?
Hope you liked this list of** DIY damask projects**! These damask DIY projects just gave me an idea about what to do with this blank wall in my craft room. Can't wait to start crafting!
More
---
Popular
Recent