DIY Projects by A Beautiful Mess are very popular. We are huge fans of this DIY/lifestyle/fashion blog and because we like sharing crafty inspiration, we give you here** amazing DIY projects by A Beautiful Mess**. We are certain that you will become big fans of the team behind this blog after you've read this list. Let's not dilly-dally; let's check out these** fabulous DIY projects by A Beautiful Mess**.
---
1

Glitter Shoes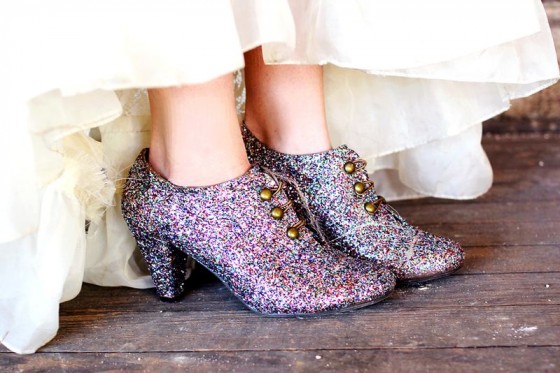 Can't say no to glitter, can you? For sure, you can't say no to glitter shoes either. If you have a pair of shoes that have seen better days, you can give them a face lift with the use of glitter. Check out this fab** craft project by A Beautiful Mess** for a step-by-step process.
---
2

Chevron Holga Camera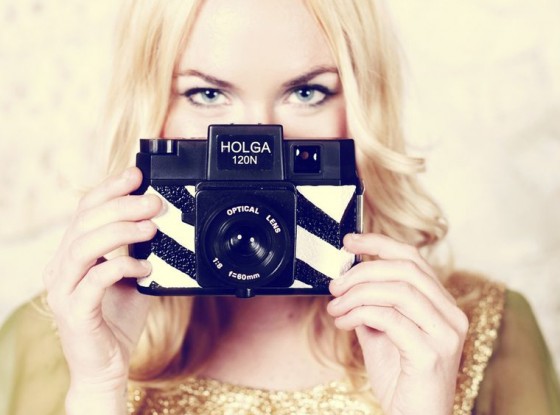 This is a simple process that requires only masking tape, paint, and acrylic sealer. I had to include this in this list of great DIY projects by A Beautiful Mess because I love chevron and I happen to have a lomo camera that could use a makeover.
---
3

Peter Pan Collar Necklace
So adorable! I love, love, love Peter Pan collars. In fact, I buy anything with a Peter Pan collar (that is in my size and within my budget) from my fave thrift store. If you adore this type of collar as much as I do, there is a way for you to add this cute detail to any outfit. How? By making a Peter Pan collar necklace! There are many versions of this tutorial online but I love this leather** DIY idea by A Beautiful Mess**.
---
4

Color-Blocked Shoes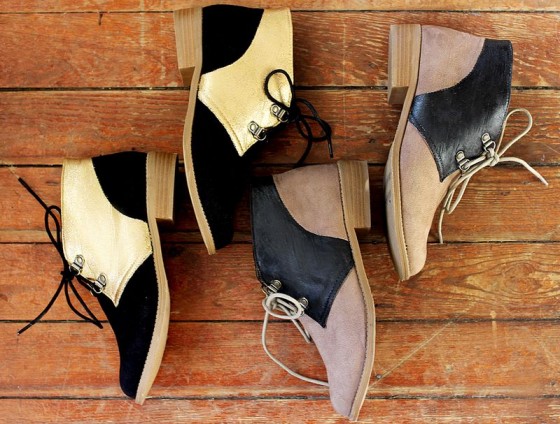 This is probably my favorite among these** amazing crafty projects by A Beautiful Mess**. I happen to like menswear-inspired footwear and the two-toned ones are simply the best.
---
5

Rag Doll Halloween Costume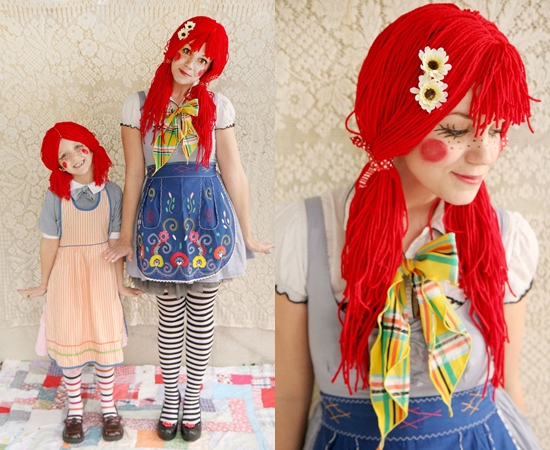 This one is all kinds of cute. This particular tutorial is for the yarn hair but you can take lots of inspiration from their dresses, socks, shoes, and makeup, too. This year, go trick-or-treating with your little girl in something inspired by this amazing DIY project.
---
6

Photo Banner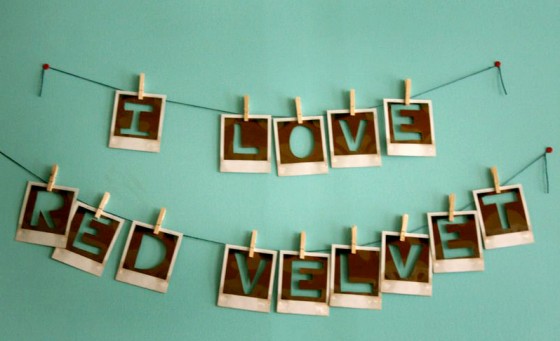 We've seen banners made of Polaroid photos but this one takes the idea to another level of creativity. I reckon this will look perfect if your wall has a lovely color that complements your photos.
7

Lace Patterned Coffee Table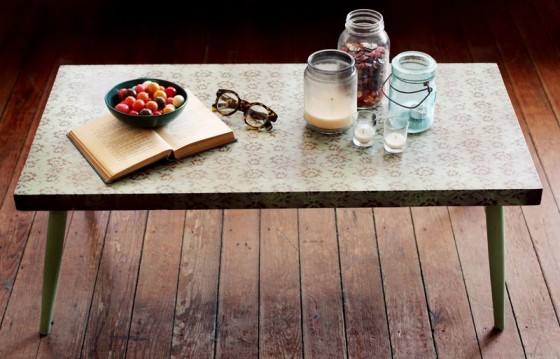 Why don't you take the lace dress trend to a new height? Why don't you make a coffee table with a lace pattern? Check out Elsie's blog for the easy and fun tutorial.
---
8

Floral Suitcase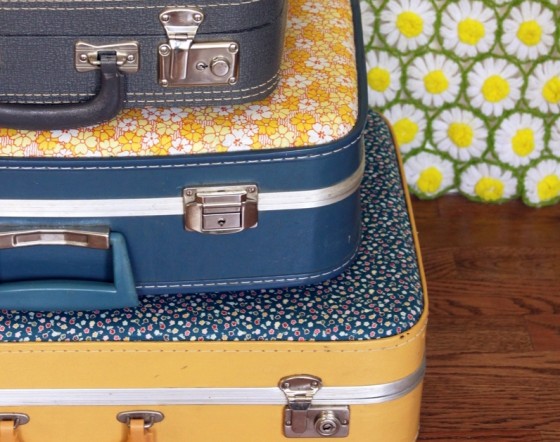 This is a repurposed project that will give you fantastic results. If you have a fabric addiction as bad as mine, you will no doubt love this DIY idea. Just imagine the fun and colorful suitcases you will be able make!
You can check out more** DIY projects by A Beautiful Mess** HERE. If cooking or beauty-related fun is more your game, there are also** fantastic ideas on A Beautiful Mess** that you will absolutely love.
Tell us, ladies, who are your crafty idols?
---
Popular
Related
Recent