Paper Doily DIY Projects range from simple to some that are a wee bit complicated. I love me some paper doilies and let me just say at this point that gathering these paper doily DIY projects was a lot of fun. Whether you're planning a wedding or you want something easy to craft today, these fun paper doily crafts will hopefully give you inspiration. Happy crafting!
---
1

Wreath

Paper doilies have that ethereal feel that makes them perfect for making wreaths. This is definitely one of the **paper doily DIY projects **that I consider a must-do. You can make this wreath for spring or wait until Christmas if you're going for a winter wonderland look for your home.
---
2

Table Runner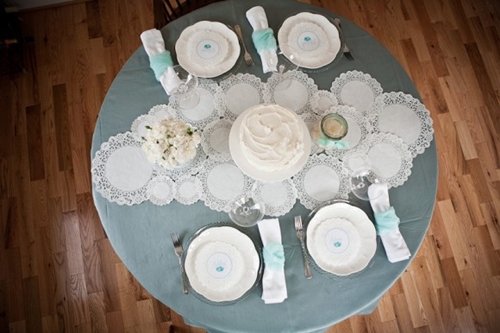 Paper doily table runner for a wedding? Fab idea! Because of the delicate patterns of paper doilies, they are perfect for a wedding. The best part about this** paper doily DIY idea** is that it is very easy to do. You simply paste together paper doilies of different sizes and you got yourself one pretty runner.
3

Mobile

A paper doily mobile is perfect for a nursery. Of course, you can also make one for any room in your house. This particular project requires sewing. The one I made has beads but you can choose not to use them.
---
4

Wedding Menu / Place Cards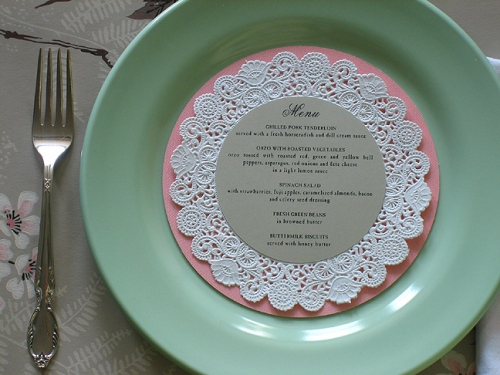 To match the table runner above, you can use paper doilies as place cards or menusfor your wedding. So easy and lovely.
---
5

Star Decoration

Do you like having random pretty things hanging from your walls? Yep, me too. And if you happen to feel the same about paper doilies as I do, this is the perfect paper doily DIY project for you. Steps: make paper fans out of doilies, stick together to form a star, and hang!
---
6

Garland / Bunting

If the wall decor above is not your cup of tea, surely a garland made of paper doilies will appeal to you. Again, this is a fun paper doily project that will be perfect for welcoming spring. There are also several ways with which you can do this. You can sew them, glue to a string, or combine with other fun materials. These are perfect for parties, too.
---
7

Lantern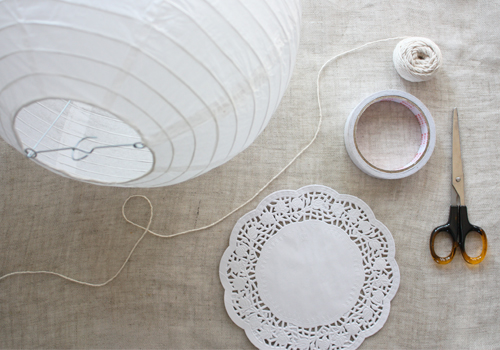 Armed with one of those Chinese paper lanterns, some paper doilies, and double-sided tape, you will be able to make a pretty lighting project for your home. If you have time, you can make several and hang them in your porch. The place will look oh-so-romantic once you light the lanterns up.
---
8

Tree Ornament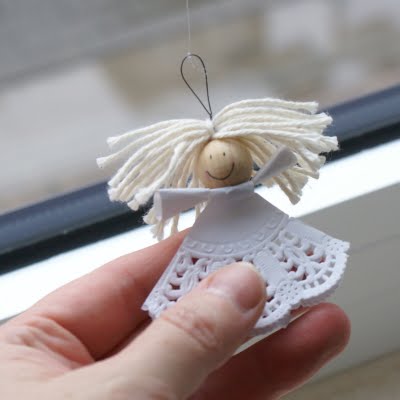 There are several ways to use paper doily for making Christmas tree ornaments. The simplest is by hanging a doily directly to your tree. Another simple way is to make small versions of the star decor above to hang. The cutest idea, however, is this paper doily angel. Too adorable!
I thought that listing these fun paper doily DIY projects will make me kind of hate this crafting material. I was wrong. Now I cannot wait to try some of these creative paper doily DIY projects; I think I'll have a go at the lantern.
Have you tried making some of these paper doily crafts? Share with us what you made!
---
Popular
Related
Recent