Ways to Repurpose a Suitcase are not only clever, they will also help make your home more interesting and beautiful. And if you love to shop, you will enjoy these ways to repurpose a suitcase because they are perfect excuses to check out your favorite thrift stores. Happy luggage-hunting and crafting!
---
1

Doll Suitcase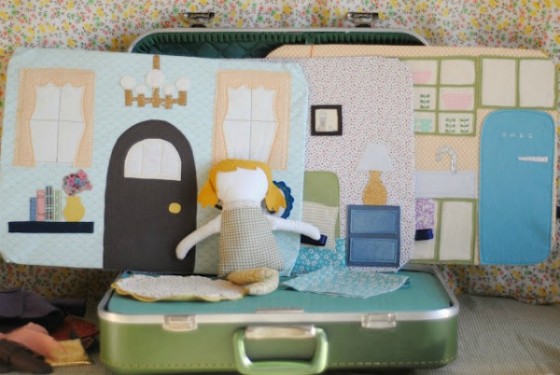 This one is frickin' adorable, I tell you. This is truly one of the** clever ways that you can repurpose an old luggage**. This will make a great gift for the cutest little girl in your life. In my case, I'll probably repurpose a vintage suitcase to make a 1:12 dollhouse. The dollhouse will be for me, of course.
2

Wall Storage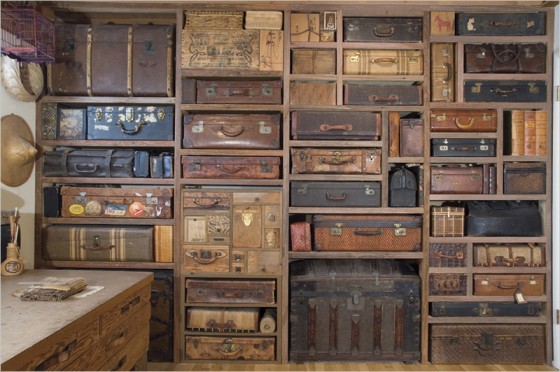 Check out this incredible wall! This is from the studio of collage artist Gail Rieke. If you happen to know where you can get a good number of vintage suitcases, making something similar to this is a great idea. My knees go weak over unique storage ideas so I had to include this here.
---
3

Vanity / Medicine Cabinet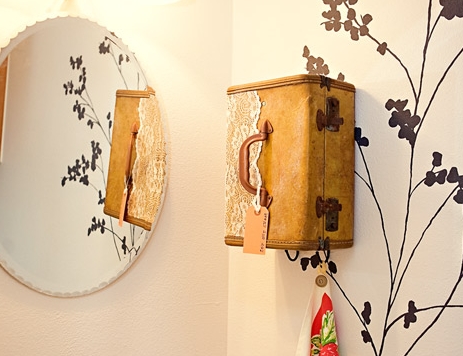 One thing that vintage suicases boast of is ample room. This is why they make for great shelving materials. This particular suitcase DIY tutorial is proof. Another way to go about this is to add horizontal panels inside the suitcase so that you'll have more space for your stuff.
---
4

Shelves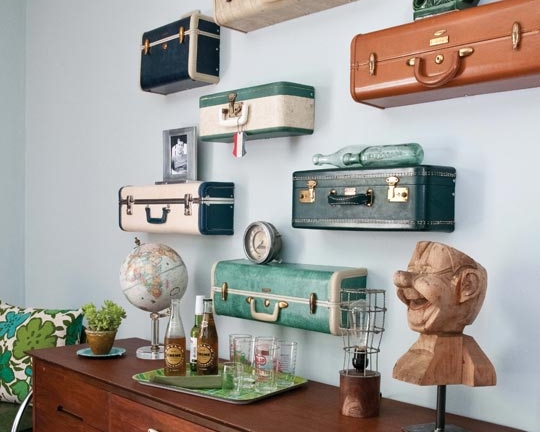 Basically, you cut off the top parts of the suitcases and then attach them to your walls. Sounds fun, right? Even without things placed on top of the suitcase shelves, these will still make your house look interesting.
---
5

Pet Bed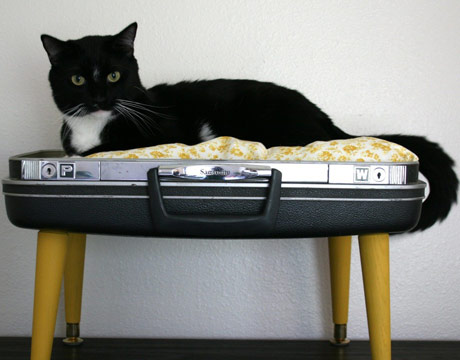 Too cute! I will most likely give this particular suitcase repurpose tutorial a go since we just adopted a new kitty. Like most of the DIY projects here, making your own version of this pet bed is easy. You can use shorter legs or have two layers for two kitties to use.
---
6

Coffee Table / Side Table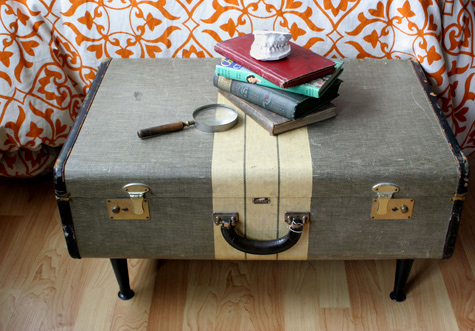 This is perhaps one of the more popular ways to repurpose a suitcase. I'm sure you've seen old luggage turned into tables. This tutorial will show you how to make one with legs. But you can make your DIY table by simply stacking several suitcases.
---
7

Portable Work Station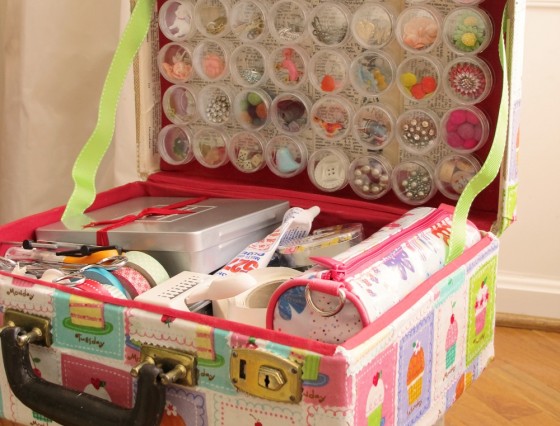 This suitcase was repurposed for a crafter but one can be made for a writer, I think. For those who attend craft fairs, making a portable suitcase craft "studio" is a great idea. You would never want to be far from your favorite pair of scissors, would you?
---
8

Drawers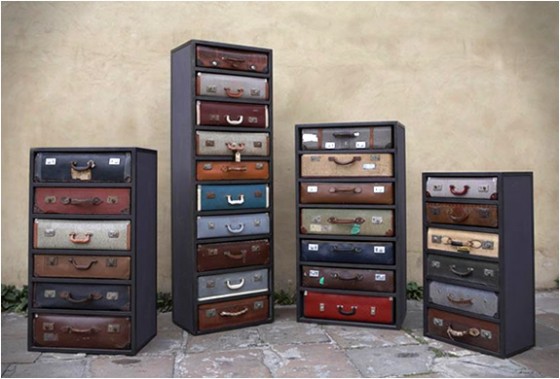 If you're lucky enough to find suitcases of the same size, making a drawer out of them is a great idea. It will surely be a conversational piece in your home.
---
9

Chair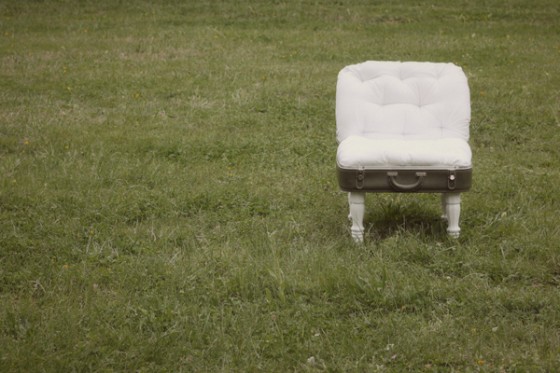 After you make the coffee table above, check out this tutorial and make a chair as well. If your suitcase no longer has a beautiful lid, you can make an ottoman or a footrest instead.
---
10

Picnic Table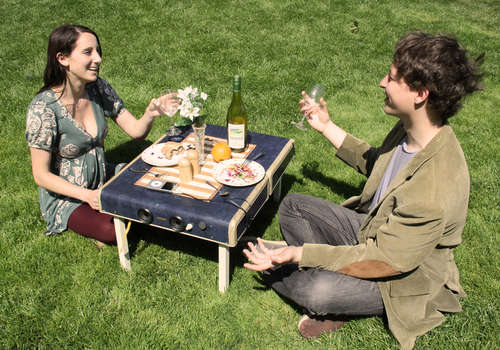 Because, obviously, having a small table during a picnic is better than eating off a blanket. This particular suitcase repurpose project is clever because it also includes a way for you to enjoy music. Go ahead, click on the tutorial.
I hope you loved this list of** ways to repurpose a suitcase**. I enjoyed compiling these but I'm sure there are other brilliant luggage repurpose ideas that I missed. If you know more, please share them with us!
---
Comments
Popular
Related
Recent