Ways to Repurpose Ladders are fantastic projects that will add a touch of rustic, vintage, and lovely to your home. The great thing about repurposing ladders is that you end up with a new furniture or home decor piece that you can use in just about any part of the house. Some of these ways to repurpose ladders will even help you give your garden more personality.
Table of contents:
1

Chandelier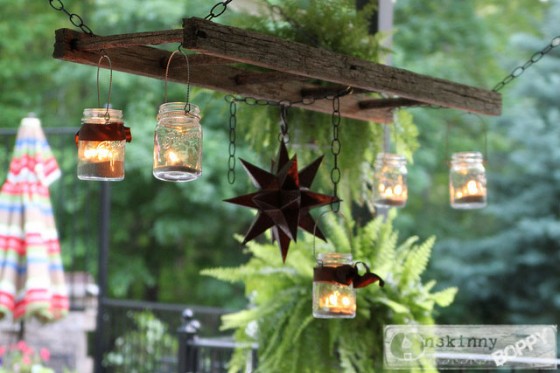 Isn't this fantastic? We have pretty awesome ways to repurpose ladders here but I think this may be my ultimate favorite. I love the use of jars for illumination, too. Beth hung hers in the patio but I think this ladder light idea can also be used to make a garden wedding look more reomantic. Design variation: use light bulbs.
2

Gallery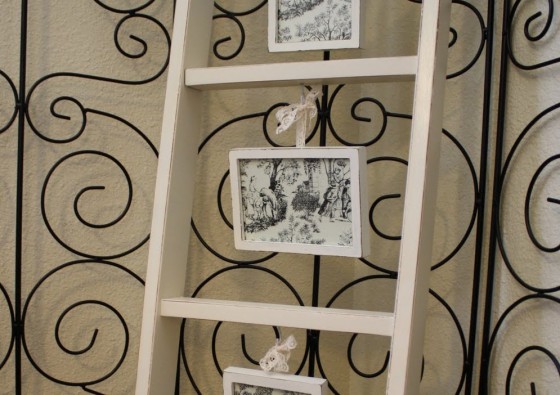 I have featured a photo display idea here using a wooden ladder but this one uses a genuine ladder. I love the general theme of black and white going on here. The lace used to hang the photos looks nice, too.
3

Towel Rod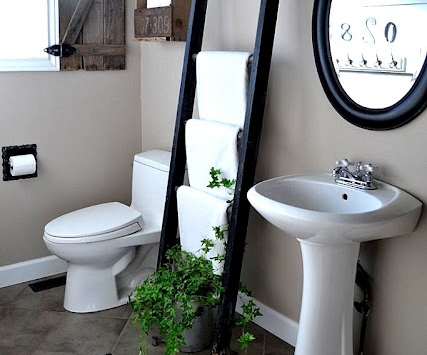 There are ladder towel rods sold in home decor stores. They are ridiculously expensive. Like I keep saying here, why buy when you can DIY? Be inspired by Donna's towel rod shown above.
4

Closet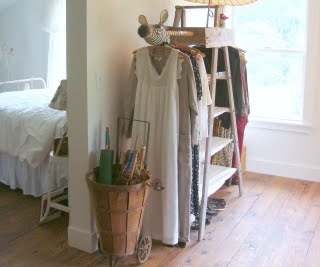 Lacking closet space in your home? Using a ladder is an easy way to organize your clothes. Check out the link to see how Maya and her mom repurposed a ladder to make a closet.
5

Plant Shelf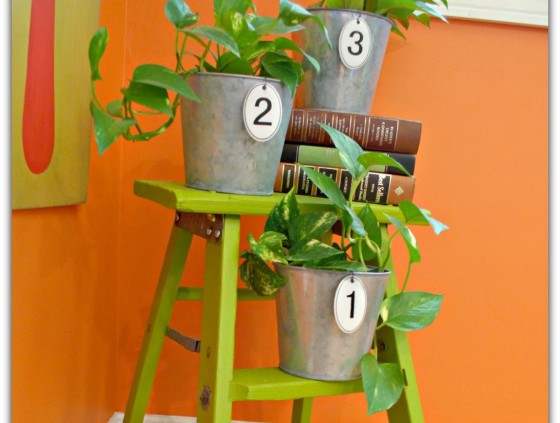 This is a step** ladder repurpose** that will make your porch, living room corner, or garden shed look even more delightful. Another way to go about making a plant shelf is to use a much taller ladder. With a large piece of wood, you can even turn a ladder into a potting desk for your garden.
6

Side Table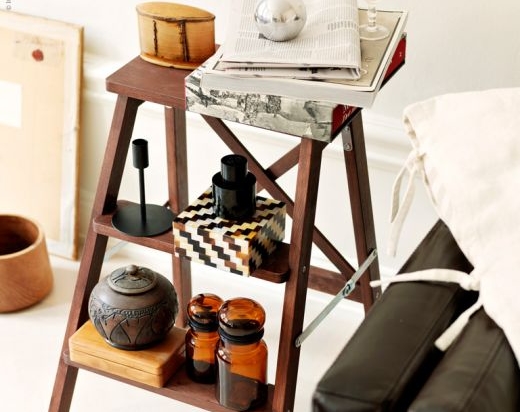 Take a step ladder, paint it any color you like, and use as a side table. Easy! This may be one of the ways to repurpose ladders that I will tackle; I seem to have this fear of huge woodworking projects.
7

Christmas Ladder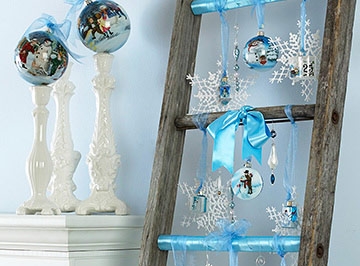 Got leftover Christmas ornaments? If hanging them from the tree sounds all too over the top, you can hang them from the rungs of an old ladder.
8

Collection Display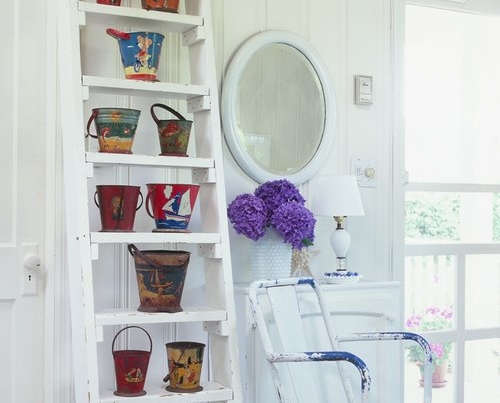 One** fab way to repurpose a ladder** is to use it as a display case of sorts. I think this is a great idea for displaying my teapots. Not that I would ever do it; I have 5 cats, you see.
9

Magazine Rack

A vintage ladder is sure to give any home office that rustic feel. You have to use a ladder with thin rungs, though. You don't want to ruin your magazines now, do you?
10

Shelf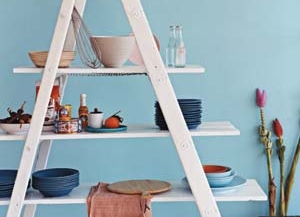 Take a ladder, add planks, and use the whole thing as a shelf. This one houses kitchen items but you can also use this ladder shelf to hold books, office files, baskets of toys, etc, etc.
11

Christmas Tree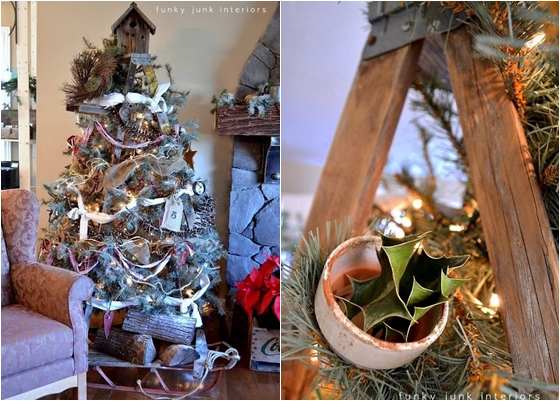 Because Donna is all sorts of incredible, she used a ladder as a Christmas tree. How exactly? She placed a plastic tree "inside" a ladder. The effect: rustic Holiday goodness.
12

Pot Rack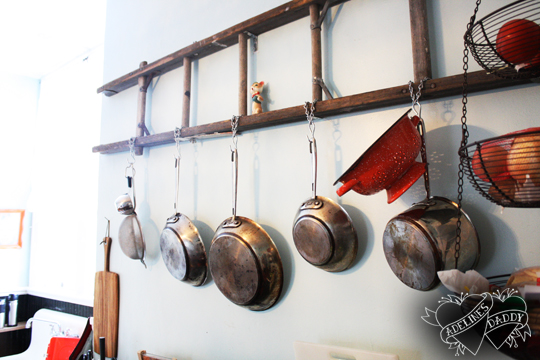 I have featured a ladder-turned-pot rack here but this particular idea is slightly different. Instead of hanging a ladder from the ceiling, you can hanging it from a wall like you would with shelves. Design variation: try this ladder repurposing method to come up with a ladder photo display above your headboard or right in your living room.
13

Shoe Rack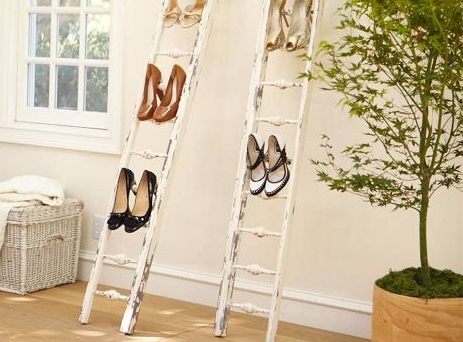 If you have lots of heels, a repurposed ladder is a great way to organize them. The photo shown here is from Pottery Barn. Use it as an inspiration for your ladder shoe rack.
How awesome are these ways to repurpose ladders? I hope you find a fun home decor project from this list of** ladder repurposing ideas**. If you end up doing one or two of these, please let us know; we'd love to admire your handiwork.
Please rate this article