Crafty Projects Using Newspapers and Magazines are great for those who want to do a bit of green crafting. I'm pretty sure you have ton of old magazines and newspapers somewhere in your house. Don't throw them out just yet; give these** crafty projects using newspapers and magazines** a look first. Who knows, you might just find the perfect** DIY project using newspapers and magazine** that could give your home its much-needed style update.
---
1

Art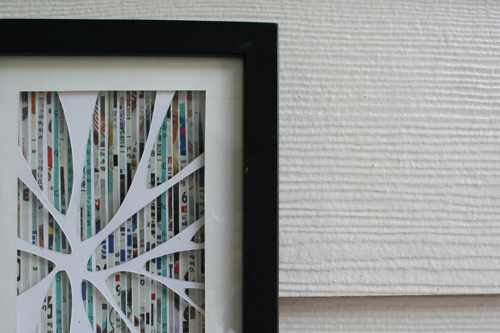 How cool is this? There are many ways to use old magazines in wall art but this one is probably my favorite. I am loving the shadow-box effect this one creates. If you plan to copy this crafty project using magazines, you can get creative with your silhouette.
---
2

Frame for Mirror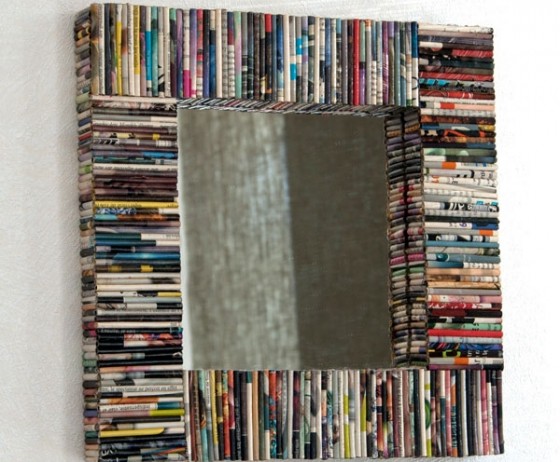 This particular DIY idea using newspapers and magazines is all sorts of awesome. There are simply so many things you can do with magazine or newspaper reeds; this mirror frame is one of the more fantastic ideas. Check out the tutorial now!
---
3

Stool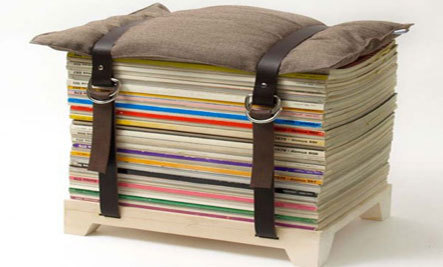 You don't need to cut up your magazines to make this stool. You only need to stack them and add the base and cushion. Easy and clever, right? The best part is that you can adjust the height of your stool according to your needs.
---
4

Favor Pouches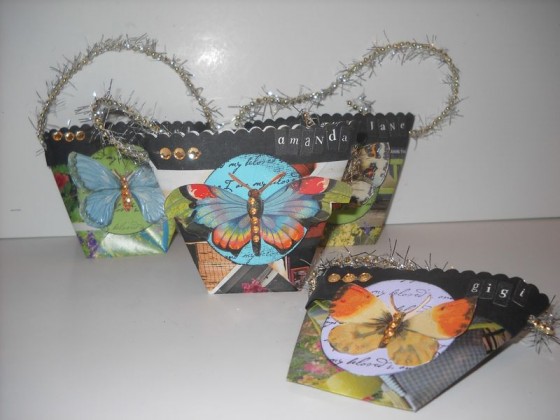 Why buy paper bags for your party favors when you can make some using magazines? This is a great idea since you know that your guests will be throwing away the packaging you use anyway.
---
5

Reed Box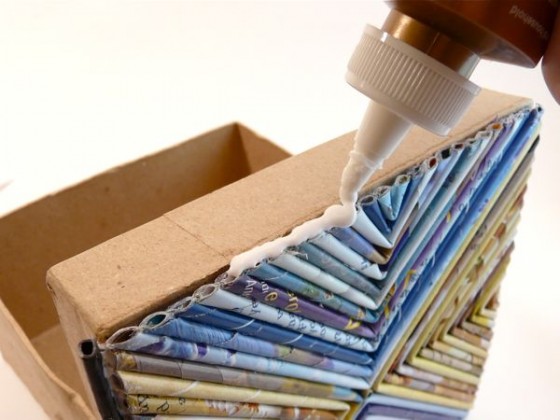 This is another crafty project using newspapers and magazines that will require paper reeds. I'm sure you have random boxes in your house that you think could use a bit of prettifying. Get them out and do this project now!
---
6

Bracelet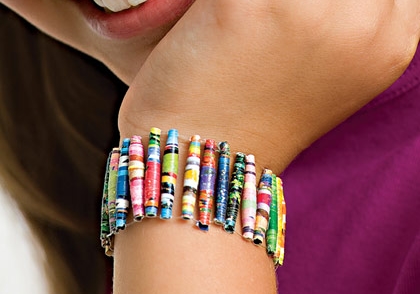 Paper beads are always fun. And the green way to make them is by using old magazines. Aside from bracelets, you can also use them as necklace components or pendants.
---
7

Wreath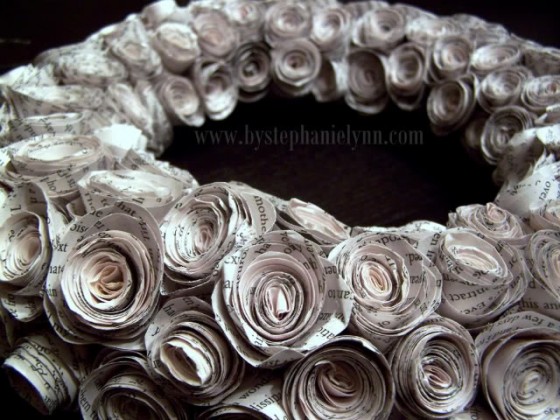 Doesn't this look phenomenal? The paper roses look fun to make, too. Apart from the recycling factor, I love this DIY project because the wreath looks absolutely pretty.
---
8

Nail Art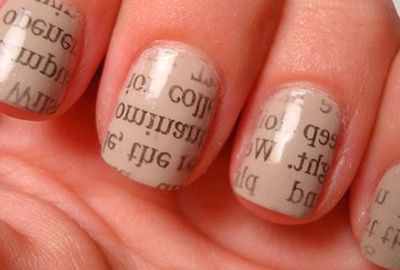 So cool! I had to include this because I think this has a very crafty element.
---
9

Dress Form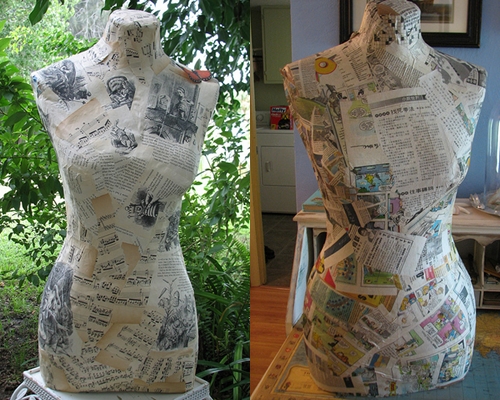 Basically, you will paper mache an old dress form to make something that looks "wordy" beautiful. You can then use this paper dress form for other crafty projects.
---
10

Seedling Starter Pots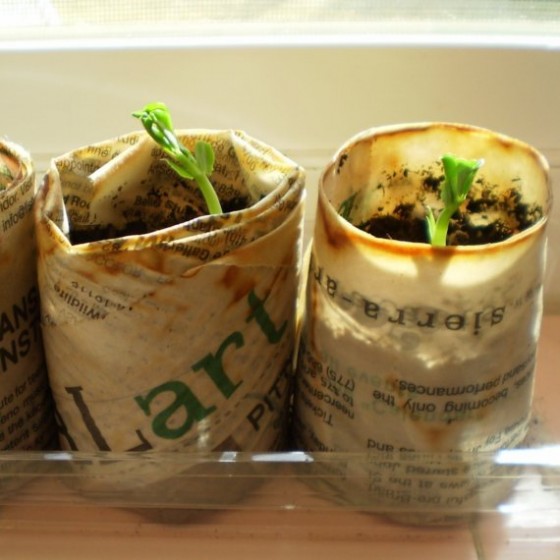 What's better than recycling newspaper? Using them to help start a new life, that's what! What you do is shape the papers into a pot, add soil, and plant your seedlings. Easy!
---
11

Trash Bin
Made of magazine circles, this trash bin looks colorful and fun. The great thing about this technique is that you can use it in making many other items.
---
12

Lamp Shade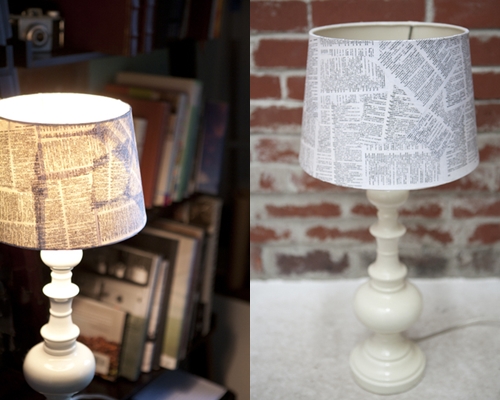 This is inspired by an Anthropologie product. I had to include it in this list of fun crafty projects using newspapers and magazines because that store has a lot of items that are wonderful to copy.
Have you found a great idea from this list of brilliant crafty projects using newspapers and magazines? Share with us what you plan to make! Also, if you have more to add to these DIY ideas using newspapers and magazines, we'd love to hear them.
More
Comments
Popular
Recent