Craft Projects using Cupcake Liners are all sorts of cute. Because cupcake liners come in many fun designs and colors, the DIY adventures you will have with them will no doubt result to adorable home decor and accessories. The craft projects using cupcake liners we have gathered here are not only cute, they are easy, too. These will make for fantastic party or wedding ornaments. So go ahead and hoard cupcake liners the next time you visit the craft store. These cupcake liner craft projects are waiting just for your touch of creativity.
---
1

Pretty Pins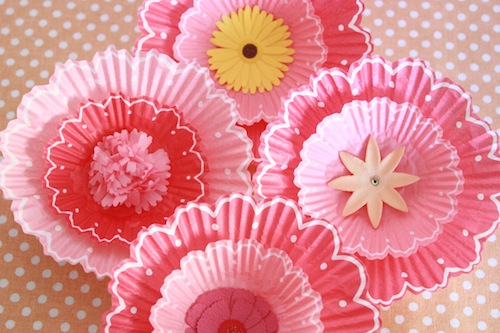 This is a craft project using cupcake liners that is incredibly easy to do. Basically, you layer at least 2 liners, add a sticker in the middle, add a pin to the back, and done! These will make great party favors.
---
2

Cheerful Wreath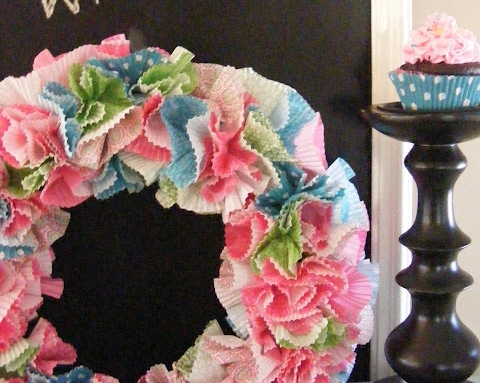 How about a wreath for your cupcake party? I can't imagine saying no to that idea. This one is easy to do, too. You simply pin folded liners to a wreath form. And yes, that's basically it. I bet this will look fantastic in butter yellow.
3

Drink Toppers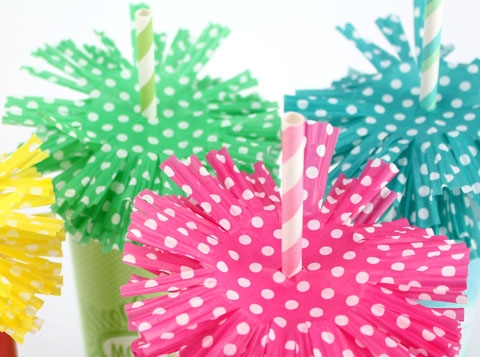 You know what would make your favorite drink even more fun to sip? A fringe topper made of cupcake liners! This is one of the** fun craft projects using cupcake liners** that you can do for a fun spring party.
---
4

Gift Carnations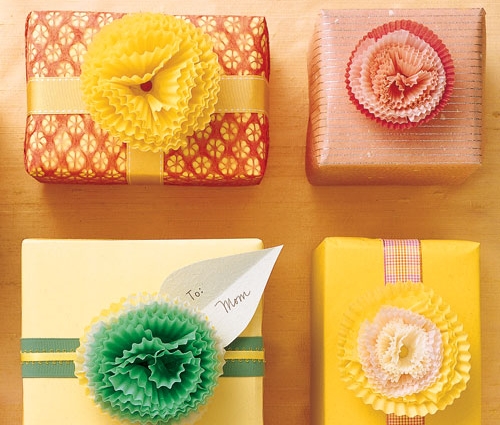 Aren't these pretty? I am always up for economical and unique gift wrapping so I love this. I bet you have leftover cupcake liners from that last batch you baked. Don't throw them away; they might just be what you need to top off a pretty gift for your mom or sister.
---
5

Paper Globe Lantern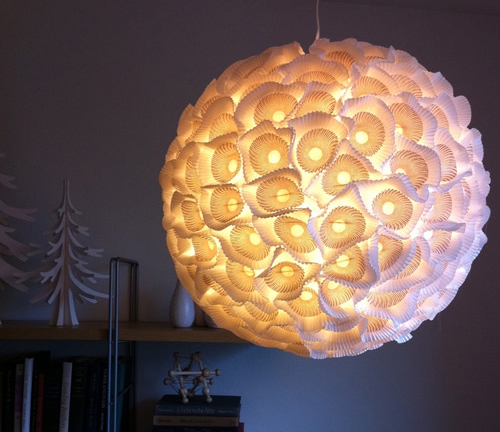 This may be my favorite among these** craft projects using cupcake liners**. There are many ways that you can give paper globe lanterns that extra oomph. Using cupcake liners is one of these fun methods.
---
6

Hanging Bulb Shades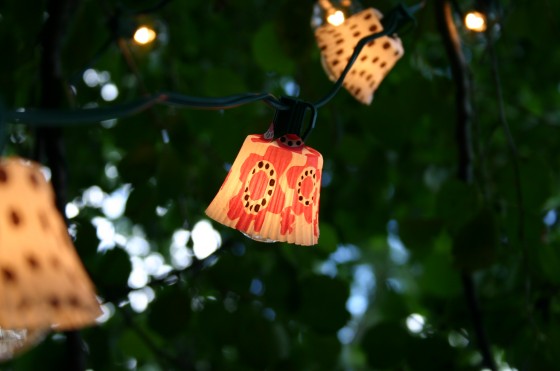 How magically adorable! This one is quite easy to do, too. You simply cut a cross in the bottom of the liner, remove the bulb, slip the liner, and replace the bulb. Easy-peasy!
---
7

Mini Trees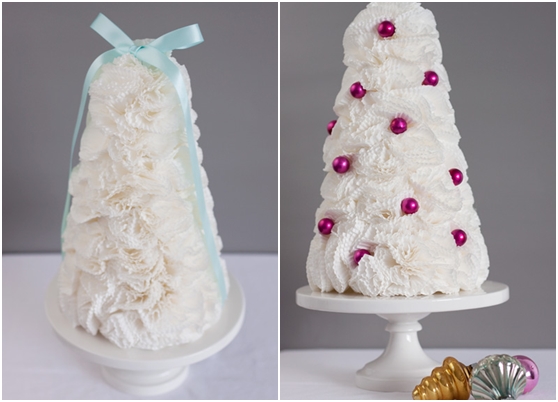 I will be making a list of mini-trees that you can make come Christmastime but I had to include this idea here. Because it's too awesome not to share.
---
8

Beautiful Bouquet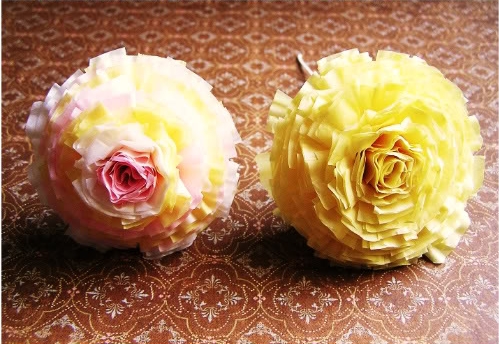 Using the sides of cupcake liners, you can make pretty paper flowers that you can use to decorate your home, make accessories with, or create other craft projects. I bet these will look extra cute if you use patterned cupcake liners.
---
9

Party Pop Poms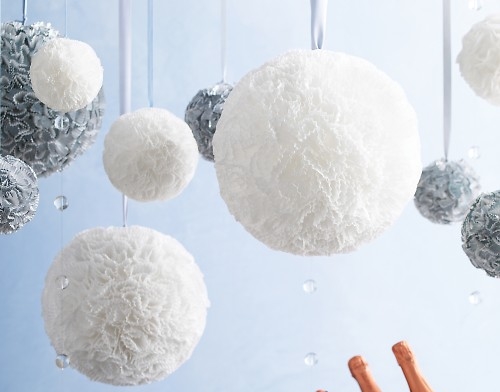 Looking for a fun way to prettify your party venue? Pom poms are always a great choice. And one of the easy ways to make them is by using cupcake liners. Again, use patterned ones if you're looking for that kiddie or youthful vibe.
---
10

Gorgeous Garland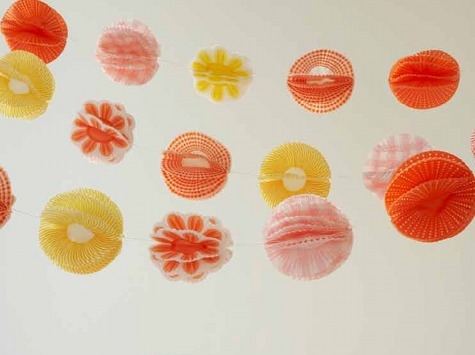 This one comes straight out of the book, Handmade Weddings. Head on over to Design*Sponge for the step-by-step instructions. Now you don't need a wedding to make this gorgeous pom pom garland; they'd make for great spring decor for your home, too.
---
11

Blooming Wall

Now THIS is lovely. Basically, you tack cupcake lines of different sizes to your wall. And that's it, really. This is a great design idea for renters.

I loved gathering this craft projects using cupcake liners; I love paper crafts, especially ones that are cutesy and all sorts of adorable. Hope you liked these craft projects using cupcake liners, too! If you end up making something from this list, don't hesitate to show them off right here.
More
---
Comments
Popular
Recent