DIY Projects for Easter are wonderful to tackle with your family. For those whose kids are already out for spring break, having fun with these DIY projects for Easter is a great way to pass the time. On top of keeping you and your family occupied, these **Easter craft projects **are ways to make something colorful and pretty for your home or holiday celebration, too.
Table of contents:
1

Bunny Bunting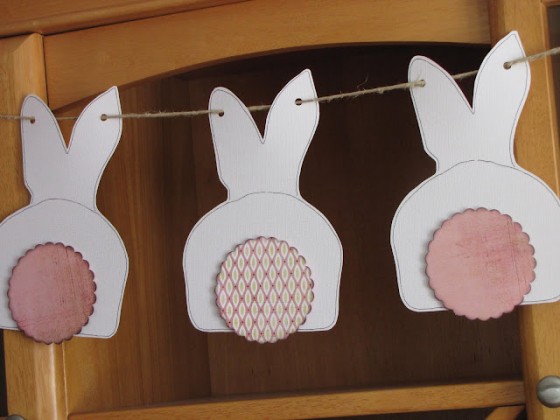 So cute! I have a cat with a puff for a tail and these remind me of her. (She's my favorite but don't tell my other 3 cats ssshhh!) The combination of pink and white for this bunting is great but you can use other colors and patterns, too.
2

Glitter Eggs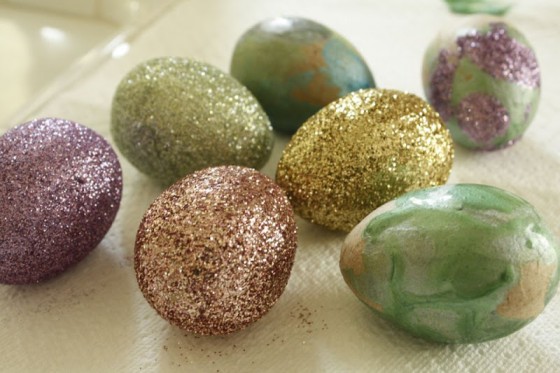 Aren't these pretty? If you make enough for your mantel or as a table centerpiece, you will have one elegant Easter gathering.
3

Napkin Rings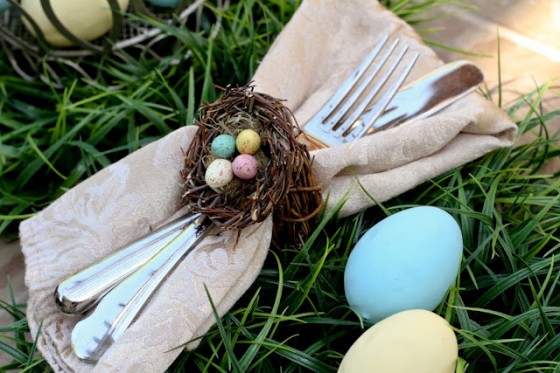 This is my favorite among these** DIY projects for Easter**. I simply find the little eggs too cute for words. Their colors sure look wonderful against the dark brown of the miniature nest.
4

Speckled Eggs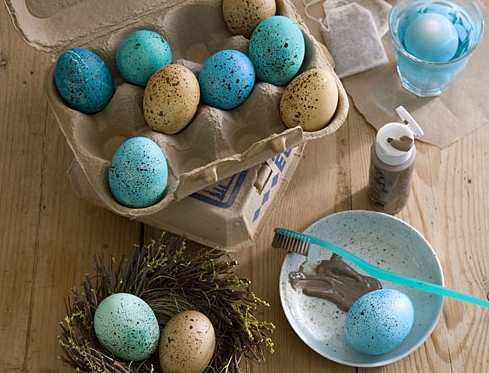 Making speckled details used to be my go-to process for adding texture to any art project in school. If you want your Easter egg decorations to look better than plain, this is a great Easter craft for you and your kids.
5

Easter Chicks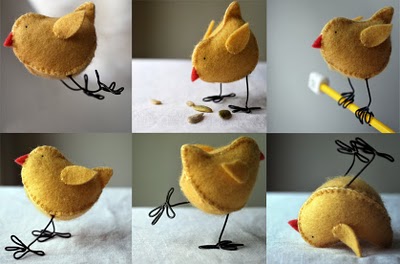 These are "Steiner-inspired Easter" chicks. The best part is the way that you can play with them. Check out the tutorial now and see just how much fun you can have with these cuties.
6

Button Art and Stuffed Bunnies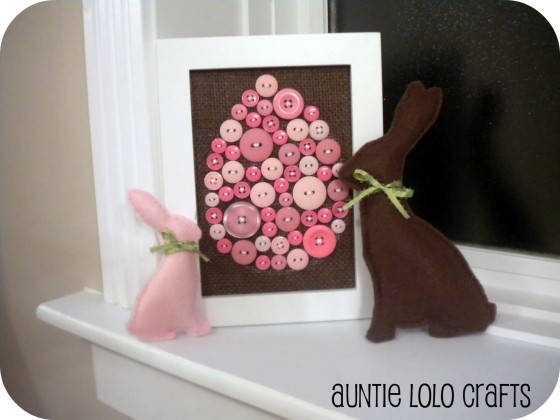 We get two DIY projects for Easter in one via this lovely tutorial post. While the bunnies look all kinds of adorable, I will have to say that I am learning towards making the button art. I have a jarful of pink buttons, you see.
7

Flower Easter Eggs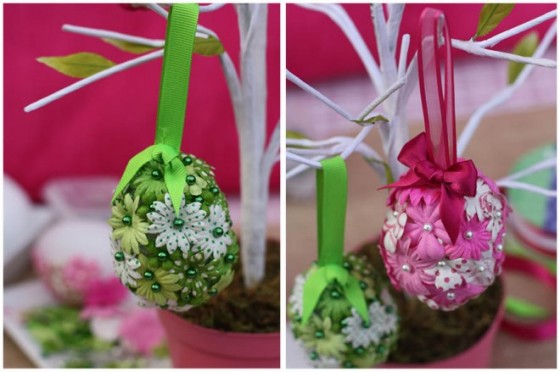 These are total sweethearts. Not only will you be making oh-so-pretty Easter eggs, these are also very easy to make. Courtney shares: These little floral easter eggs are SO EASY to make! Seriously, you could make a dozen while watching your favorite television show and bam, you have a whole tree's worth!
8

Chalkboard Pails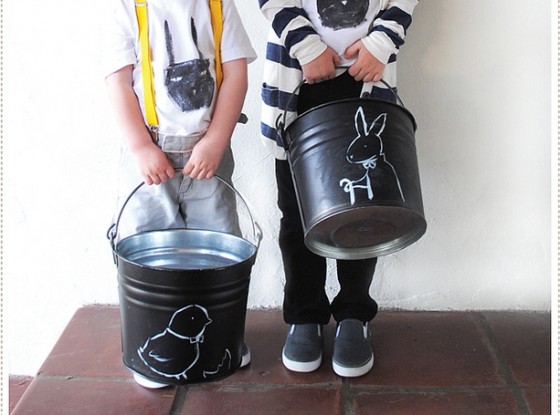 If your kids are going Easter egg hunting, it helps to give them the right tools. These chalkboard pails are great, for example.
9

Egg Topiary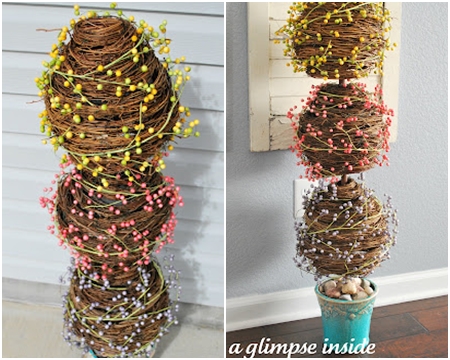 These look really beautiful. In fact, they look like they can be great home decorations all year. Check out the tutorial now and learn how to make your own.
10

Marbleized Easter Eggs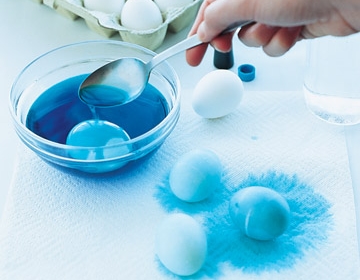 This is another DIY project for Easter that your kids will love to do. No can can ever resist making a mess with paint. Even those who are only kids at heart love it, too.
11

Easter Candle Holder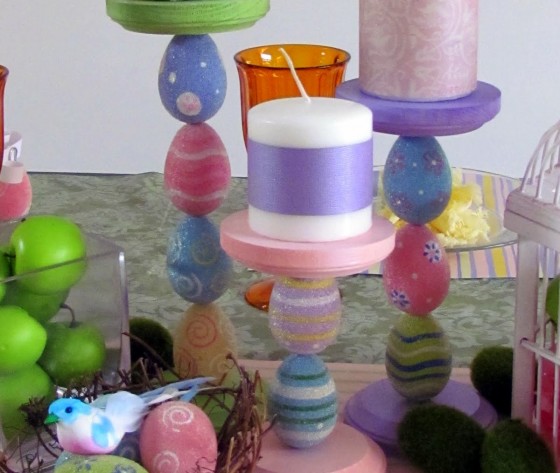 This is clever and cute. I love that they used very colorful decor elements for the candle holders but you can always go for monochromatic.
12

Fabric Silhouettes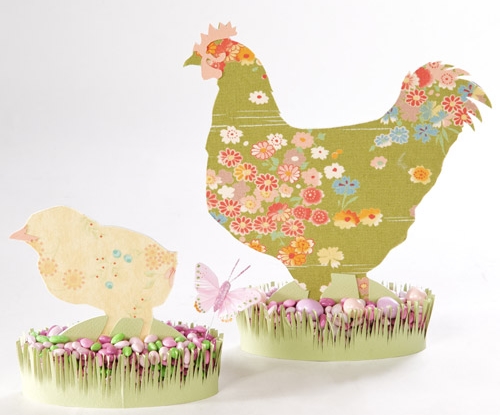 I am always down for craft projects that will help me deal with my unlimited pile of scrap fabrics so I had to include this in this list of DIY projects for Easter.
Hope you find these DIY projects for Easter helpful. If you happen to make one or two of these DIY projects for Easter, let us know via the comments section. We'd love to admire what you and your kids make!
Please rate this article