DIY Projects for working out will bring an element of handmade to your health adventures. Most of the DIY workout projects we have here can be accomplished via the usual crafty methods. One, however, is for clever concoctions that will keep your yoga mat clean and smelling nice. Let's check out these great exercise craft ideas, shall we?
---
1

Armband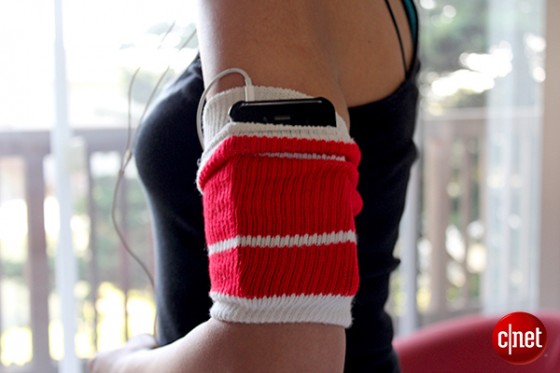 Looks cozy and secure, right? But can you believe that this was simply a sock repurpose? That's right, you can make a nice-looking armband for your music player or mobile using a tube sock. Check out the link for the tutorial.
---
2

Toiletries Kit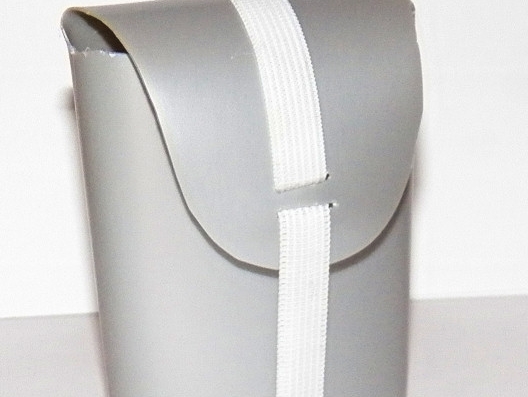 If you go to a gym and you often find yourself taking showers there, having a nifty toiletries holder is essential. This one is particularly great because it's economical and water-proof, too. The basic materials you need to make this are only elastic and an empty shampoo bottle.
---
3

Yoga Pants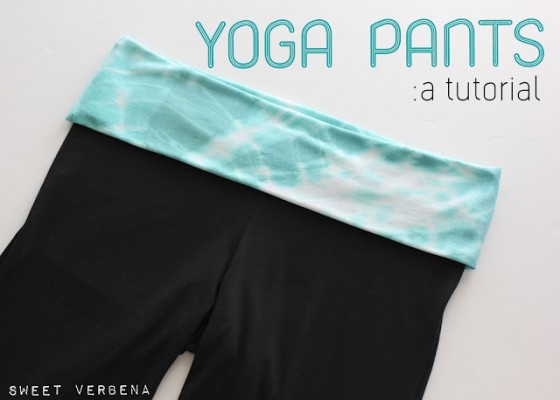 This DIY exercise tutorial is brought to us by the creative Katy of Sweet Verbena. To make this pair of yoga pants, you will need an old pair from which you can make a pattern. With the help of a serger, this is one easy DIY project that you can do.
---
4

Headband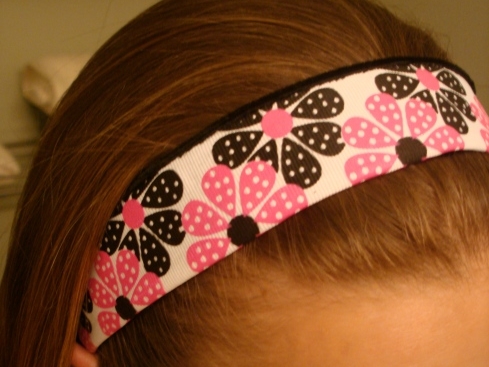 Here is a workout headband that will not slip off your head. Because yes, THAT is annoying. I love DIYs that give us practical solutions!
---
5

Yoga Mat Spray Wash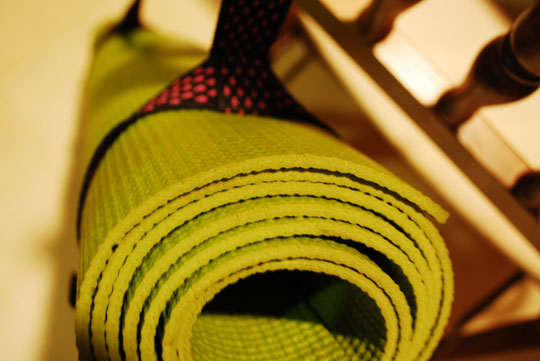 Because who wants to work out on a smelly mat, right? The link below shows you two recipes. One is for keeping your mat smelling nice and the other is for heavy-duty cleaning.
---
6

Gym Bag + Accessory Bags

This tutorial shows you how to make these three pretty bags that you can use at the gym. I like this tutorial because it shows you many basic bag-making techniques. In fact, I think that you can design your own bags based on the techniques you learn from this tutorial.
7

Workout Shirt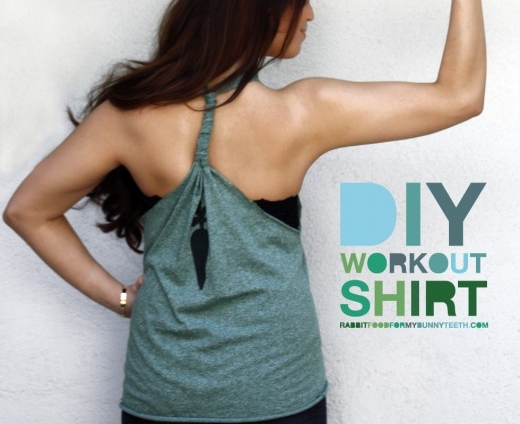 This is one of the more popular DIY workout projects online today. Why? Because it's clever and Catherine is an inspiration when it comes to eating healthy and loving your body.
---
8

Eye Pillow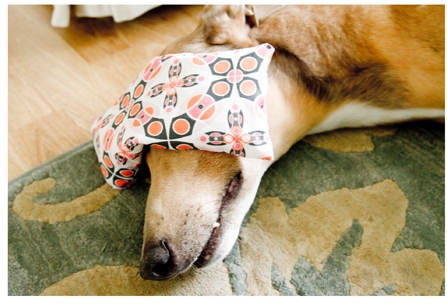 One of the best ways to cool down after a yoga session is to put a little pillow over your eyes (they're called eye pillows, of course). Hanri teaches us how to make one using fabric pieces, flax seeds, and essential oil.
---
9

Phone Holder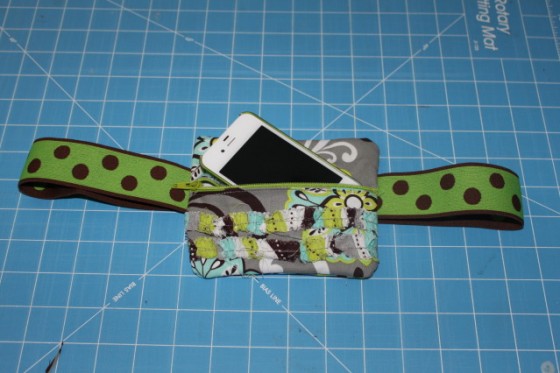 If running is your exercise of choice and you don't always wear clothing with pockets, this DIY workout project is for you. This is basically a fanny pack but a lot prettier. If you have lovely fabrics, I bet you can sew one that will make other runners quite envious.
---
10

Yoga Socks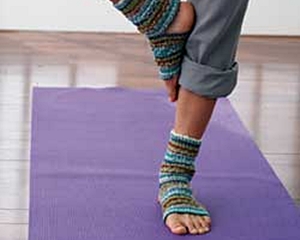 This DIY exercise idea will have you knitting a pair of toe-less and heel-less socks. They're great for keeping your feet warm during yoga sessions.
---
11

Shuffle Band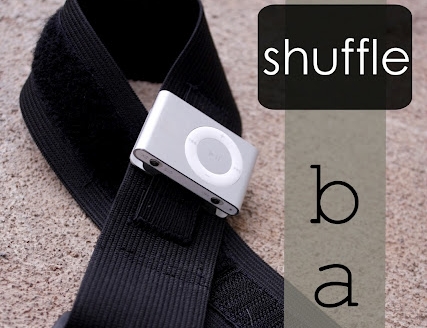 Here is another DIY workout idea that will help keep your music player secure while you sweat about. Among these projects here, this one is something that you can do for someone of the masculine persuasion. Of course, ladies can rock this, too.
---
12

Yoga Mat Bag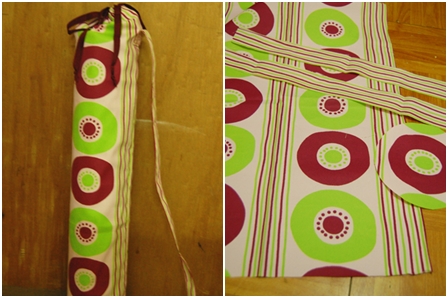 This is one of my old tutorials. Back when I still did yoga several times a week. *sigh* I should seriously get serious about living healthy again. Anyway, enjoy the tutorial!
Hope you find something to make from this list of** DIY workout craft projects**. Who knows, these DIY exercise ideas might just motivate you to start working out again.
Top Photo Credit: we<3it
---
Popular
Related
Recent