DIY Projects using Twigs and Branches will help give your home that rustic feel. If, like me, you are not a big fan of the polished or too-modern look, you will love these DIY ideas with twigs and branches. These will give your home that hippie or Boho (yes, I'm still obsessing over all things Bohemian) feel. Let's get crafting!
Table of contents:
1

Mini Twig Chairs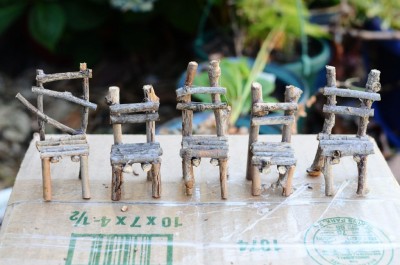 Gaaah too cute! I love making miniature dollhouses so I just had to include this in this list of DIY twig and branch ideas. For those who have been thinking of making a fairy garden, these chairs will complete your project.
2

Twig Chandelier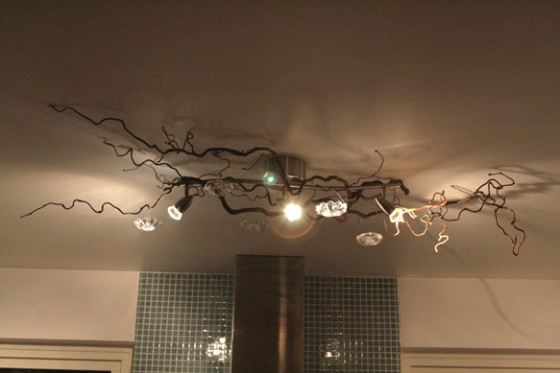 This particular project will show you that a twig design detail can fit in a modern home. What I love about this are the shadows the branches cast over the ceiling. Almost magical!
3

Photo Ladder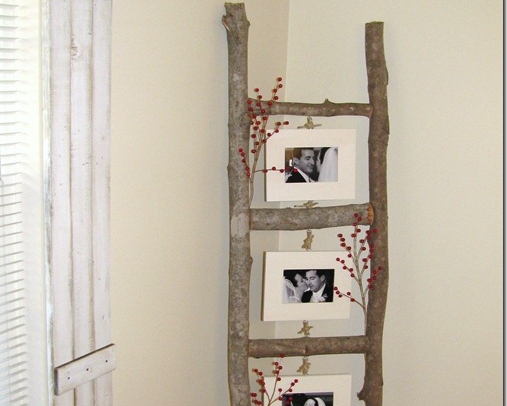 How creative is this? While this is one of the** DIY ideas using twigs and branches** that I can never make because I have cats, I still had to feature it. It's a great way to show off memories and will sure add a rustic touch to your home.
4

Simple Centerpiece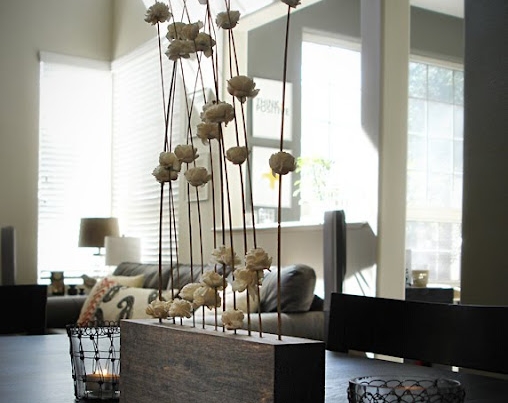 I bet you have a random block of wood in your craft room. Take it out, drill holes, and add twigs. These simple steps just earned you a lovely table centerpiece.
5

Twig Art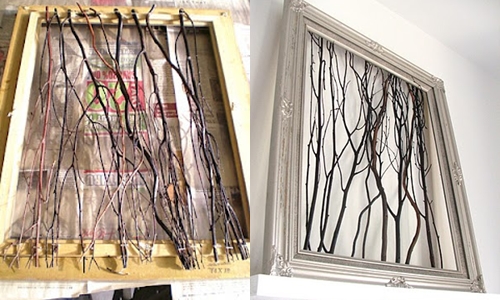 How beautiful! It looks like you framed a part of a woodland scene, doesn't it? This is easy to make, too. Head on over to the tute for the steps.
6

Lighted Wall Art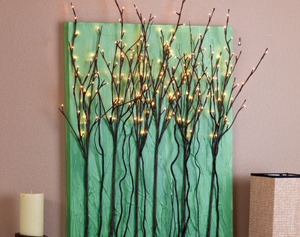 This is another wall art featuring twigs. Unlike the one above, this particular** twig DIY project** will require more steps and materials. The result, however, is all sorts of wonderful.
7

Coat Rack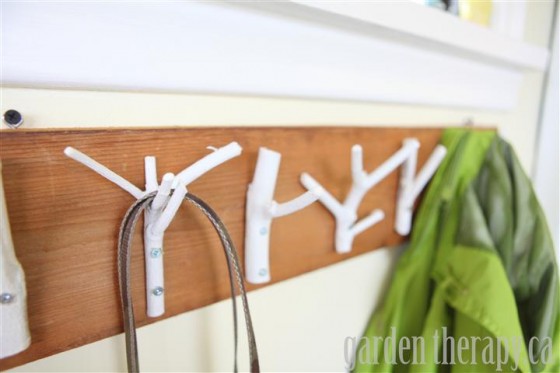 This is probably one of my faves from these** DIY ideas using twigs and branches**. I bet you'd want to make your version, too.
8

Candle Holder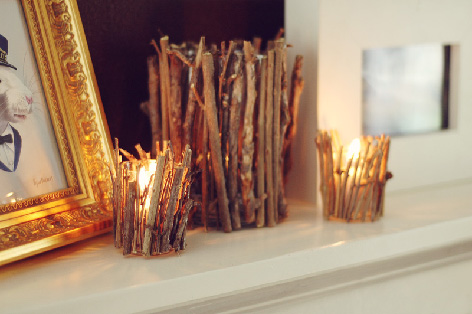 This is a weekend project that your kids can help you do. Come sundown, your family will have pretty luminaries. Check out the step-by-step process via the link below.
9

Push Pins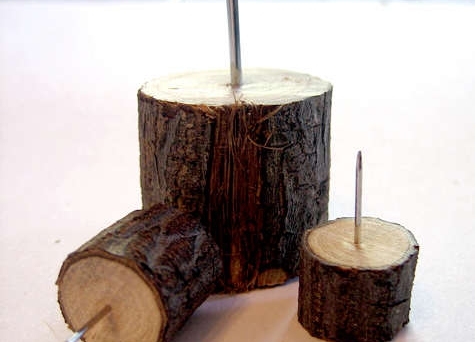 How clever! I am always looking for interesting and fun pins; these twig ones definitely take the cake as far as "most interesting" goes.
10

Twig Lamp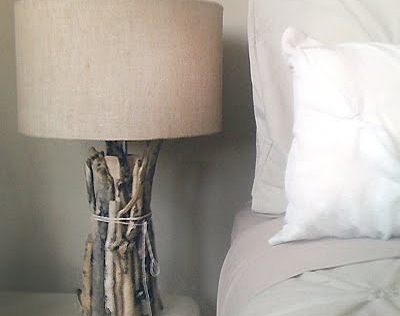 This one is pretty easy. You take a lamp with an ugly base, wrap it with twigs, and fasten the whole thing with a string or a piece of pretty fabric. You can paint it if you want.
11

Tree Chandelier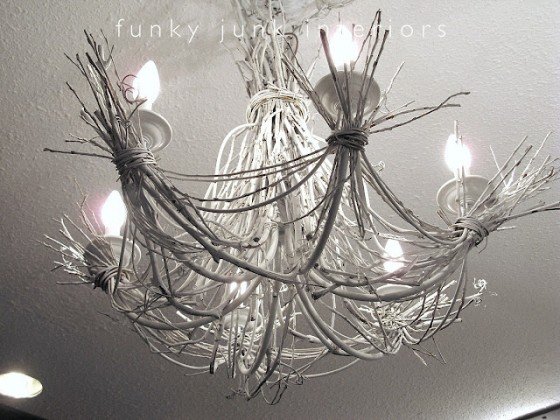 Unlike the lighting idea we featured above, this particular** twig DIY idea** will require you to make a more traditional chandelier shape. You'll end up making unique and rustic, for sure.
12

Branch Side Table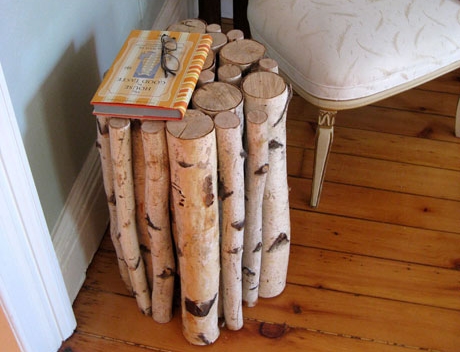 This is a cheap and easy DIY version to those pricey log tables you see sold in stores. You can use a sealant or paint your completed table if you want a more polished look. You can even add glass on top.
Hope you find something fun to do from this list of DIY projects using twigs and branches. I will attempt the mini chairs and the coat rack from these** twig DIY ideas**. How about you?
Please rate this article