DIY Pot Racks are actually quite easy to construct. The DIY pot racks we are going to feature here will surely help you complete your kitchen. Don't worry, most of these** DIY pot racks** do not require expensive materials. In fact, most of these will need you to use reclaimed materials only. Fun, fun, fun!
---
1

Use the Frame of a Coffee Table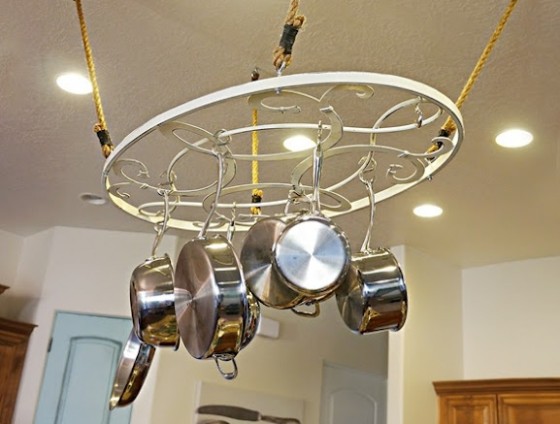 This one calls for a metal frame. If you can find one with an ornate design, that would be fabulous. Something with a removable glass top will be quite easy to work with as well. When you hang your pot rack, make sure that you get help from those who know their way around sturdy hardware stuff.
---
2

Use an Antique Sled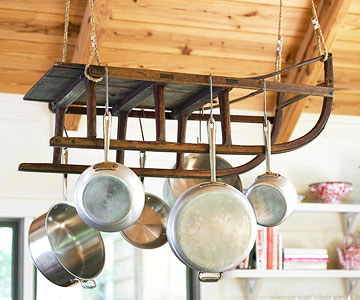 How creative! Making this DIY pot rack will not require special construction steps. Basically, you hang the sled to the ceiling of your kitchen and use S hooks to hang your pots. Easy and cheap! This is a fantastic pot rack for those who have that rustic theme going on in their kitchens.
---
3

Use an Old Fence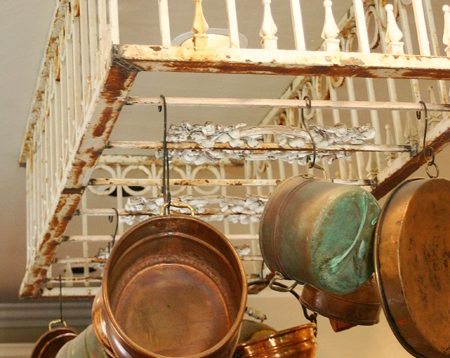 Using an old fence as a pot rack is actually quite common. Because really, you can't look at one and not think that they'll be great for hanging things. Mia here re-constructed the fence she found to something box-like. If you know a welder, this is a nice route to follow. Of course, using one row of fence as a simple pot rack can work, too. I suggest painting the fence to match your kitchen theme.
---
4

Use Copper Pipe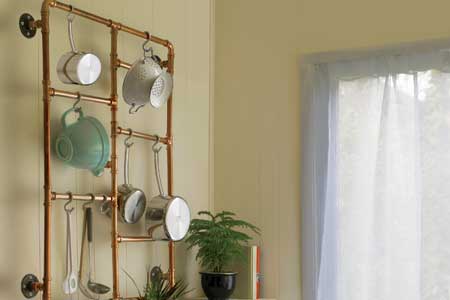 This particular DIY pot rack may not be everyone's cup of tea. Personally, I think this copper pipe pot rack idea is genius. In fact, you can combine a shelf and a pot rack using this project. Like say, one horizontal section of the pipes will hold your cookbooks while the rest will have S hooks for hanging your pots.
---
5

Use a Ladder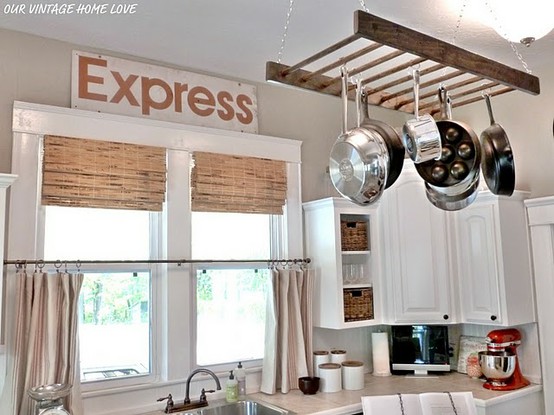 This is also one of the common** DIY pot rack ideas** out there. Again, this will not require complicated welding or carpentry steps. With a good chain or rope, you hang the ladder. You then use S hooks to hang your pots. Easy! And cheap, too. I bet there are sturdy ladders in your favorite thrift store.
---
6

Use an Old Door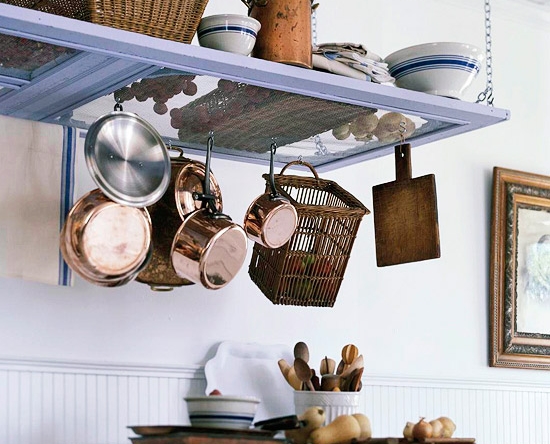 This particular idea makes use of a screen door. However, you can also utilize a good vintage one with a metal frame. Even a window with a metal frame will work, too.
7

Use a Pegboard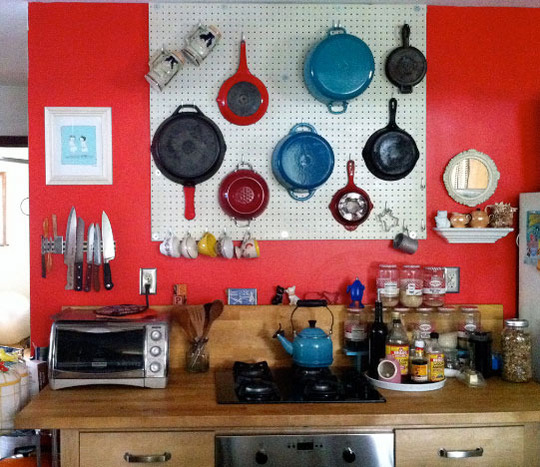 Oh, the many uses of pegboards! Aside from helping you organize your garage or craft room, a good perboard can also become a wonderful pot rack. Check out the link for great tips on installing a pegboard in your kitchen.
---
8

Use an Iron Trellis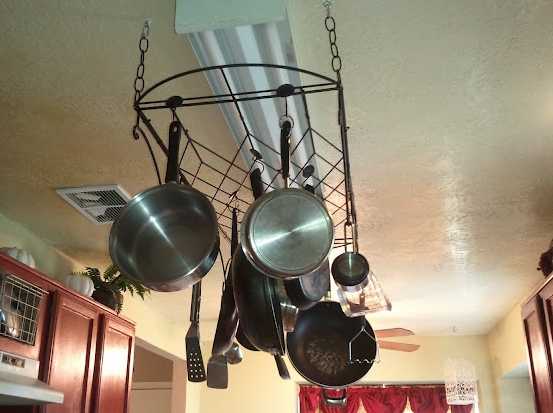 An iron trellis will make for a good pot rack, too. If you're lucky like Loraine here, you can find them on clearance over at Joann's. Check out the link for how she constructed her DIY pot rack.
Pot racks sold in stores can go for several hundred dollars a pop. The** DIY pot rack ideas** we featured here will not cost that much money. In fact, if you know where to find good vintage materials, you will be able to make a pot rack that is not only cheap but also beautifully unique.
---
Popular
Related
Recent