DIY Miniature Tutorials fill my Pinterest home page. I am still on my miniature dollhouse phase and I pretty much repin all awesome** miniature DIY projects** I encounter. A good number of them link back to 1 Inch Minis by Kris. If you love to make your own miniature furniture and accessories, you will absolutely enjoy this blog. Kris is all sorts of fantastic. Her DIY miniature tutorials are so incredible I end up with my jaw on the floor whenever I check out her blog. I have gathered here 10 that I think you will love.
---
1

Cathedral Radio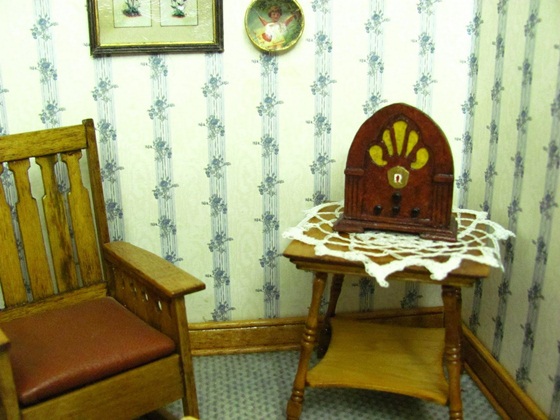 Adorable, right? Not only is this** DIY miniature tutorial** fun to follow, you will also be rewarded with a fantastic dollhouse radio. I love this post on 1 Inch Minis because you get helpful tips on painting and giving handmade mini furniture that antique finish.
2

Vintage Kitchen Chair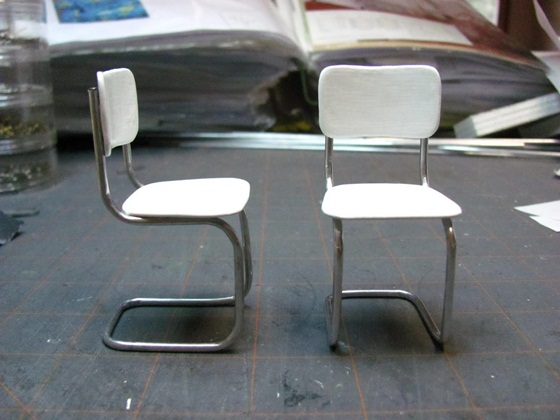 Yes, those are miniature chairs. Even more astounding: they are handmade. This is probably the miniature tutorial that made me a die hard fan of Kris. Check out the link for the complete set of instructions.
---
3

Kitchen Cabinet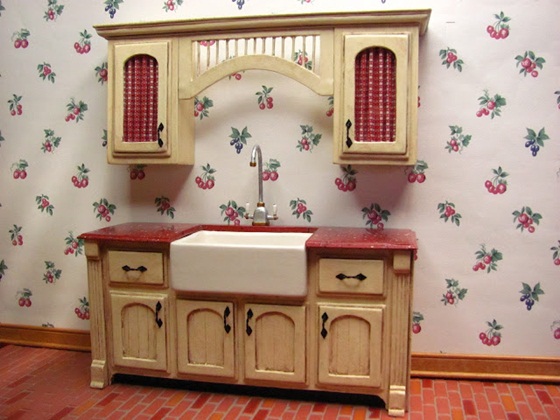 Can you believe that this is made of mat board? Kris is ridiculously talented, I tell you. Now don't worry if this looks a bit complicated. The link below will lead you to a comprehensive step-by-step guide.
---
4

Roll Top Bread Box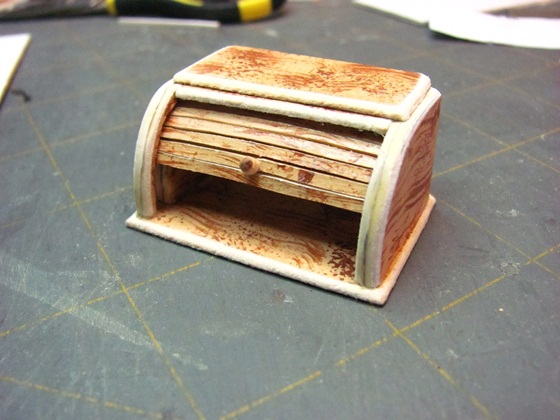 Too cute! If you don't want to start with the previous** miniature DIY project**, you can go for this much smaller one. You will need mat board for this, too.
---
5

Paper Basket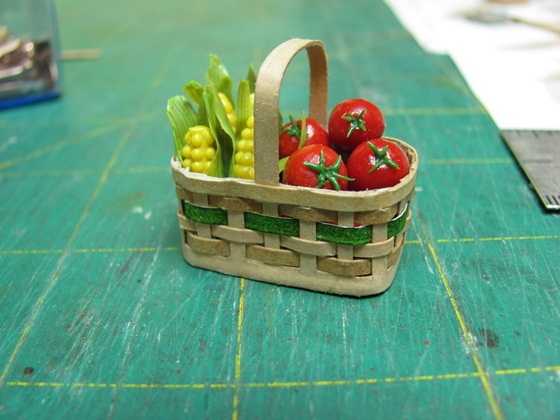 The little details are the best parts about any miniature dollhouse project. And making this paper basket will help your shabby-chic kitchen or garden shed look even more delightful.
---
6

Ottoman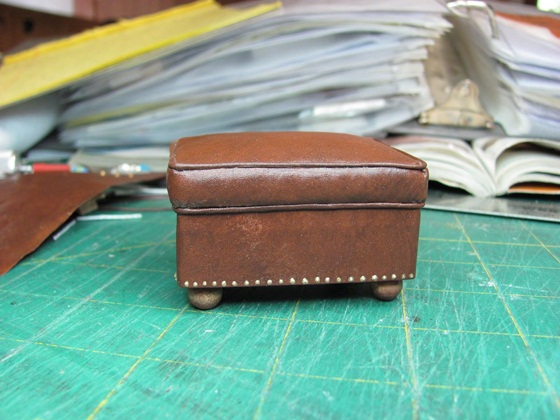 Before I found 1 Inch Minis, I attempted to make an ottoman for a miniature study I was making. It was a complete fail. Armed with Kris's miniature tutorial, I am certain that my next attempt will no longer be fraught with frustrated sighs.
---
7

Fly Swatter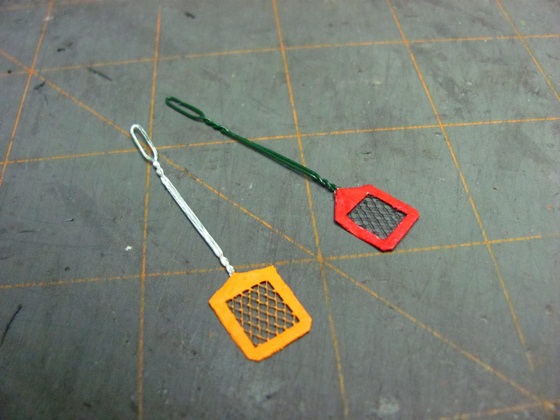 You can buy one but why do that when Kris has a great miniature tutorial for us? I love that the handle has decorative elements.
---
8

Kitchen Dresser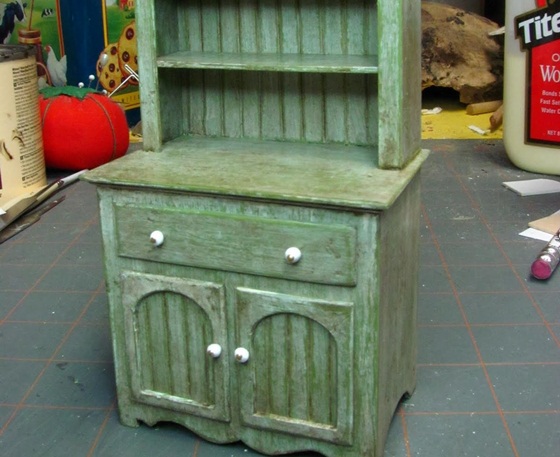 I love this because Kris shows us how to give** handmade miniature furniture** an aged finish. With techniques you learn from this tutorial, you can easily make an adorable bench or swing for your dollhouse.
---
9

Shabby Chic Bed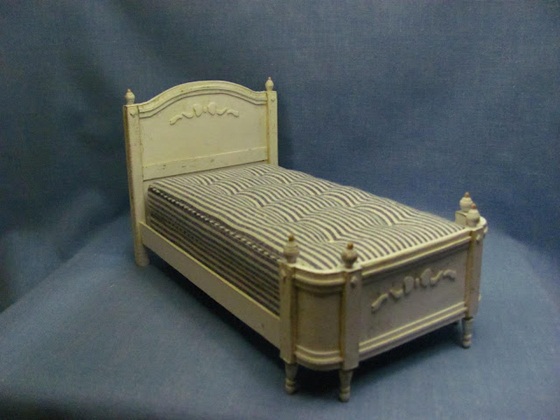 Like you, I cannot believe that this bed is handmade. I had to include this here not only because the bed is all kinds of awesome but also because you get to learn a lot of** miniature DIY** techniques from this post (e.g. making carved "wood" legs and using punchers to add details).
---
10

Vintage Kitchen Table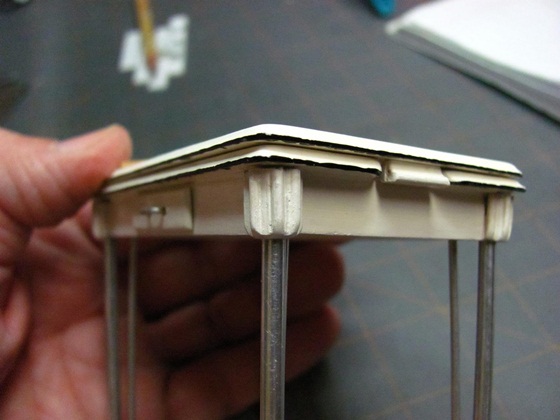 This table matches the pretty kitchen chairs above. This is one of the DIY miniature tutorials on 1 Inch Minis that made me say out loud "Oh Kris, you are ridiculously creative." Look at the details of this table!
I'm sure you're a big fan of Kris now as I am. Her DIY miniature tutorials are simply delightful. I love that she also peppers her miniature tutorials with encouraging words. Her projects may look complicated but she says that they're easy.
Hope you find these** DIY miniature tutorials** useful! I leave you with words that Kris often uses to end her tutorials: Have fun, expand on it, make it better, just keep making minis!
---
Popular
Related
Recent