DIY Sunburst Mirros are all beautiful. When I researched these** DIY sunburst mirrors**, I got very excited to make my own. I bet you will find these mirrors beautiful as I did. So read on and find inspiration for your next home decor project. Enjoy!
---
1

Paper Ephemera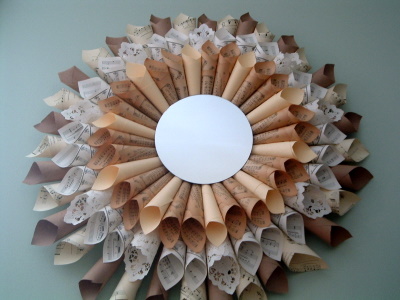 This DIY sunburst mirror has a frame of sheet music, manila paper, paper doilies, and brown craft paper. The result: something elegant and truly unique. Read the the tutorial now to know how Angie assembled her pretty sunburst mirror.
---
2

Paint Sticks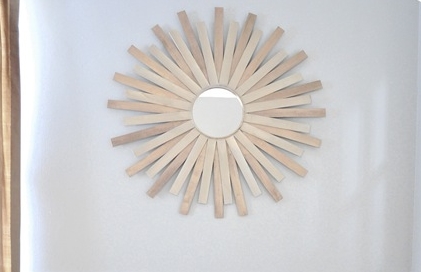 How elegeant! The great thing about this particular DIY project is that you can paint the sticks any color you like. You can go for something girly or black for drama. Another fantastic aspect about this project is the fact that it's cheap.
---
3

Bamboo Sticks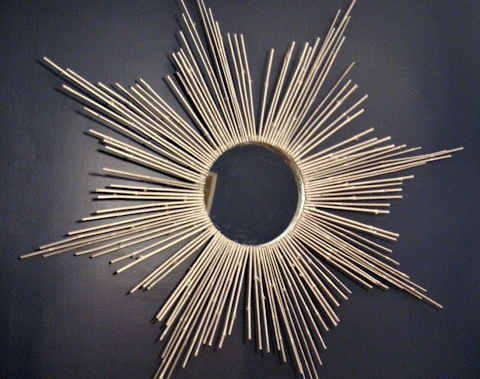 If you want your sunburst mirror to have that sorta organic look, this is the tutorial for you. You can paint the sticks but I think their natural color will be lovely, too.
---
4

Wine Barrel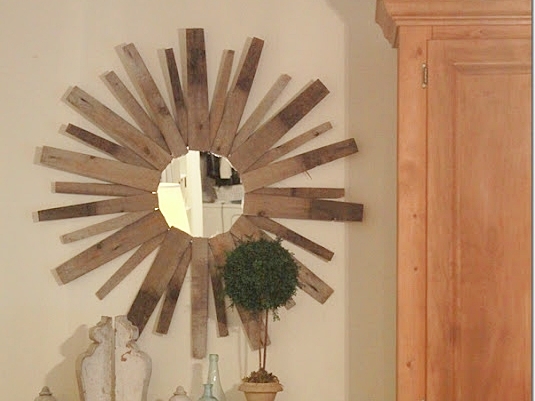 This one is all kinds of clever. The rays of this mirror are made of wine barrel boards. Great way to salvage something that could very well be on its way to the trash, right?
---
5

Plastic Spoon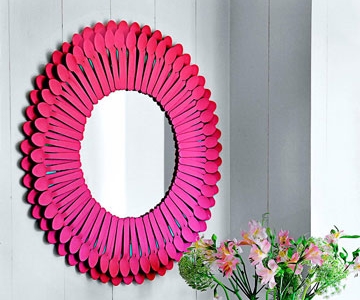 I love that color! Just like the previous sunburst mirror tutorial, this one is great because it will require materials that are very cheap.
---
6

Cedar Shims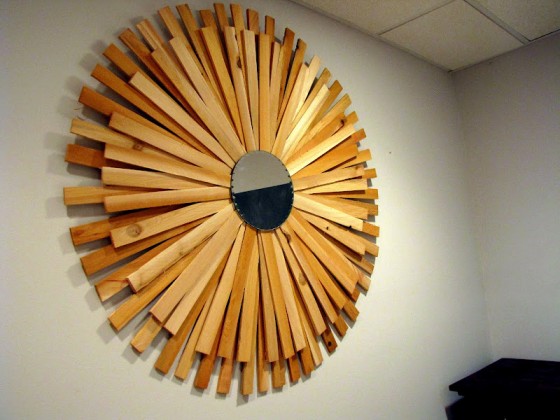 This particular sunburst mirror is large. It will most likely take some time to assemble, too, but the final product will be all sorts of awesome. I would not mind having this mirror in my living room, to be honest.
7

PVC Pipe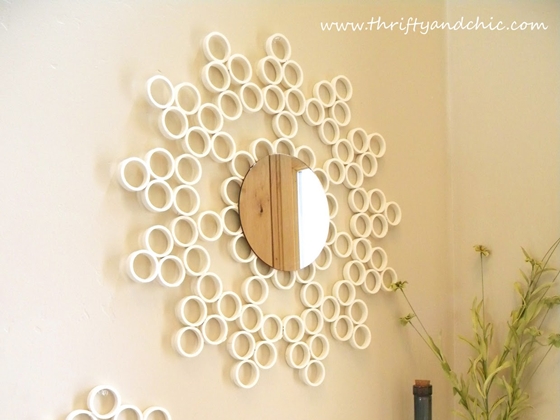 Notice how some of these DIY sunburst mirrors call for materials that you would not normally use for crafting projects? This PVC pipe mirror is one great example. This is probably my favorite among these sunburst mirror ideas. There is something quite ethereal about the color and floral style of this mirror. Love it!
---
8

Wood Dowels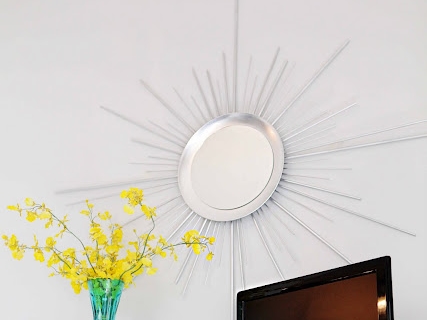 This one is very pretty, too. The placement of the rays look random but you have a choice to follow a pattern. Personally, I like a mirror with random ray sizes and distance.
---
9

Kindling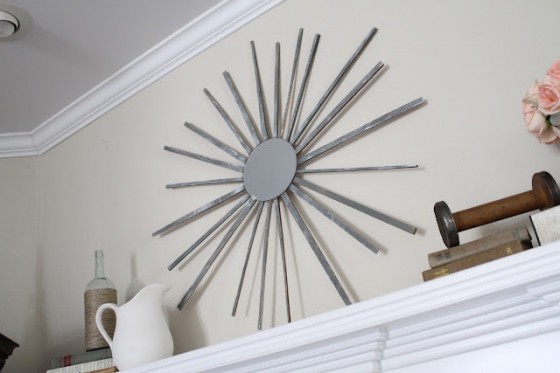 This one cost only $8. How awesome is that? The sunburst is made of kindling painted with gray and with distressed effects added. Classy, yes?
---
10

Poster Board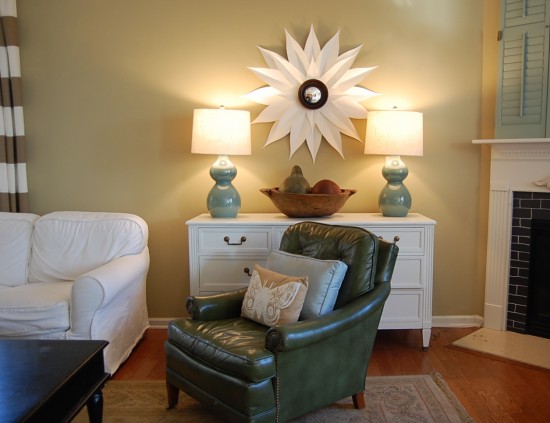 If you want something minimalist and easy to do, this is a great DIY sunburst mirror tutorial to follow. I am leaning towards copying this idea; I finally know what to do with the rolls of watercolor paper we have lying around...
---
11

Driftwood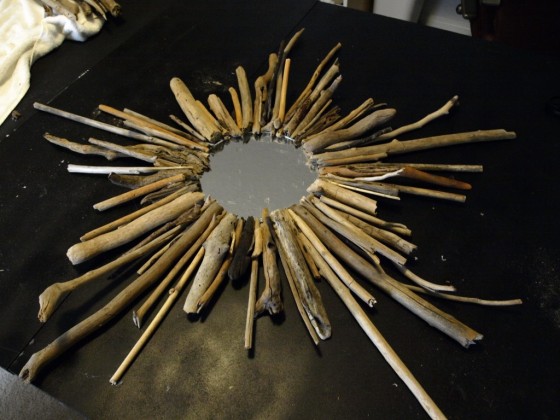 Now THIS will cost you next to nothing. If you happen to have a round mirror somewhere, you will end up making a very cheap but very creative sunburst mirror.
---
12

Cereal Box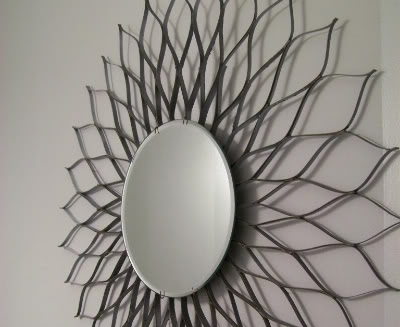 Here is another sunburst mirror idea that will be very cheap to make. This is also a great idea for those who like to play with paper and glue.
My head is currently bursting with ideas regarding which of these DIY sunburst mirror projects to try first. I am also thinking of other materials that I can use to make my own** DIY sunburst mirror**. The possibilities sound endless. And cheap!
Which of these DIY sunburst mirror ideas do you like?
---
Comments
Popular
Related
Recent