As promised, here is the second batch of our DIY Mirror Makeovers. I have given you DIY ideas for giving square or rectangular mirrorsa crafty makeover. Today, we check out even more creative** mirror tutorials**; only this time, we'll focus on round mirrors. Hope you enjoy this DIY list!
---
1

Doily Border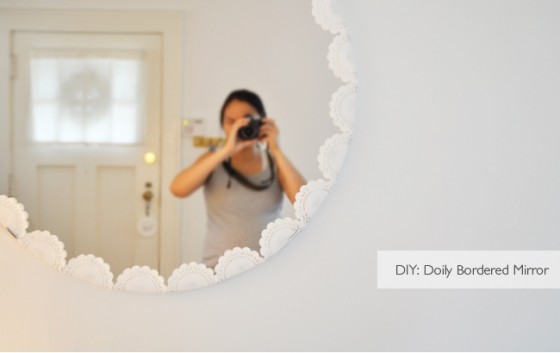 This** mirror makeover** is the embodiment of sweet and simple. The final look may already be enough to convince you to try this DIY but I still want to note that this is an easy project. What you simply do is fold the doilies and then tape them to the border of the mirror.
---
2

Gilded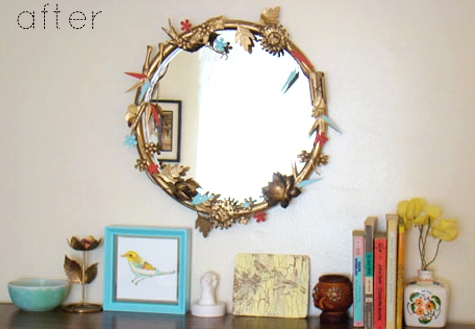 This looks straight out of a fair tale, doesn't it? The great thing about this** DIY mirror** is that all components are thrifted. The gilded parts used to be wall hangings. The mirror was thrifted, too. After spray painting and re-assembling, it became a "new" beautiful addition to a lovely home.
---
3

Curtain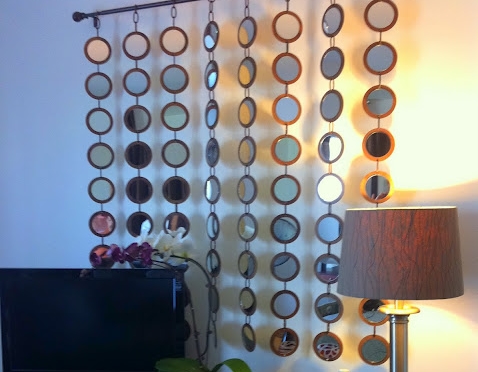 How clever is this? The great thing about this mirror makeover is that it gives you an interesting home decor that looks store-bought. To make your version, you will need wooden circles and mini round mirrors.Check out the link below for the complete tutorial.
---
4

Sequined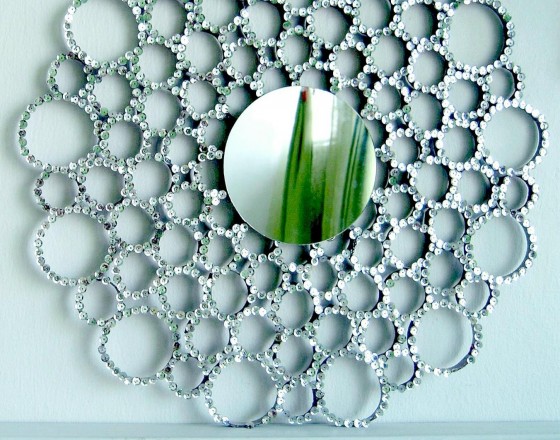 One way to give a round mirror a makeover is to go for a sunburst look. I have already given you a list of sunburst mirror DIYs but I believe that this did not make the cut. Good thing I encountered this fun sequin tutorial just in time for this new DIY list.
---
5

Rope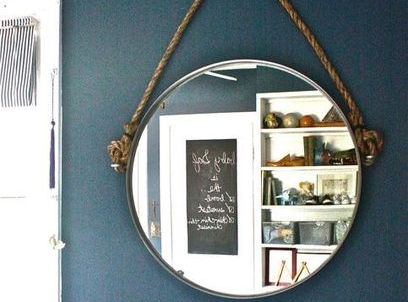 This** DIY mirror** project is inspired by a Restoration Hardware product. The inspiration is pricey (of course), so crafty Leah made her own version. Check out her complete instructions on Apartment Therapy.
---
6

Star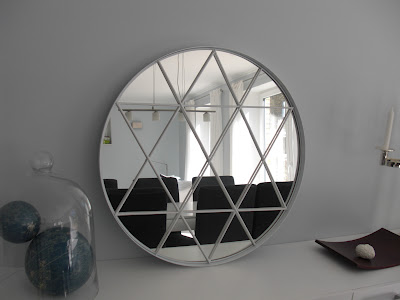 The round mirror used for this DIY project is the Grundtal from Ikea. With wooden dowels crisscrossed over the mirror, it becomes a whole new piece of home decor. I like that the wooden dowels are painted white but I think you can go for other colors, too. How about glossy black?
Tutorial (in German)
7

Convex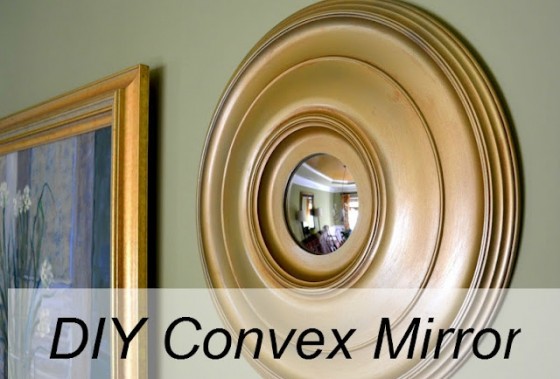 Can you believe that the frame of this mirror was a ceiling medallion? Clever, right? Aside from the medallion, you will also need a convex truck mirror, spray paint (if you don't like the color of the medallion you bought), hot glue, and box cutter to make your own version.
---
8

Rackets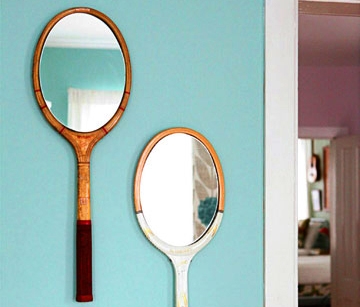 These are vintage tennis rackets. You can display them as is or use them as frames for oval mirrors. If you prefer the latter, you will need only one other material to complete the project: liquid nail mirror adhesive.
---
9

Styrofoam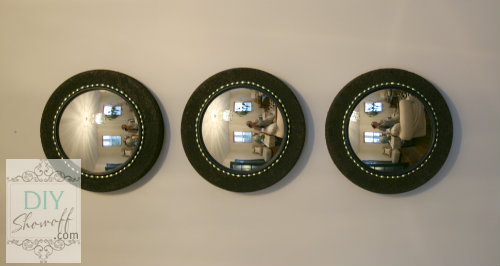 This DIY idea is for convex mirrors as well. But instead of using a ceiling medallion, the frames will be made of Styrofoam wreath forms. You paint the wreath form in any color you like, glue the mirrors to the center, and then add other decorative details.
---
10

Ruffly Fabric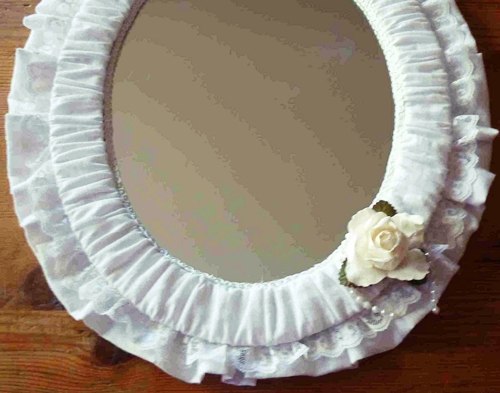 If the mirror you're working on is for a little girl's room, this ruffly fabric idea could work. Remember, though, you will want to hang this mirror (and other heavy and hanging objects) in a very secure manner if its new home is indeed a little girl's room.
Aren't these mirror makeovers fun? I think I will be trying the doily idea and the ceiling medallion one, too. If you have** DIY mirror tutorials** as well, please share via the comments below.
---
Popular
Related
Recent