Mug Makeovers are simple and fun projects. I know, I know, I say that to almost every DIY list I make; but trust me, these** mug makeovers** are wonderful craft projects. The fact that these crafty mug makeovers require only a few materials is a bonus, too. Hope you like these ideas!
---
1

Chalkboard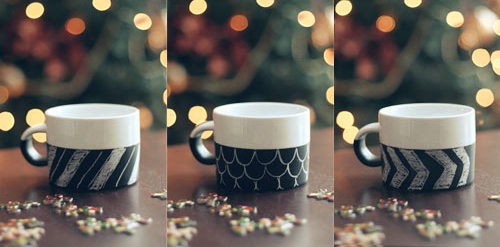 Chalkboard paint has lots of brilliant uses for craft projects. Take note, though, that you will use porcelain chalkboard paint to make a DIY mug. You can't use the regular kind.
---
2

Gold Geometric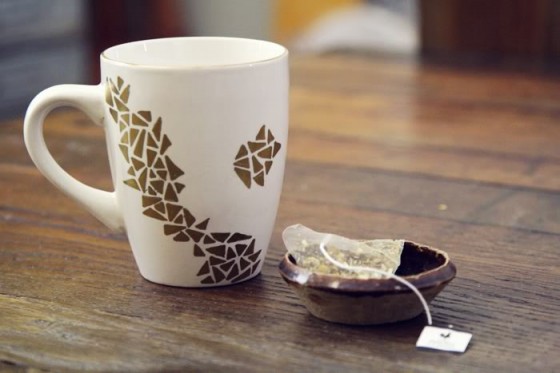 Buy a mug from the 99-cent store and draw geometric patterns using Sharpie paint pen. Those are the simple steps used by Danni to create this chic mug. Isn't the gold paint lovely? Design variation: polka dots!
3

Number Stencil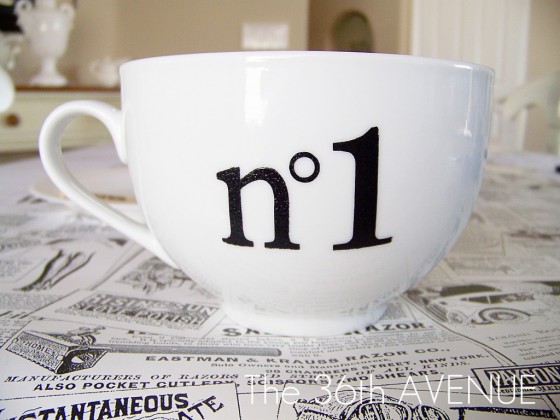 Love to stencil? This is a great mug makeover that I'm sure you will enjoy. The products that you will need to copy this type of mug design are DecoArt Ceramics Paint, brush, and vinyl stencils. Of course, you will need plain mugs, too.
---
4

Monogram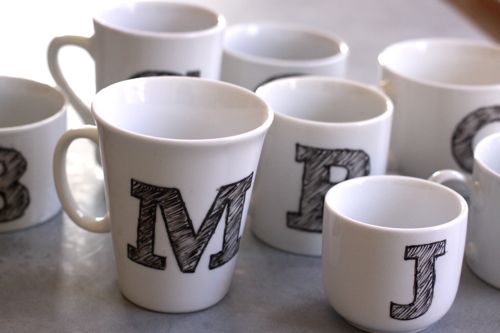 Here is a fun project that you can do with your kids. The basic steps include cutting a stencil of the letters you will paint, tracing the letters to the mug, and then filling the letters with stripes using Porcelaine pen. Then you bake the mugs to make the letters permanent.
---
5

Chevron-like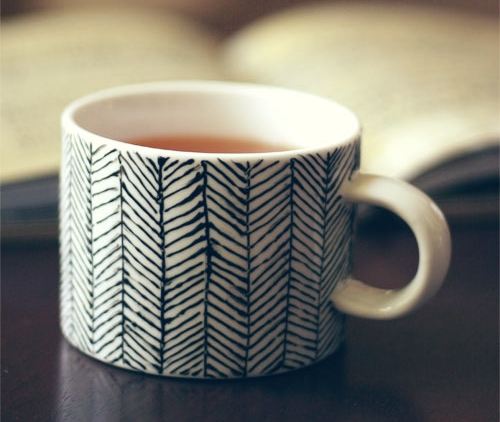 This beautiful** DIY mug** was painted using Pebeo Porcelaine. Check out the link to see where you can buy it. Anyway, to make this mug, you paint your pattern directly from the tube of the Porcelaine paint. I like this mug makeover because you can get really creative with the whole thing.
---
6

Ombre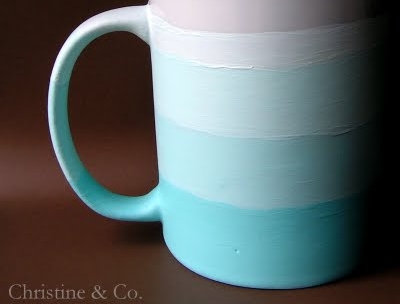 Yep, even your mugs can enjoy the ombre trend, too. The products used to make this lovely mug effect are Martha Stewart paints. According to Christine, "this paint is great on many surfaces (including fabric)." Yeah, you should totally buy these paints. And make ombre mugs!
---
7

Faux Cross-Stitch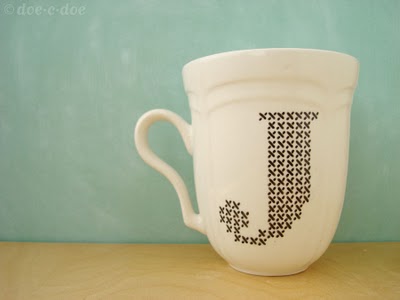 This is another** mug makeover** that you can do using the very awesome Porcelaine pens. While the basic steps used for making this DIY mug is the same as two previous projects I've featured here, I had still had to include this. Why? Because the cross-stitch look is all sorts of cute.
---
8

Animal Stencils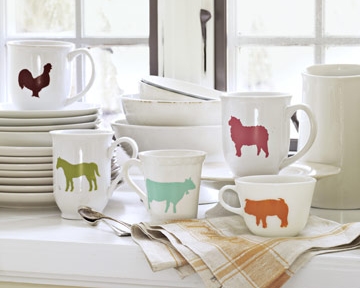 Aren't these cute? Don't worry if you can't draw to save your life. The link for the tutorial has the templates for cow, sheep, and pig. Aside from the DIY stencil, you will also need PermEnamel paint. This paint is dishwasher-safe and is fun to work with.
---
9

Doodles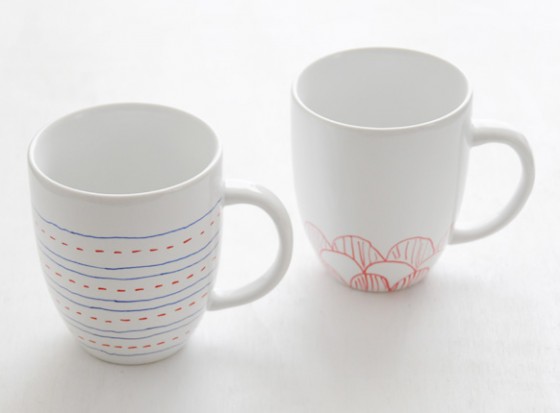 Okay, this is another mug makeover that you can do using Porcelaine markers. But since this tutorial has fantastic (and drawn!) steps, I just had to include it in this list. The notepad-like design of the left mug is cute, yes?
Aren't these** mug makeovers** simply wonderful? I am off to find Porcelaine markers. I cannot wait to do some of these DIY mug ideas!
---
Popular
Related
Recent