DIY Sun Catchers are great summer projects. We have only 8 s**un catcher tutorials** here but I reckon that these will inspire you to create your own designs. Aside from giving you inspirations for other DIY sun catcher styles, these projects are also fantastic because you can do them with your kids. Let's get started!
---
1

Melted Beads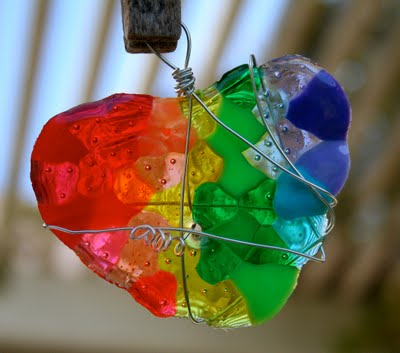 Isn't this pretty? This is a brilliant DIY sun catcher to make because you will not spend a cent on this. In fact, you will be giving new life to materials that have probably been gathering dust in your home for years. I am talking about beads. To make this pretty melted bead sun catcher, check out Michelle's wonderful tutorial
---
2

Plastic Cup Rainbow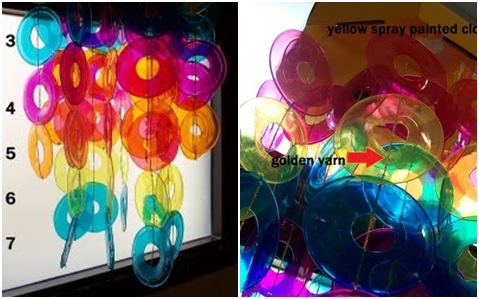 Can you believe that this DIY sun catcher is made of plastic cups? Erin used type 6 recycling plastic cups. Apparently, they melt like shrinky dinks. In other words, you can use these plastic cups in lots of crafting adventures. To make this particular craft project, you will have to melt the cups without the bottom. For the complete instructions, check out the link below.
3

Memories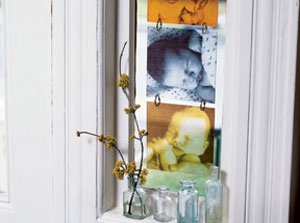 To make this DIY sun catcher, you will need a product called clear window decal film. They are available in craft stores; make sure that you get the type for ink-jet printers. Design variation: print landscapes instead of people.
---
4

Hardware Cloth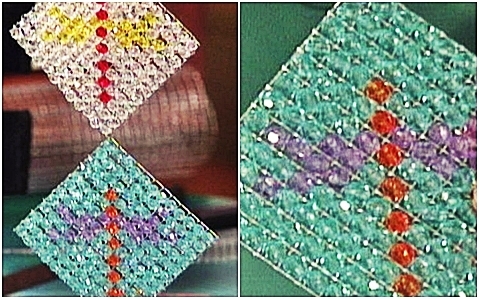 According to Carol, you can find hardware cloth in 2"x10" rolls. They are available in hardware stores or home improvement establishments. If you still have beads left from doing the first sun catcher DIY idea above, you can use them for making this particular craft project. Make sure that you use the clear type, of course.
---
5

Dragonfly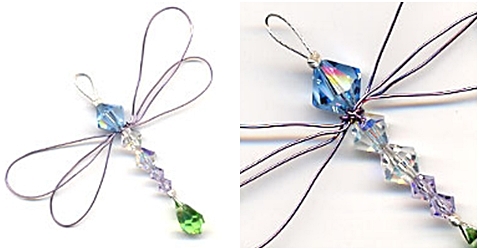 I love this! I had a sun catcher phase (about 8 or so years ago) and the ones I made were of wire and multi-faceted clear beads. This pretty dragonfly reminded me of my old DIY sun catchers.
pauline
says tutorial under picture but unable to log into...
---
6

Random Beads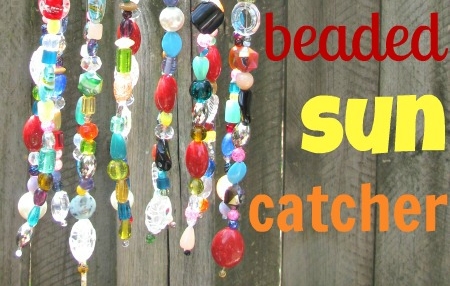 Another DIY sun catcher idea using leftover beads! Don't you just love craft projects that allow you to use loose and random materials? In order to make a pretty sun catcher, you will want to pick mostly clear or glass beads. Design variation: use beads in monochromatic colors. How about shades of blue?
---
7

Gelatin Plastic Rainbows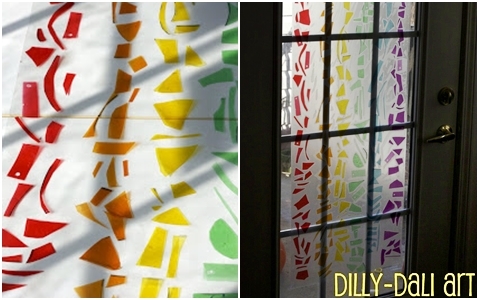 Did you know that you can make plastic from unflavored gelatin? Insane, right? What you do is mix the gelatin with water and any coloring that you like. You pour a thin layer of the mixture over a mold of some sort and then let it dry for several days. Once your plastics are dry, you can then cut them to make your sun catcher. Fun!
---
8

Plastic Lid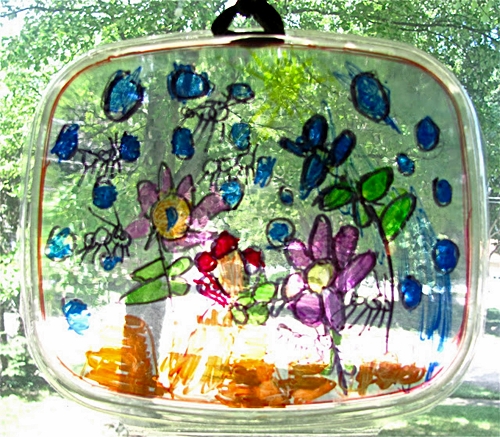 This is a craft idea that helps teach kids about recycling and art. Basically, you let your kid go crazy on a clear plastic lid and then hang it up as a sun catcher. Of course, you can also do your grown-up art thing and draw pretty awesome stuff.
Got more DIY sun catcher ideas? I bet you do! Tell us about them; link to blog posts or photos so that we may admire your DIY sun catchers.
---
Comments
Popular
Related
Recent