Fall craft ideas are fun to browse through. The next best things to Christmas ornaments are fall decorations. Pumpkins, hay bales and black cats signal a change of seasons and that means we are one step closer to the holidays. Fall craft ideas are cute and fun and these simple fall craft ideas will get you going in the right direction for some good, clean, spooky fun!
1

Pumpkin Mobiles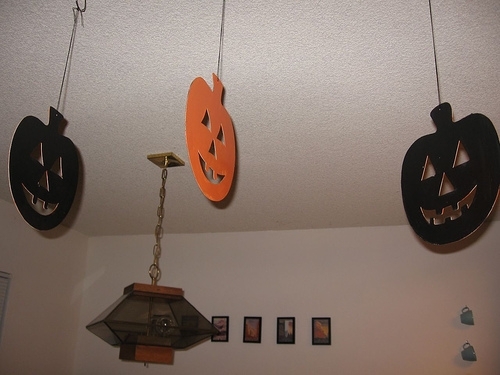 These mobile are so fun to make. Try making them out of vellum paper and hanging them in the window for a cool transparent look. You can also design bats and cute ghosts very easily. Multi-layer them for a glowing effect.
2

Spooky Lights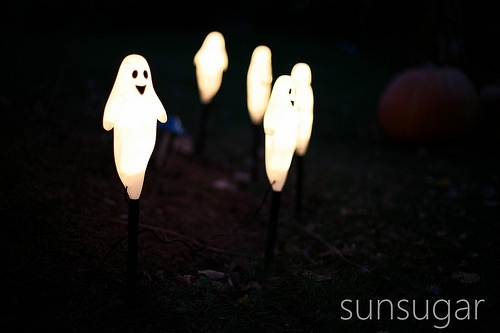 Simulate your own ghost lights with a string of twinkle lights. Using a white paper cup, not the Styrofoam kind, glue a set a google eyes to the outside. Poke a hole in the top of the cup and secure a twinkle light inside. String the lights around your doorway and watch kids and adult alike smile every time they walk under them.
3

Pumpkin Candy Tray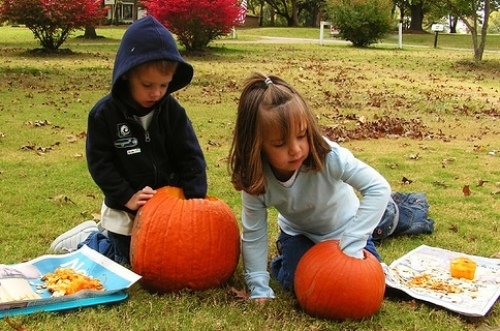 Carving pumpkins is almost a given for fall craft ideas. Put a unique twist on the carved pumpkin by turning it into a candy tray. After cleaning out the seeds, place a terra cotta pot upside down inside the pumpkin and place a bowl on top. Fill with candy and enjoy!
4

Going Batty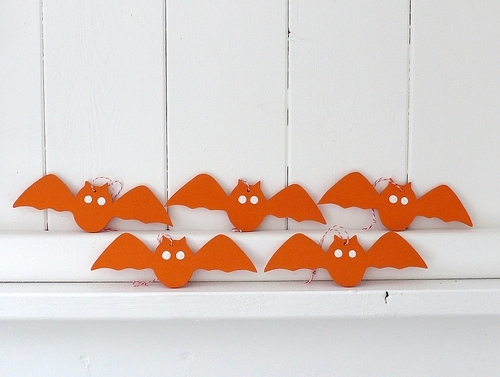 Bats are synonymous with Halloween and autumn and these bat creatures are not only fun, but pretty and decorative as well. These make nice gifts for teachers.
5

Pretty Pumpkins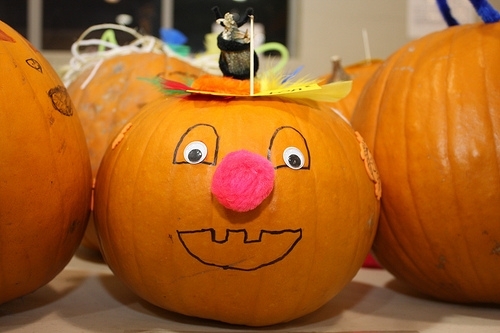 Make your pumpkin stand out from all the others by decorating with lots of unique items. Try jewels, material, wigs, and hats. Make your pumpkin 3 dimensional and you will be the talk of the neighborhood!
6

Pumpkin Scarecrow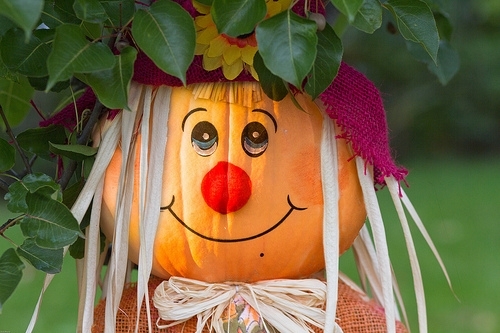 It is almost impossible to decorate for fall without a scarecrow. There is no need to make the scarecrow boring! He can be funny and cute or just plain outlandish. Either way, pumpkin scarecrows are perfect fun for fall craft ideas.
7

Blackboard Apples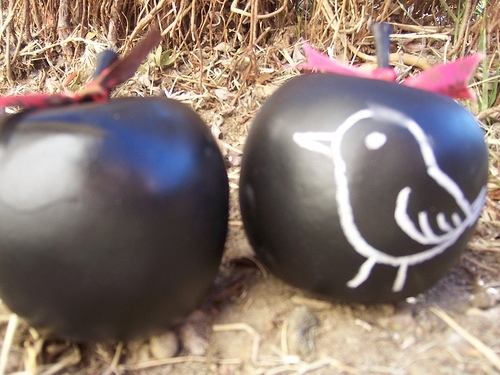 This is such a unique idea! They are always a huge success at fall craft sales! Paint a bunch of apples with chalkboard paint. The apples can be decorated with chalk, erased, and made into something new. Fun!
8

Caramel Apples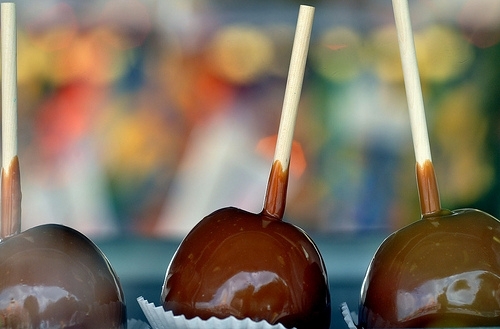 While not technically a fall craft idea, caramel apples are the perfect compliments to any fall get together. Make them with nuts, cookie crumb sprinkles, coconut, or plain caramel. Yummy yum!
Fall craft ideas are easy to put together. Simply think about anything with pumpkins, apples, scarecrows, black cats, bats, and ghosts. If these ideas did not inspire your creative thoughts, you can thumb through any magazine or surf the web for ideas. If you find other holiday decorations you love, you can turn them into fall craft ideas by substituting any fall symbol. What is you favorite fall decoration?
Top Photo Credit: soo12