If you're looking for a creative way to illuminate your home, we give you here DIY Sconces. The DIY sconces that we found are all quite easy to do. Some of these are the electric type while others will house candles. All of them, however, are fun craft projects. Check out the list and find the best DIY sconce style for your home.
---
1

Metal-ish Cage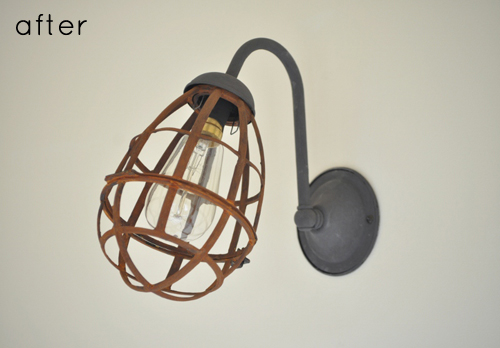 How industrial chic! I think this DIY sconce will look wonderful for a man's office. Hmm... I might have to try this in my boyfriend's studio. If you want to make one, too, check out the tutorial over at Design*Sponge.
---
2

Malma Mirrors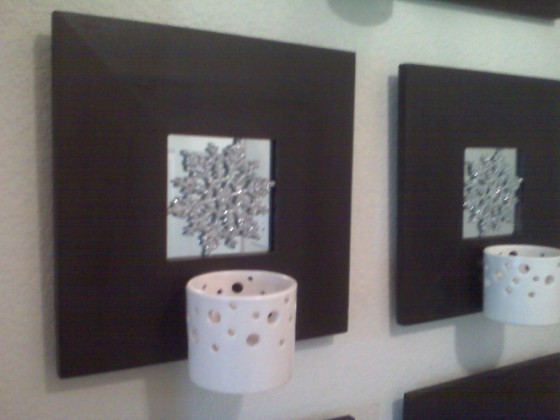 Oh the many things that you can do with Ikea Malma mirrors! One way to repurpose them is to transform the mirrors into lovely sconces. For illumination, you will need candles. PS - I shall make a separate DIY list of fun Malma mirror projects.
3

Stone Shelf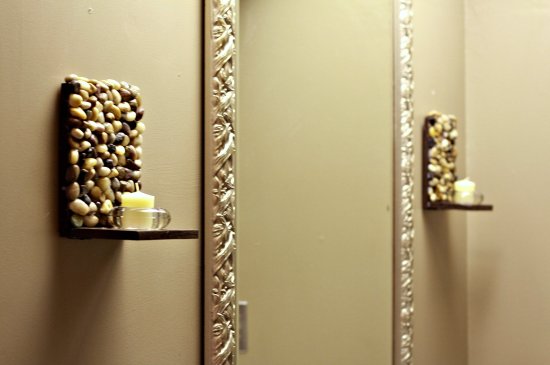 Isn't this lovely? The great thing about this DIY sconce idea is that it can fit in any type of home. It will look perfect in a modern house but will also fit right in a cottage style space. Bonus: it looks easy and fun to do.
---
4

Repurposed Wood + Jars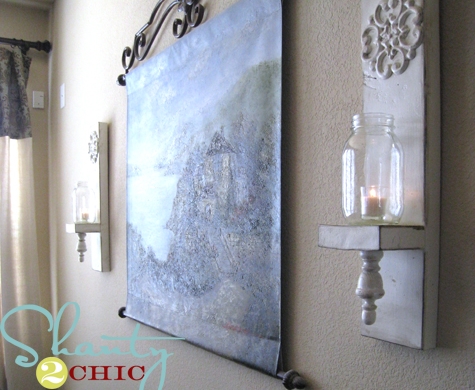 This DIY sconce project is brought to us by Whitney and Ashley over at Shanty2Chic. These crafty sisters were able to create these lovely sconces for under $10. Awesome, yes? I love the distressed details!
---
5

Repurposed Tin Can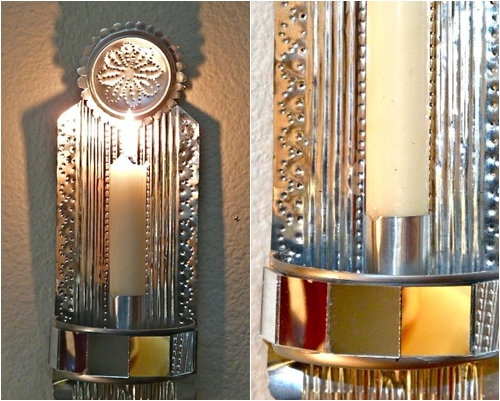 I have always wanted to do tin projects like this but I've never gotten around to it. I even have a book about working with tins. I think this DIY sconce project may just be the push I need to start tackling this new (to me) crafting adventure.
---
6

Garden Hose Clamps + Vases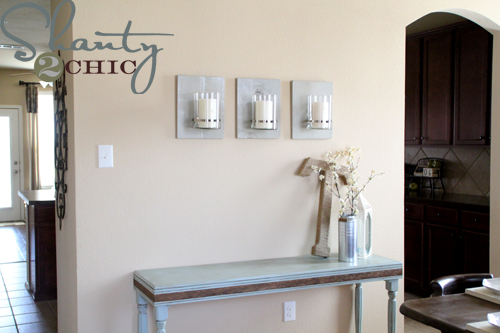 These sconces were made by Ashley (1/2 of Shanty2Chic). She used hose clamps, scrap wood, and clear vases. For all sconces, she spent only $20. From my personal experience, hose clamps are wonderful things. I use them to hold jars in my craft room. Design variation: use wood plaques and mason jars.
---
7

Wood Veneer Strips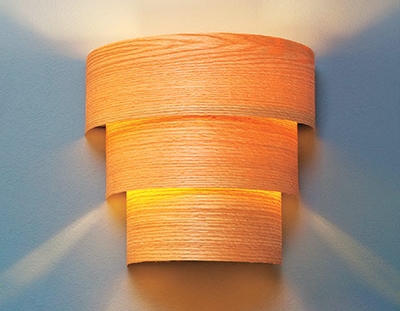 This looks store-bought, doesn't it? I'm sure there are sconces like this sold in hardwares but really, why buy when you can DIY? The link below shows you an easy-to-follow tutorial for making this chic and lovely** DIY sconce.**
---
8

Paper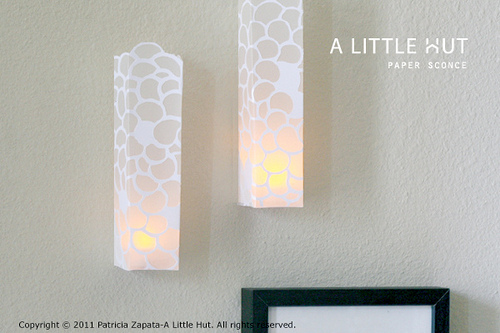 Yep, these lovely sconces are made of paper. I think this pattern is gorgeous. I also think these will look lovely for a dinner party. From the blog: I'd rather play it safe and emphasize the fact that I used LED tea lights for this project. DO NOT use candles under any circumstances—please!
---
9

Brass Parts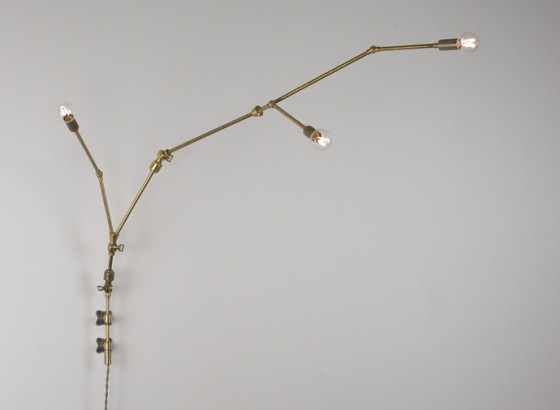 How beautiful! This one has that industrial feel, too. And just like the first DIY sconce featured here, this particular lighting fixture will be perfect for a very masculine room.
So there you have 9 DIY sconces to make. I hope I have helped you in your quest for better home illumination. I should also point out that some of these DIY sconce projects will be great for giving ambiance to any party.
---
Comments
Popular
Related
Recent