Here is another installment to our bird-friendly crafts: DIY Birdbaths. I have featured here some bird feeders that you can DIY so I figured it's times we look into creative DIY birdbath projects. Just like most DIY lists I make, these are fun and easy to do. Some may require complicated steps but trust me, the DIY birdbaths that you end up making will be incredibly adorable. Let's get crafting, shall we?
---
1

Terracotta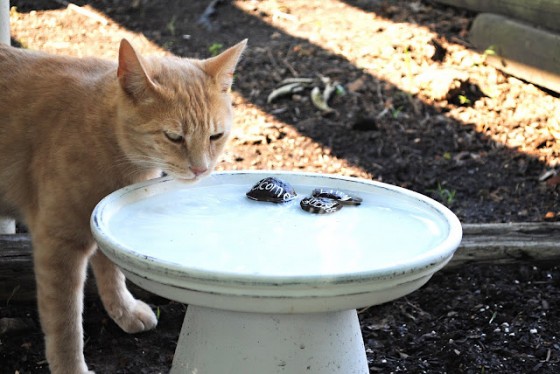 Take a terracotta pot, glue it to the underside of a terracotta saucer, and paint. The glue that you will use is waterproof caulk. This birdbath is low enough to hydrate other visitors of your yard, as you can see from the photo.
---
2

Wreath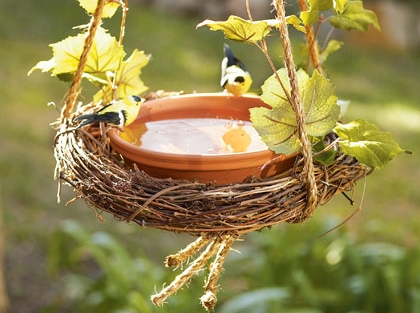 How cool is this DIY birdbath? Making this is super easy. You simply hang the grapevine wreath using rope and then add a terracotta saucer inside the wreath. The faux leaves are optional but I think they look very cute. You can design yours using artificial flowers, too.
3

Candle Stick + Enamel Lid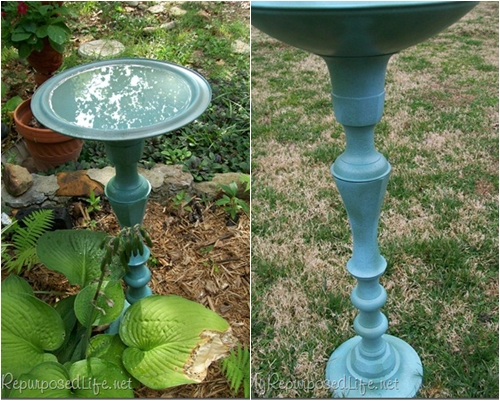 Don't you just love craft projects using repurposed materials? This** DIY birdbath**, for instance, is made of a candlestick and an enamel pot lid. Gail did not glue the lid to the candlestick since the water helps to hold it in place. In other words: this is one easy craft project.
---
4

Bowl + Pipe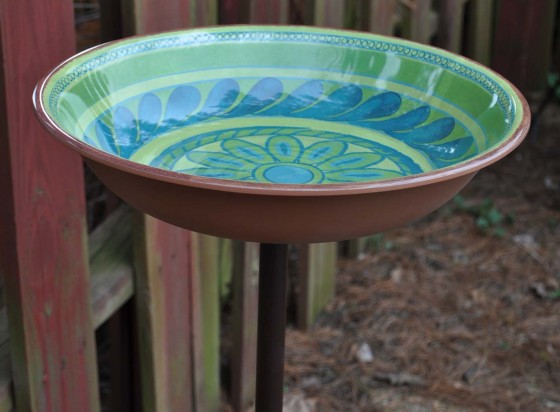 Find a pretty bowl or platter at the thrift store, glue a cast iron flange to the bottom and then screw to an iron pipe. Easy! A note from Rhyah: If your bowl is particularly deep, make sure to only put a small amount of water in the bottom so the birds can stand up in it. They won't bathe if they can't touch the bottom.
---
5

Cemented Leaf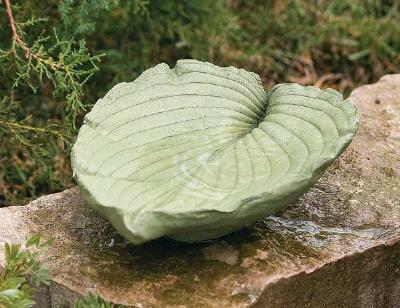 This DIY birdbath is one of the more complicated projects here. It will require making a cement mixture and waiting for more than a day to actually have your little feathered friends enjoy the bath. The end result will be lovely, though, so be extra patient.
---
6

Modern Dowels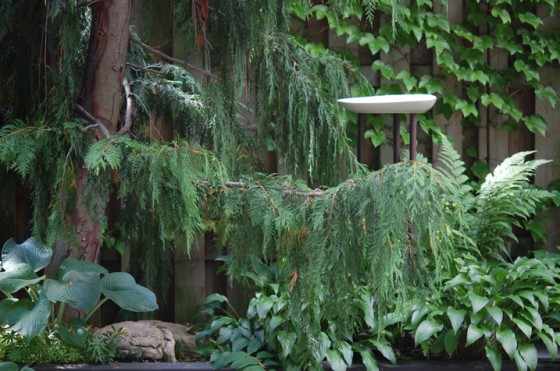 If you want to make a DIY birdbath that has modern aesthetics, this is the tutorial for you. You will need wooden dowels, a candle plate, and black paint to make this. Check out the link for the tutorial.
---
7

Step Ladder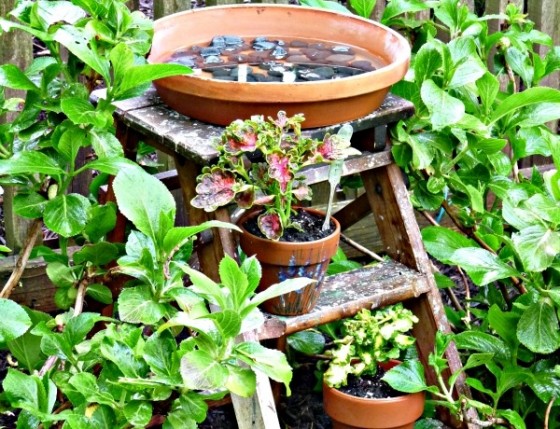 Buy a step ladder from a thrift store and add a terracotta saucer on top to make a unique birdbath. Fill the saucer with rocks so that the birds will appreciate your crafty project.
---
8

Layered Planter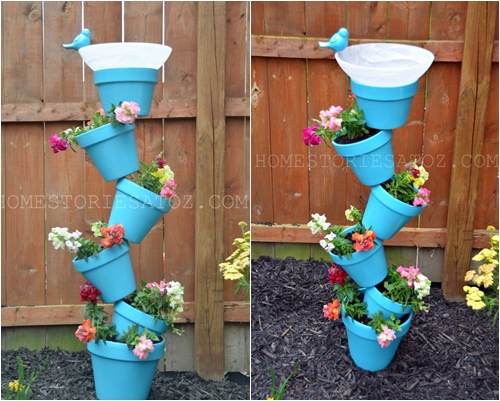 Thi**s DIY birdbath** is both a planter and a bath for cute birdies. To make this birdbath, you will need terracotta pots in various sizes, a rebar, adhesive, and a bowl or plate of some type for the bath section.
---
9

Salvaged Sink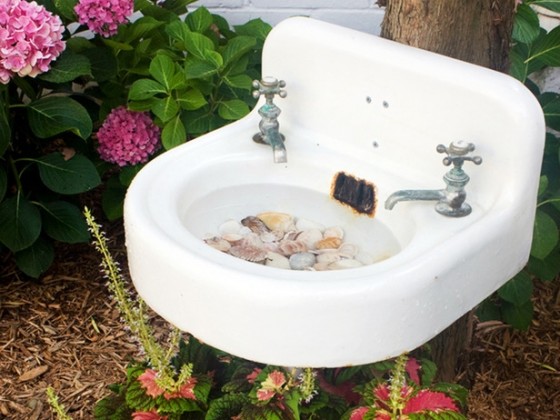 Yep, a discarded sink can make for a unique DIY birdbath in your yard. I bet you can choose from various sizes and designs at the thrift store near your home. Again, add rocks to the bottom of the sink so that the birds will like the bath.
Got more DIY birdbath ideas? Please, share! Who knows, we might just feature your DIY birdbath here or on our FB page.
---
Popular
Related
Recent