If your camera is starting to look a bit drab, making a DIY Camera Strap for it may be in order. Whether you are only a shutterbug or photography is your main source of income, I am certain that you will love the DIY camera straps we have listed here. And just like other DIY lists I have written here, most of these projects are very easy. Some need sewing but trust me, you can make these in under an hour.
---
1

Basic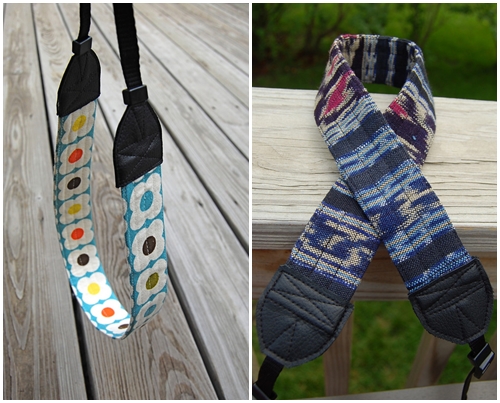 This tutorial will give you a chance to make a cuter version of your camera's old strap. Basically, you will make a similar strap but instead of the standard thick grosgrain with label, you will be using cute fabric. Fun!
---
2

Slipcover with Pockets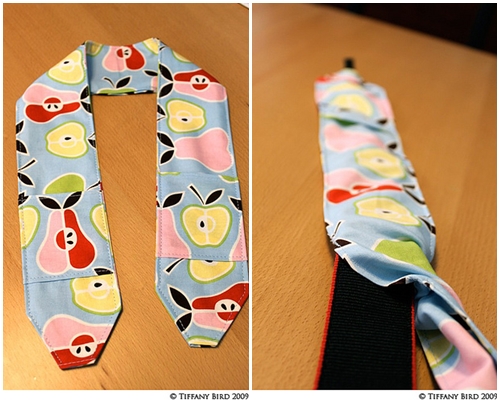 Now you don't you have to replace your old camera strap altogether to amp up your photography gear's cuteness factor. You can also just make a slipcover for the strap that you have now. This particular tutorial is fantastic because it comes with pockets for your lens caps.
3

Blinged up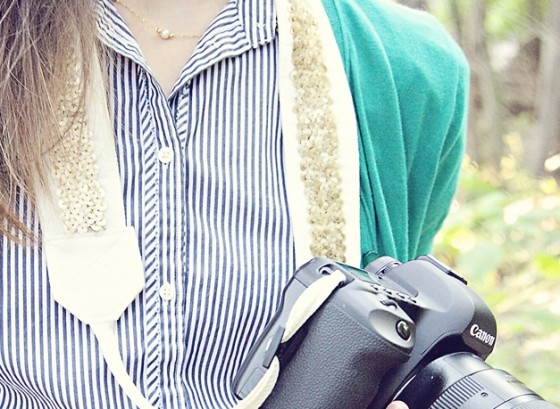 If you love all things shiny, you will enjoy this DIY camera strap. I love this because you can play with colors. How about a black strap with silver sequins? Design variation: use lace instead of sequins.
---
4

Overalls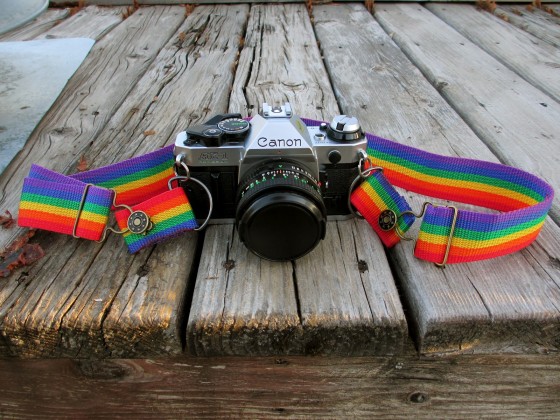 Those are clips that you can find in overalls. And clever Tacie used them to make this rainbow-licious DIY camera strap. Of course, you have a choice when it comes to the color of the webbing. I suggest you choose something colorful, though, because black can be too boring sometimes.
---
5

Painted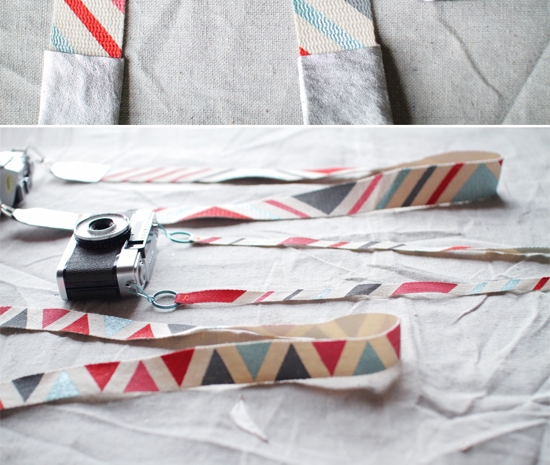 I love these! This DIY camera strap idea may be my favorite from this list. I may also make something similar for my Diana Mini since I happen to have all the materials needed to make these straps.
---
6

Chained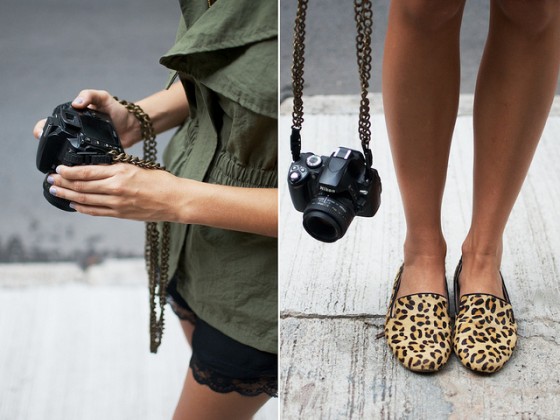 Chains as camera straps? Why didn't I think of that? Check out the link below to see how Geneva made her nifty DIY camera straps.
---
7

Braided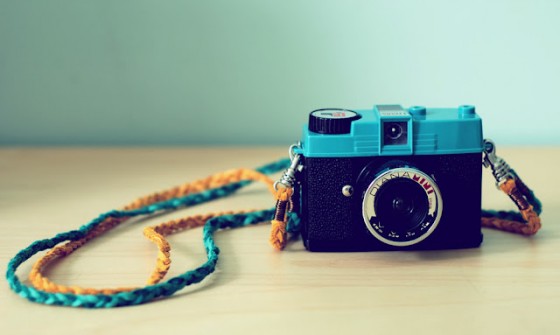 If you have a toy camera, a great project is this lightweight braided strap. These leather cords come in a wide variety of colors so you will have lots of fun making your DIY camera strap. You can even combine three colors in one strap!
---
8

Studded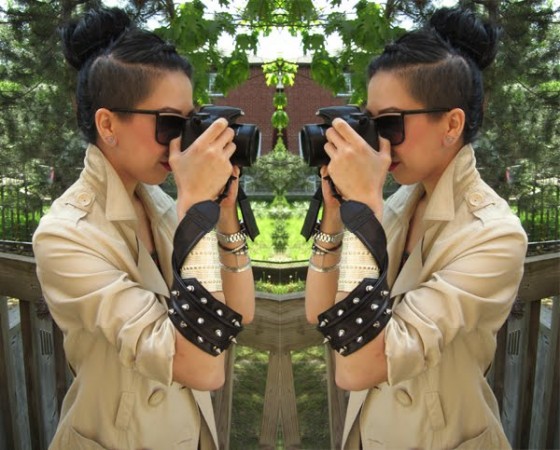 This DIY camera strap is inspired by an Alexander McQueen purse. Isn't it neat? You can use any fabric you like to make this strap but I think leather is the best material for this particular craft project.
---
9

Scarfed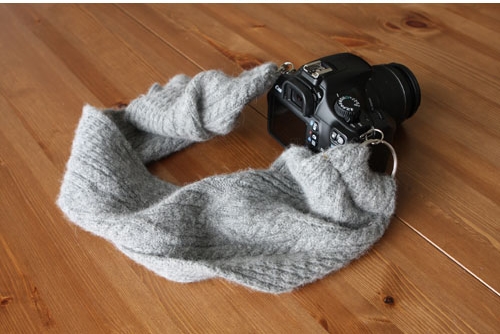 Take a scarf, add metal rings to the ends, and hook to your camera. Easy! I had to include this in this list of DIY camera straps because it gives you endless of possibilities as far as general aesthetics go.
---
10

Zipped and Chained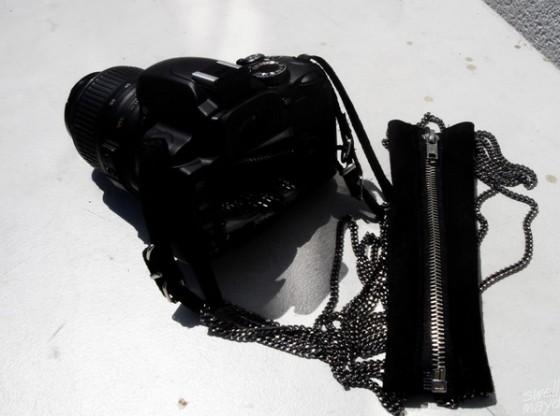 Here is a chained strap that also happens to be inspired by a designer piece. The inspiration this time is Alexander Wang. Check out the link to know how to make this super cool camera strap.
Hope you enjoyed this list of DIY camera straps as much as I loved making it! If you decide to make something out of this list, please show off your straps here or on our FB page. Happy crafting!
---
Comments
Popular
Related
Recent