There are many fantastic Ways to Upcycle Cardboard. We give you here 10 that are easy, fun, and brilliant. This list is comprised of craft projects for home decor and for making toys for kids. All are fantastic cardboard recycling projects. Hope you like them!
Table of contents:
1

Chandelier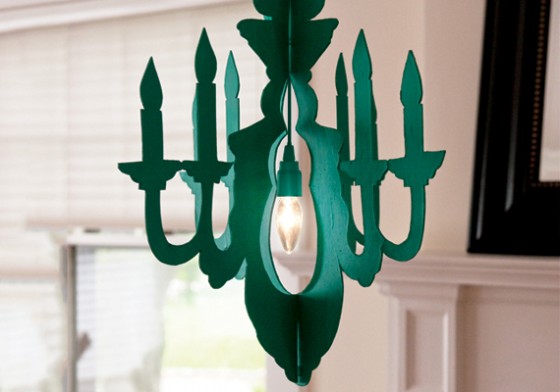 Here we have a DIY project that I added to my to-make list the moment I saw the photo. Wouldn't this be chic in black? I love that you can basically have fun with the overall shape of the chandelier.
2

Castle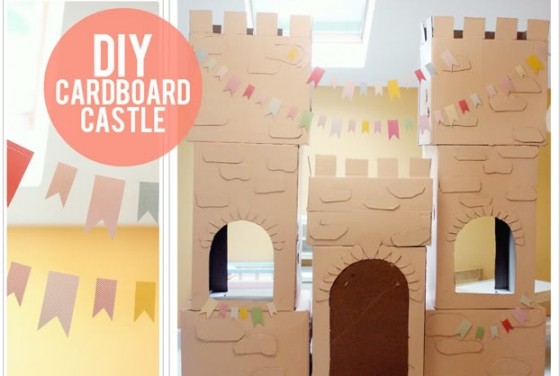 You have probably seen those beautiful wooden castle playhouses sold by skillful craftsmen. Those are awesome, yes, but very expensive. For only $4 or even less, you can make a castle for your kiddos! Using cardboard, of course. Check out how Natalie made her cardboard castle.
3

Stackers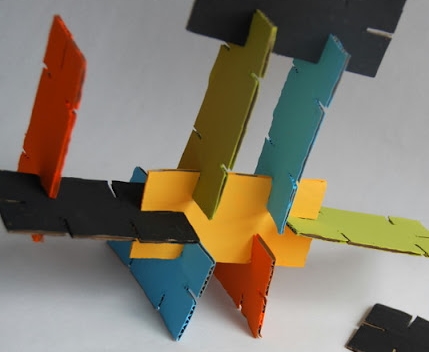 Here is another way to upcycle cardboard that is sure to make your kids happy. The great thing about this stacker idea is that it can encourage your kids to use their imagination. And I'm sure you will also have fun cutting and painting the cardboard pieces.
4

Letters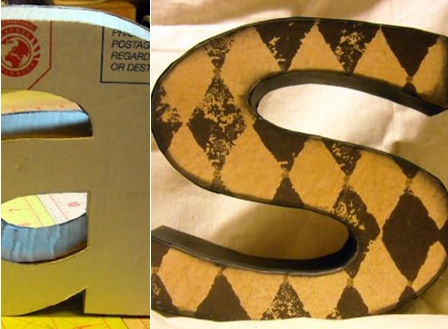 Guess what? These DIY cardboard letters are going to my very long list of crafts to do, too. Now there are ready-made cardboard letters sold in craft stores. You can get those but if you happen to have cardboard boxes in your home, I recommend going the DIY route. You'll have more fun!
5

Pirate Boat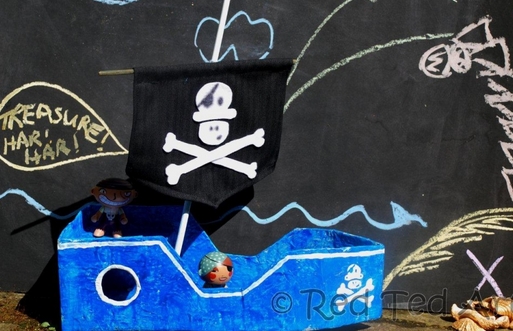 There are many ways that you can use cardboard to make toys for kids. The following tutorial will show you a** way to upcycle cardboard** into an adorable pirate boat. This is one of the craft projects here that your kids can help you with.
6

Floating City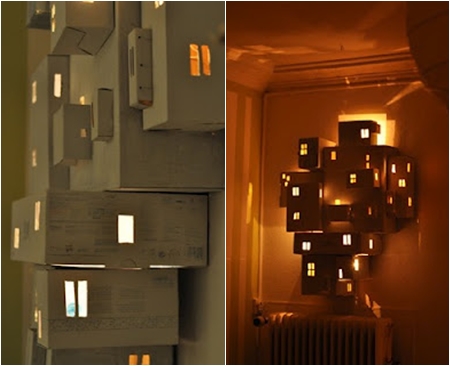 Isn't this beautiful? This is a great cardboard craft project that will not require a lot of cutting on your part. You can use the cardboards (in various sizes) the way they are. Instead of Makedo clips, I think you can use hot glue to connect the boxes.
7

Faux Logs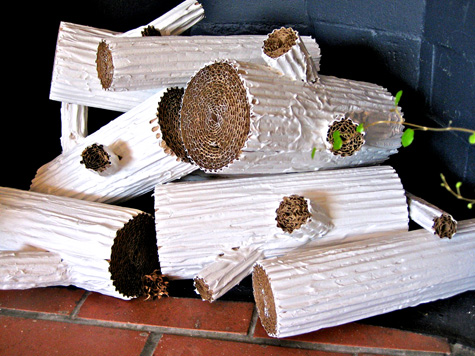 With the colder months upon us, you might want to start thinking about fall/winter craft projects. You can start with these eco-friendly cardboard faux logs. You simply roll up cardboards with the ridged side out and paint. Easy!
8

Tiffin Carrier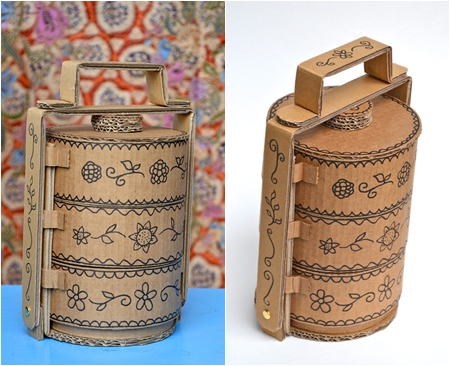 How cool, right? Of course, this cardboard craft cannot be used for carrying lunch but it's still a creative way to make use of discarded materials.
9

Wall Art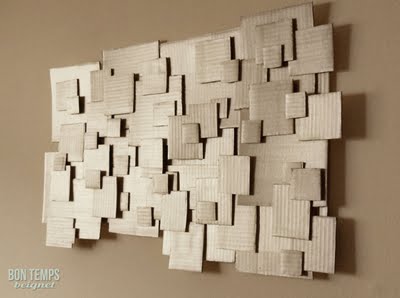 I'm sure you've seen those modern panel artwork that look a lot like this cardboard piece. Doing the wooden version is also an easy DIY project but if you're looking for something that will not call for power tools, using cardboard is your best bet.
10

Guitar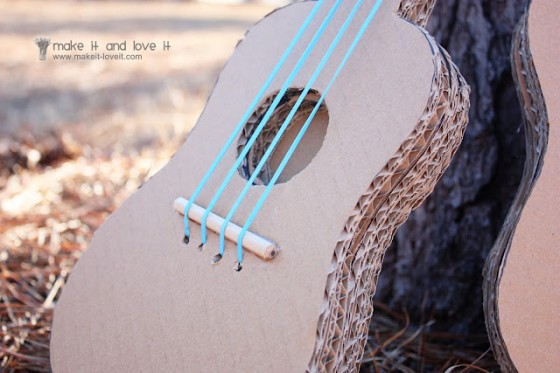 Here we have another way to upcycle cardboard into something that your kids will enjoy. Who are we kidding, though? I bet the adults in your family would love playing this cardbaord guitar, too.
Got other creative ways to upcycle cardboard? Let's hear 'em! We'd be happy to feature your DIY here or on our Facebook page.
Please rate this article