This weekend I hosted my first card making **demo with my best friend who is a demonstrator for Stampin' Up. It was a really great time to get together with my friends and family as well as helping my best friend sell her product. If you really love your **hobby, whether it is crafting, cooking, making jewelry, or even shopping, there are many companies out there you can demonstrate for and either make a profit or get a discount from. We really enjoy scrapbooking and making cards and from **hosting my own show **with guests who bought enough product, I was able to get my own product for free! Here are some great ideas for **making your own homemade cards **for every occasion...
---
6

Animal Punches...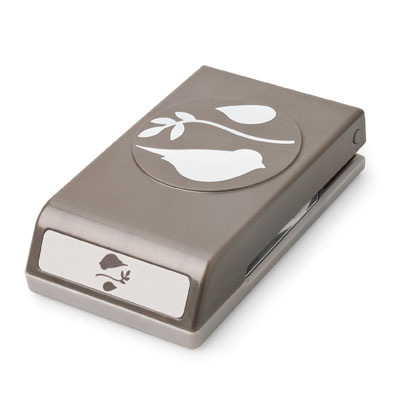 Photo: StampinUp
Using punches for your card making projects makes cutting out shapes and animalsso much easier and faster. I really love punches that are made up of a complete animal or object, like this adorable bird punch from Stampin' Upthat you can buy from a demonstrator or right from their site. We used this bird during our card making demo and everyone loved it; in one easy step they had a cute little bird to put on their card.
---
5

Greetings...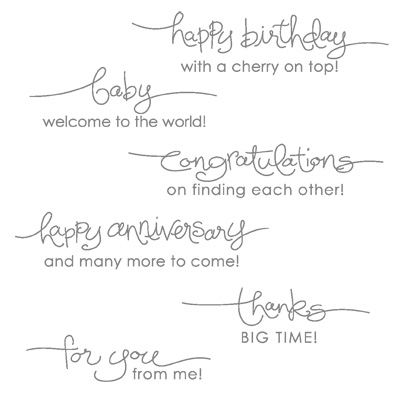 Photo: StampinUp
When you send a card to your family members or friends you want to let them know what you are feeling and thinking on the outside and inside of the card. Greeting stamps like this clear mount "A Word For You" set from Stampin Upis the pefect thing to add to your collection if you don't like hand-writing your thoughts on your detailed homemade cards. I don't really like my own hand-writing and I wish there was a stamp for every word I want to write so my beautiful cardsstay nice and clean! Do you like to use clear mountor wood mounted stamps?
---
4

Embellishments...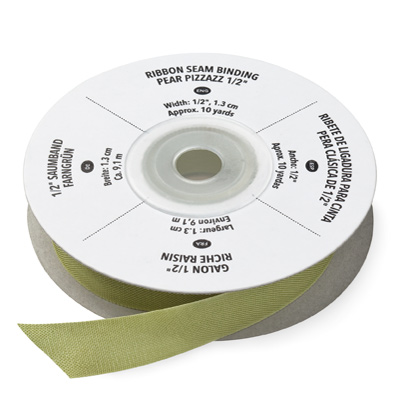 Photo: StampinUp
Sometimes we're just looking to send a simple card, a note of thanks or hello, but when you'remaking a cardfor a** special event** it's nice to have some embellishments to jazz up your design. My friend is really good at making the perfect bows that add such a lovely touch to make a simple card into something special. You can also add rhinestones, littlepearl beads, brads, buttons, and so much more to make your card stand out and let the receiver of your** homemade card** know how much thought and effort you put into it.
Continue Reading...
---
3

Quick Stamping...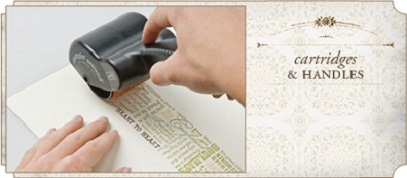 Photo: StampinUp
When we're in a bind for a last minute birthday, anniversary, or holiday card we don't want to make things even more difficult on ourselves by searching for all the right stampsand tools that we need to make a nice card. That's why I love the idea of the wheel stamp from Stampin Upto help us say all the right things and put all the right touches on paper for that "hours before the event" card. In one roll you can put some cupcakes on a birthday card, eggson an Easter card, or words of love on an anniversary card.
---
2

Ink...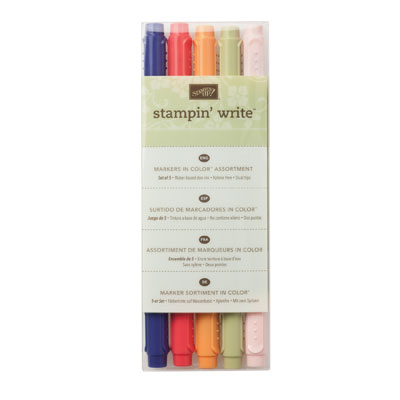 Photo: StampinUp
If you are using stamps for your homemade card you will probably need some ink to put that stamp to paper! I love using these** "Stampin Write Markers"** from Stampin Up with many of my clear mount stamps; with markers I can get more than one color on my stamps instead of just one. Say I have a a flower and would like to make the flower and stem two different colors and now I can with my stampin markers!
---
1

Double-Sided Paper...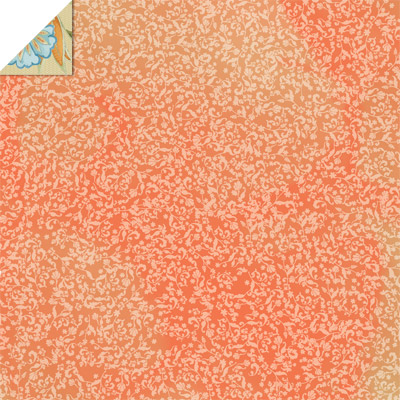 Photo: StampinUp
You can use any type of scrapbookingor craft paper when making your cards, but I especially love using design paperthat has double sided print or color. The print or color on both sides of the paper coordinates so you can make sure your designs on your card match and look perfect together. When we made the bird punch we were able to punch him out on the printed side and use the coordinating pink color from the other side for our embellishments to make a sweet card anyone would love to get in the mail!
Do you make your own cards or like to scrapbook?
Top Photo: Taken by self
More
---
Comments
Popular
Recent