We have another holiday giveaway contest for you today and it's making me even more excited for the wonderful winter season that is almost here! The sweet Bekah Jenningsis giving one of our lucky readers this beautiful, handmade "It's a Wonderful Life" Christmas banner, which would lovely hanging in your home during the holidays and all year round. This is the perfect decor piece for a mantel, entry way, or even above a large window. Maybe you'll be our lucky winner who will invite guests in with a creative banner this holiday season...
Getting to Know Bekah Jennings...
Update: We Have a Winner...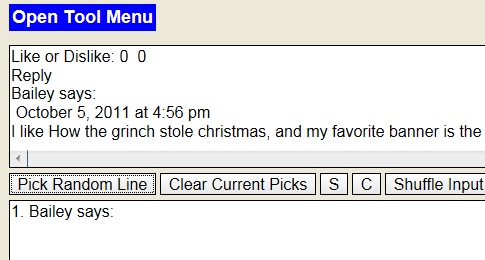 Congratulations Bailey! Now when you watch your favorite Christmas movies you can enjoy all of the holiday decor in your home including this "It's a Wonderful Life" banner handmade by Bekah Jennings! We want to thank the sweet Bekah for this lovely banner and we wish her, her beautiful family, and all our readers a wonderful holiday season. Come back to AllWomenStalkto check out our other giveaways!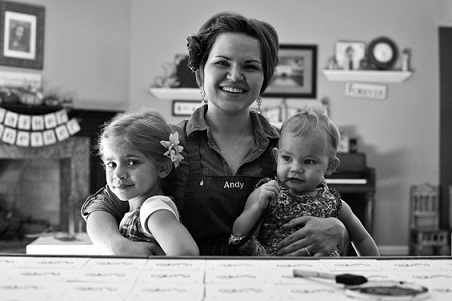 "In the first grade there was a day where all the students in my class came dressed up as what we wanted to be when we grew up. I wore an apron — I wanted to be a mother. So I am living my dream as the mother of 4 children, ages 7, 5, 3 and 1. I am the joyful wife of Andy, an almost Ph.D. in mathematics. We live in the Evergreen Historic District of Mesa, Arizona, which means lots of trees, lots of yard work, and great neighbors.
I believe in the power of words. My middle name, Hoku, is Hawaiian for "star" or "bright light" and always made me feel special; it also challenged me to brighten the lives of others. So now I have an Etsy shopthat focuses on words and the good feelings they evoke.
I loved making crafts with my mom when I was little. She was always making our house a home with her love. I had dreams then of becoming an artist, but music stole my heart away and I took that route for my school electives and my formal education. But I always created home décor and scrapbooks — it is just so satisfying to work with my hands and have something beautiful as a result."
Getting Creative...

"My studio consists of my 1954 green kitchen table and a giant armoire I picked up at a yard sale and refinished. Once I put on my blue "Andy" apron, I am in my studio where each banner begins and ends at my kitchen table. Cutting, punching, stamping, distressing, stringing and finally shipping all happen there. I do most of my work while my children are at school, napping or in bed for the night, since paint, wet paintbrushes, ink-pads and my 1-year-old is a challenging mix. I find a great speech to listen to online that will renew my spirit and I go to work. Making banners in batches helps them look similar to each other and cuts down on prep and cleaning time. A lot of distressing and stringing takes place while I watch a favorite PBS show with my kids, or while I am supervising piano or violin practicing.
Don't be afraid to change your concept. When I first had the idea to make banners, I didn't have anything in mind that resembles what I do now. It wasn't until my then 5-year-old son was working alongside me, and I let him stamp on some chipboard with what I thought was an "ugly" stamp, that I had the inspiration to cut squares and stamp them with big letters. Inspiration comes in many forms, including the eager hands of a 5-year-old boy."
How to Enter...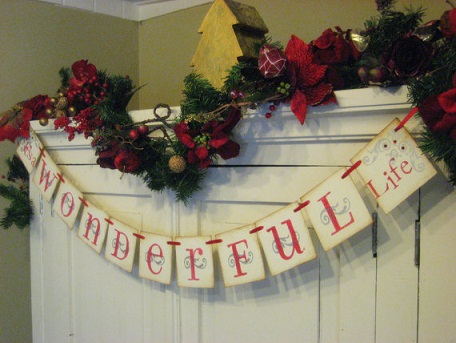 For a chance to win this beautiful holiday banner from Bekah Jennings leave a comment telling us what your favorite holiday movie is, being that this lovely banner was inspired by the Christmas movie, "It's a Wonderful Life" , also tell us what your favorite banner is from Bekah's shop. Leave a 2nd comment for more chances and let us know that you follow Bekah Jenningsand All Women Stalkon facebook and for a 3rd comment let us know that you posted this on Twitter or that you follow All Women Stalkon Twitter! Good luck readers and happy holidays. Thank you to the wonderful Bekah for this beautiful giveaway!