Ways to Repurpose Altoid Tins range from purely functional to some that are incredibly adorable and fun. We have gathered here 10 of the cutest Altoid tin repurpose projects. I bet these would make you smile. And wish that you saved those Altoid tins you threw away. Happy reading and crafting!
---
1

Mini Tool Box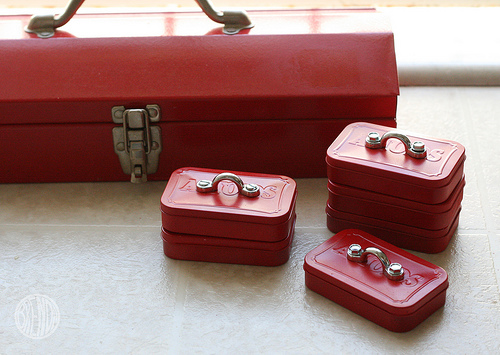 How adorable! Those red metal tool boxes ooze vintage-y goodness but nothing beats these mini ones made from Altoid tins. My favorite part is probably the handle. Too cute.
---
2

Art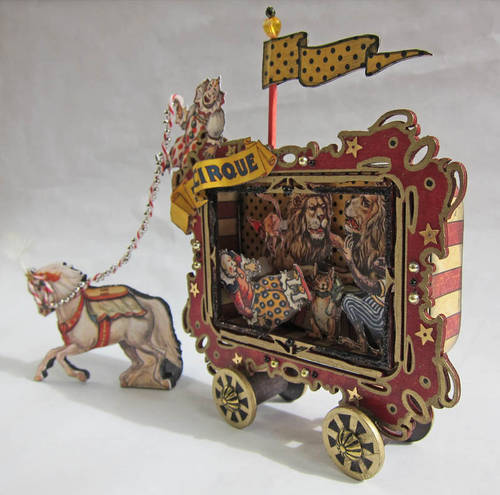 This is incredibly amazing, I cannot get over how beautiful this is. Making art is just one of the ways to repurpose Altoid tins. The best thing about this project is the fact that you can go nuts on how to create your art. The possibilities are endless, I tell you.
---
3

Message Board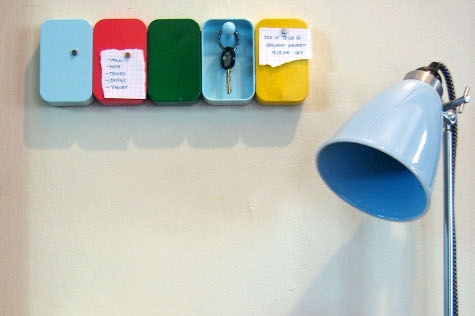 With a bit of paint and simple assembly, you can make a magnetic message board out of Altoid tins. I love that Kate also included a hook for keys.
---
4

Advent Calendar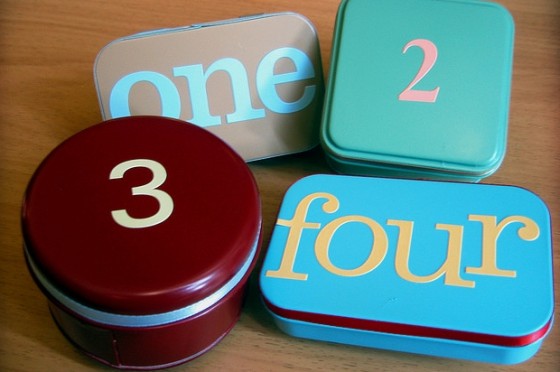 If you start now, you can collect enough Altroid tins to make your upcycled Advent calender for December. Some of you may follow certain themes for Christmas decorations; you can easily create your Altoid tin Advent calendar in any theme you may have for this Christmas.
---
5

Mini Scrapbook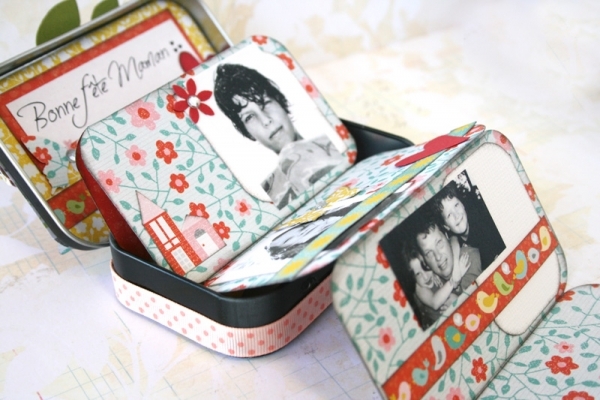 I think this is a great way to repurpose Altoid tins. Instead of dedicating one scrapbook page to an event or a person, you can make a mini-scrapbook that you can fit inside an Altoid tin. Clever!
Inspiration: limecitron.blogspot.ca
---
6

Doll House / Bed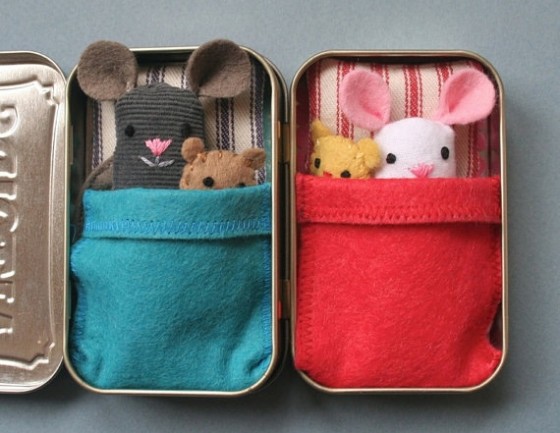 Eeep too cute! I die from the cuteness, I die. I bet these are fun to make, too. What's great about this Altoid tin repurpose project is that you can use your fabric or felt scraps.
7

Garden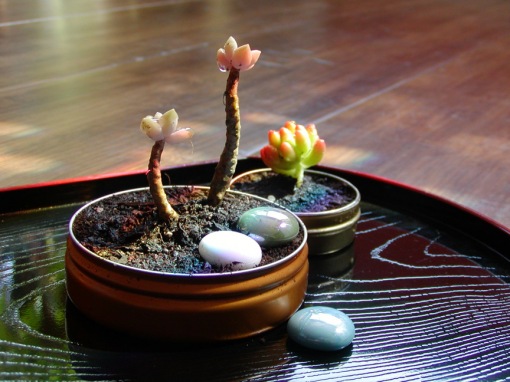 If you have collected a good number of tins and you happen to like plants, a mini garden is the perfect DIY project for you. They're great for succulents and other herbs. The best part: you can use them to decorate your desk or your kitchen counters.
---
8

Travel Candle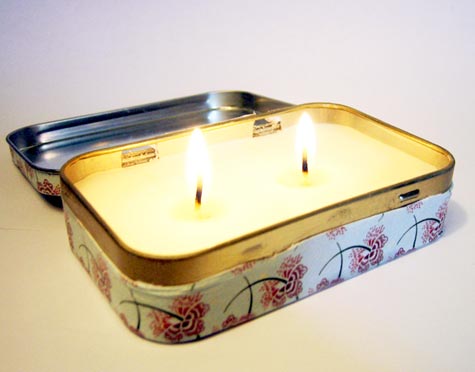 Altoid tins make for perfect candle molds or containers. And because of their lids, you can easily take these candles to camping trips. They're great for emergency use, too. Of course, you can also use them as decorative candles, especially after you cover the tin container.
---
9

Beauty Product Container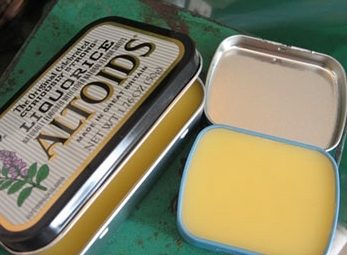 If you're into making your own beauty products, Altoid tins are great for packaging. You can use them as is or you can prettify them with paint, paper, and trims. The tutorial is for making honey cuticle cream.
---
10

Travel Board Games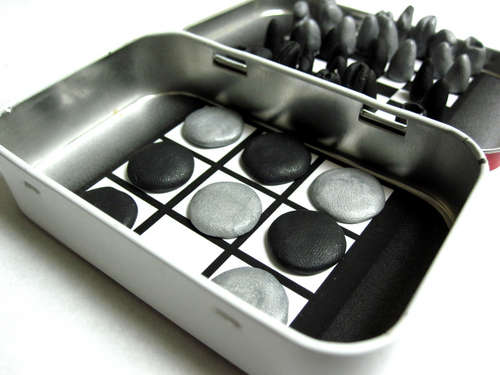 These are great for camping, road trips, or any type of travel that involves kids. Or even adults who get bored easily.
I should also mention here that other creative ways to repurpose Altoid tins include using them to organize craft or school supplies and making emergency kits. If you have more to add to these Altoid tin repurpose projects, we'd love to hear them. Please share via our comments. Thanks!
---
Comments
Popular
Related
Recent