DIY Shower Curtains are here to get you out of your bathroom designing rut. From adding colors to doing a simple update of your present shower curtain, these DIY projects are here to help. Most of these DIY shower curtains will require sewing but this should not scare you. After all, how can you possibly go wrong at sewing straight lines? Now if the thought of going near a sewing machine simply terrifies you, you can check out the no-sew DIY shower curtain idea here.
---
1

Color-Block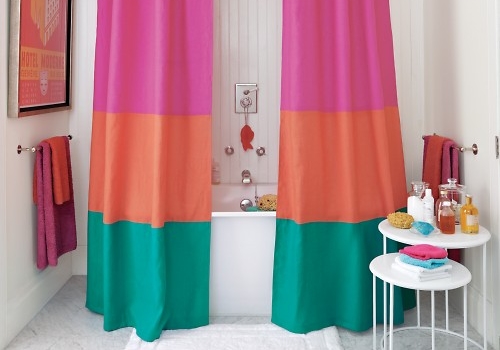 Feel like having a trendy bathroom? Go color-block! I have always been in love with this idea for a DIY shower curtain, to be perfectly honest. I have just been stopping myself from actually sewing one because our bathroom is already painted bright yellow. For those who have all-white bathrooms and looking to add drama and color, this project is for you.
2

Strip Patchwork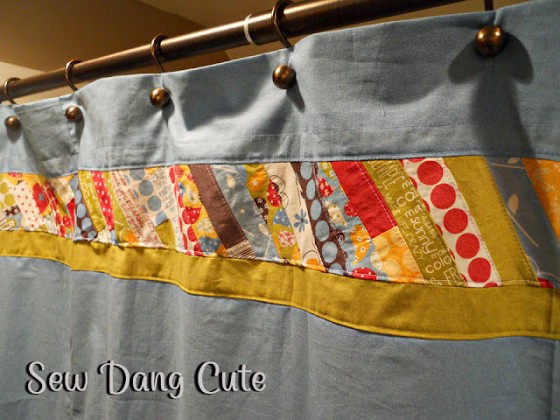 If you love patchwork sewing projects, you will enjoy this DIY shower curtain idea. The photo above shows only the top part. Check out the link below because the bottom of the shower curtain has more pretty patchwork goodness.
---
3

Ruffled and Printed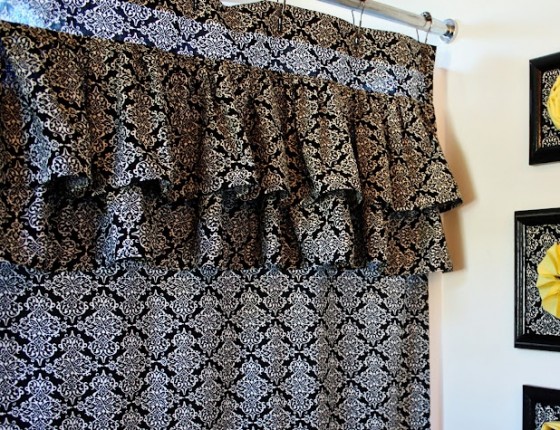 Ruffles add drama. And if you use printed fabric, the drama factor will be much more pronounced. Now this Baroque print is all sorts of beautiful but I think this style will work with a chevron print, too.
---
4

Dotty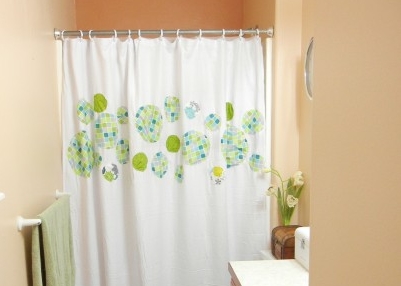 This DIY shower curtain project is easy and cheap. In fact, you will not have to buy new materials for this. You simply add the circles to your current shower curtain and you're done! This is also a great way to use up your fabric scraps.
---
5

Patchwork Bohemian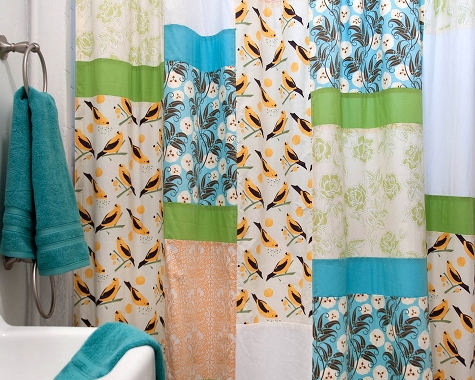 Boho beautiful! If you're looking to make your bathroom more cheerful, this patchwork idea will be perfect. I'm all for this project, too, because it's another fantastic way to make a dent on your fabric collection.
---
6

Stencil Shower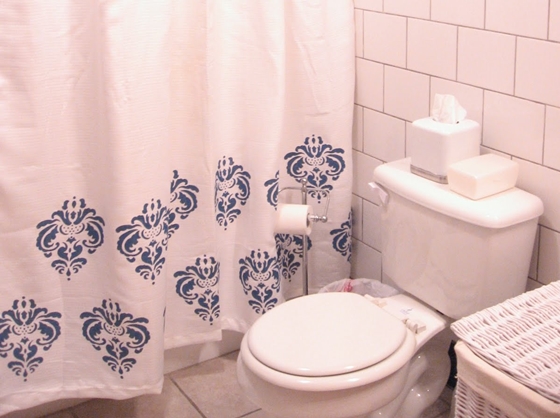 Here is another fun way to update the look of an all-white shower curtain. For those who don't want to sew, this stencill DIY shower curtain is a fantastic craft project to do.
---
7

Flamenco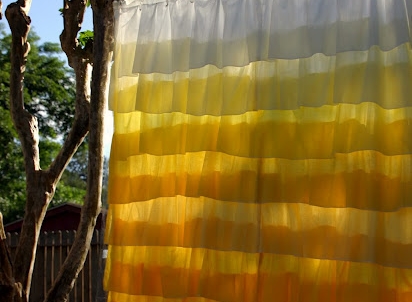 Isn't this pretty? This one is inspired by the top photo, which shows a shower curtain from Anthropologie. If you're family with that store, you probably also know that the shower curtain in the top photo is pricey. No worries, though, because Taylor here teaches us how to make our version.
---
8

Waves of Ruffles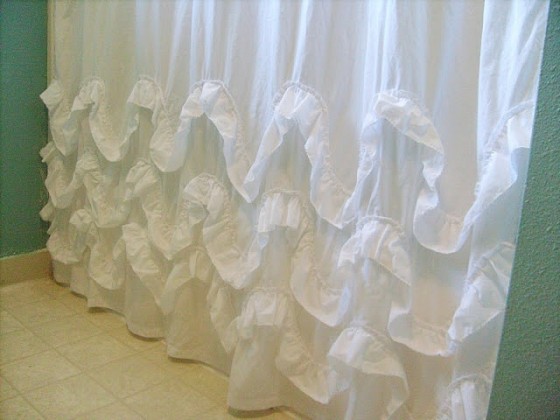 If sewing straight ruffles is too boring for you, perhaps you will want to make waves. Again, this shower curtain idea is inspired by ones sold in stores. But why buy when you can DIY?
---
9

Terry Cloth Curtain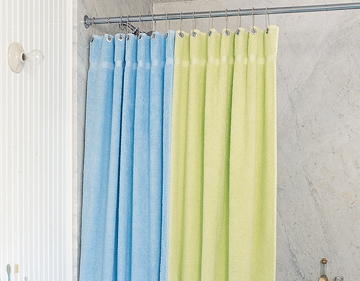 Clever! This is also a great way to do color-blocking in your bathroom. If you live with lazy people, make sure that you remind them that these towel curtains are not for drying.
---
10

Just about Any Curtain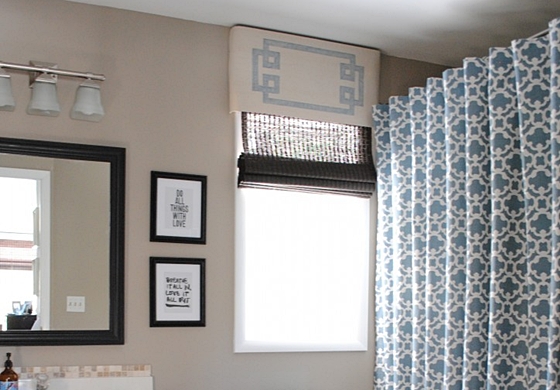 Here is a great tutorial on turning just about any curtain into a shower curtain. This is great because you will have more options when it comes to print and color. Also, to those wondering about moisture and mildew when using fabric curtains, you can avoid yucky situations if you also put up a plastic liner.
I don't know about you but I am inspired by these DIY shower curtains. I think I will make window curtains that follow some ideas from these bathroom projects. Anyway, if you have other DIY shower curtain ideas, please share them with us.
---
Popular
Related
Recent